In this guide, learn how to fix "The Audio Service is not running" error on Windows 10/8/7.
When clicking the Windows volume control, you're seeing the following message displays:
and there's a red X on the speaker in the tray.
In almost all cases, the root cause of this problem is the Windows Audio service or any other of its dependencies either failing to start automatically when you initially boot your computer up or stopping spontaneously for some reason.
Read more:
This tutorial is useful for you. Here are the methods you can try to bypass the issue:
How To Fix The Audio Service Is Not Running on Windows 10
Method 1: Adjust your computer's volume
This is the first solution to fix this problem and get rid of the "The Audio Service is not running" error message. You should try it before doing anything else because lots of users have had success with fixing it by simply adjusting their computer's volume. To do so, follow these steps:
Step 1. First thing first, navigate to your Windows task bar then click on the Sound icon. This will display a little volume slider.
Step 2. Then you can use to decrease or increase your computer's volume.
Doing so should immediately fix the red X on the Sound icon in your Taskbar and then the error is gone.
Method 2. Restart your audio services
Another highly effective method to this issue is restarting the Windows Audio service and all of its dependencies and making sure that all these services are set to automatically start when your computer boots up. To do that, follow these steps below:
Step 1. Press Windows Key + R then put services.msc in the Run dialog box. Click OK to open the Services window.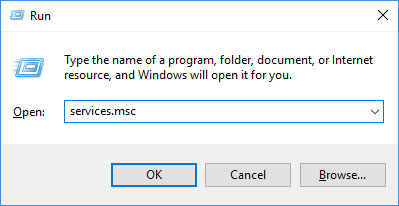 Step 2. In the Services window, make sure that following services have Running Status and their Startup Type is set to Automatic.
Windows Audio
Windows Audio Endpoint Builder
Plug and Play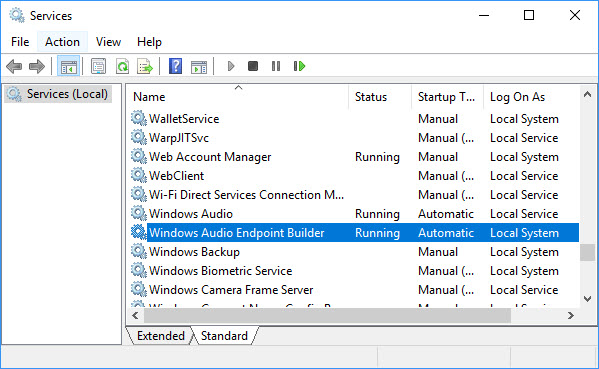 If you find any of these services don't having Running Status and their Startup Type is not set to Automatic, then double click the service and set this in service's property sheet.
Step 3. Restart all of them.
Check after performing these steps, is audio started working or not. If the problem stills persist, read on.
Method 3. Reinstall your audio driver
This problem could also be caused by the old, incorrect or incompatible audio driver on your Windows 10. In this case, you can try uninstalling then reinstalling your sound device driver in Device Manager to ensure that hardware is working properly.
Step 1. Press Windows Key + R then put devmgmt.msc in the Run dialog box. Click OK to open Device Manager.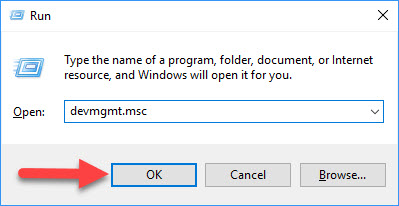 Step 2. In the Device Manager window, expand Sound, video and game controllers and right click on the sound device then select Uninstall device.

Step 3. Now confirm the uninstall by clicking Uninstall here.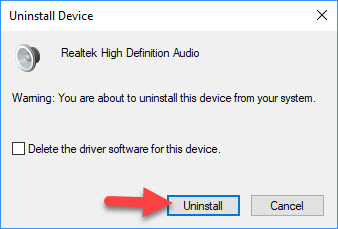 Step 4. Lastly, in the same Device Manager window, click Action > Scan for hardware changes.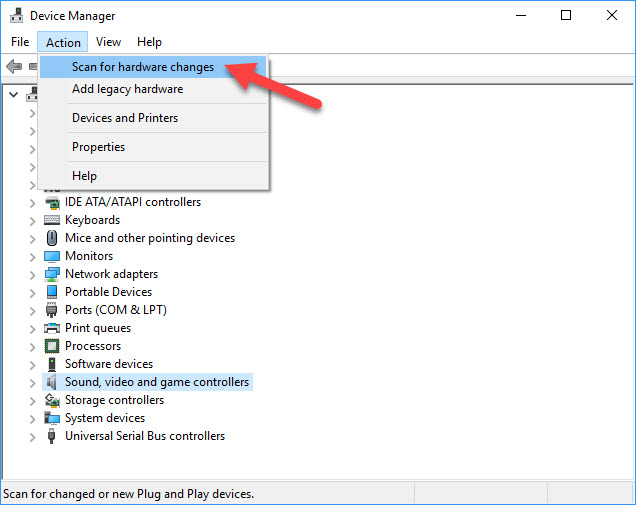 You can now close the Device Manager and try to play a video or a music to see if the audio works.
If you don't computer skills to update your audio driver manually in Windows 10, I highly recommend you do it automatically with Driver Talent. Driver Talent will automatically analyze your system and search for the correct drivers for it.
We hope after the following advice, you would be able to easy to fix "The Audio service is not running" error on Windows 10/8/7. Let us know via comments if you still have the problem!