If you can't get online in Windows 10 and then running Windows Network Diagnostics shows "DHCP is not enabled for Ethernet/Wi-Fi/Local Area Connection", here's how to fix it.
Let me explain what is DHCP?
The DHCP (Dynamic Host Configuration) is a standardized network protocol used on Internet Protocol (IP) networks. This client or server based protocol allows assigning automated IP host and its address for network connectivity. On all Windows 10 computers, DHCP is enabled by default. Using DHCP will help to provide network stability and reduce static IP address conflicts. But sometimes, DHCP does not work as expected and you get the following message:
Thus, this tutorial shows you top 3 methods to how to fix DHCP is not enabled in Windows 10.
Read more:
How To Fix DHCP Is Not Enabled For Ethernet In Windows 10

(Unidentified Network No Internet access

)
Method 1. Restart the machine/router
First of all, if you're victim of the network issue, I would recommend you restart your machine and router.
Method 2. Check your antivirus and Firewall settings
If the issue persists then, you may to try check your antivirus and firewall settings. According to users, some Antivirus software can block any unknown connection by default as a measure for tightening security. In this case, I would recommend you disable or to uninstall third-party firewall or Antivirus Software.
Method 3. Enable DHCP for Ethernet/Wi-Fi/Local Area Connection
Step 1. Press Windows Key + R then put ncpa.cpl in Run dialog box and click OK.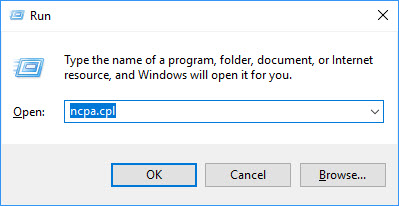 Step 2. When the Network Connections window occurs, select your primary network adapter and right-click on it, click on Properties.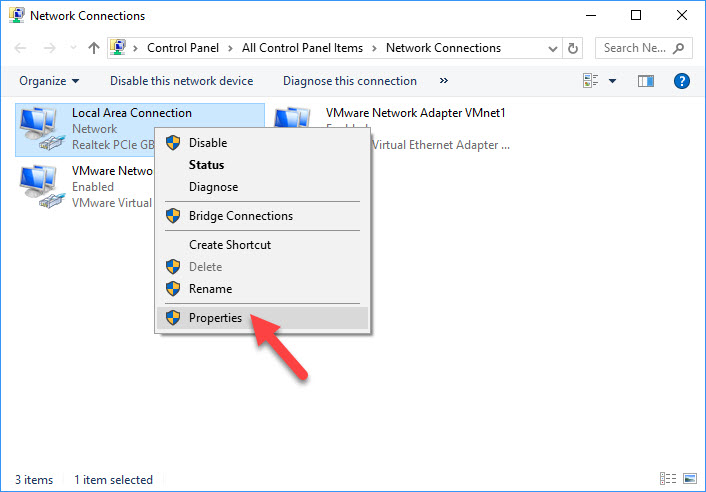 Step 3. Next, on the property sheet, find and select the Internet Protocol Version 4 (TCP/IPv4) option as shown in the screenshot below. Click on Properties.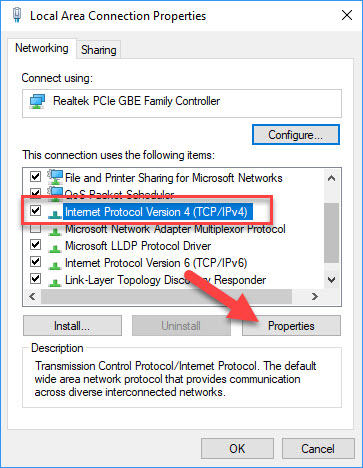 Step 4. Then, on the Internet Protocol Version 4 (TCP/IPv4) property sheet, make sure that Obtain an IP address automatically and Obtain DNS server address automatically are selected.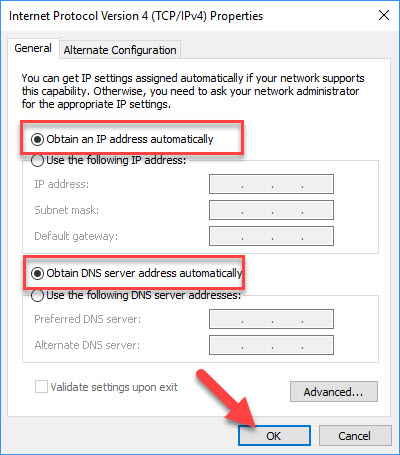 Step 5. Click OK, OK to save changes. Then you can now close Network Connections window.
You can see more following video to illustrate this tutorial:
Hope something helps you. If
DHCP not working
on Windows 10 you can see for the solution on
my website
.