You can't access the Internet and receive the error saying "Windows has detected an IP address conflict"? Recently, many Windows users have reported this issue. And you can try below mentioned fix.
Now let's proceed with troubleshooting the error.
How To Fix "Windows has detected an IP address conflict" Error in Windows 10/8/7
Method 1. Restart your router
Your router might fail to assign an appropriate IP address to your device. An then the error "Windows has detected an IP address conflict" could appear. In order to this issue, we would recommend you restart your router. Press the power button of your router to power off, wait 1-2 minutes and press the power button again to start it again.
Method 2. Release and Refresh IP Address
Step 1. To begin, open a Command Prompt with administrator privilege. You can search for "cmd", right-click on the result, and click "Run as administrator".
Step 2. When Command Prompt appears, type the following commands and press Enter after each:
netsh int ip reset c:\resetlog.txt

ipconfig /release

ipconfig /renew
Step 3. Now check if the error still exists.
Method 3. Remove your static IP
Step 1. Press Windows Key + R then type ncpa.cpl in Run dialog box and click OK.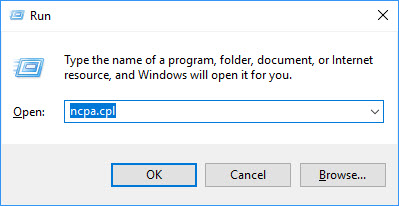 Step 2. Right click on Wireless Network Connection if you are using Wi-Fi or right click on Local Area Connection if you are using wired internet connection. Select Properties in the drop down menu.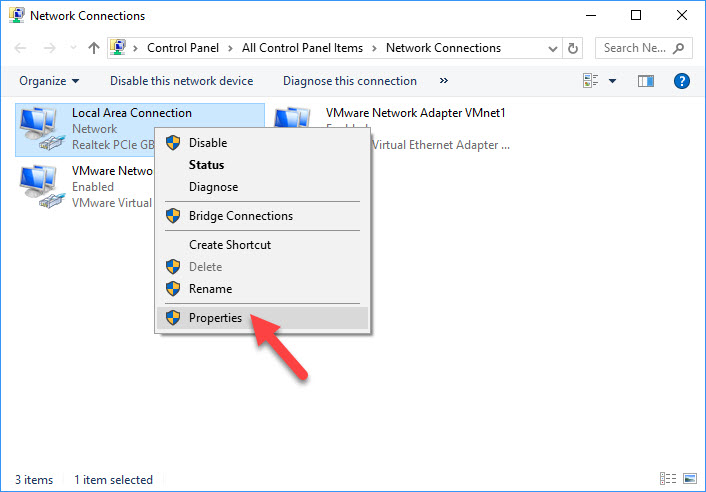 Step 3. Double click on Internet Protocol Version 4 (TCP/IPv4).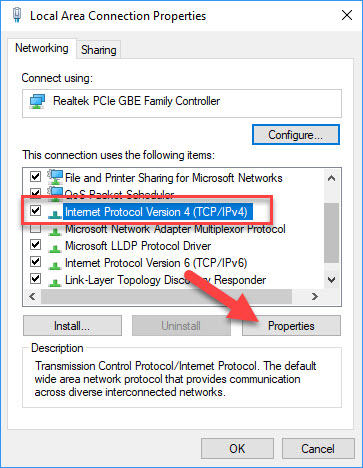 Step 4. After that, tick on "Obtain an IP address automatically" and "Obtain DNS server address automatically". Click OK to save changes.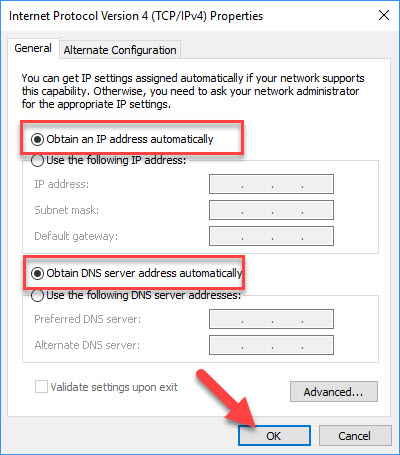 Step 5. Restart your computer and check if the error resolved.
VIDEO TUTORIAL:

Hope something helps you.