If you can't connect to the Internet in Windows 10 and then try running Windows Network Diagnostics aka Network Adapter troubleshooter and this result tells "Your DNS server might be unavailable (Detected)", this tutorial will help you to get rid of it.
This error message is showing you that something isn't working properly and you can't get online until all the problems are being fixed. All we know is that the Domain Name System (DNS) is a hierarchical decentralized naming system for services, computers, or other resources connected to the Internet or a private network. It resolves human-readable domain names into machine-readable IP form, and vice versa. So if your computer can't communicate with the DNS server, you can't check your emails, to connect with your coworkers and friends via social media platforms or Skype.
See also: How To Fix DHCP Is Not Enabled For Ethernet in Windows 10
Hence, if your Windows 10 computer is getting this problem while trying to the Internet, you may try 5 methods mentioned below:
How To Fix Your DNS Server Might Be Unavailable In Windows 10
Method 1. Turn off the router
First things first, If you're victim of this DNS error, I would recommend you turn off the router or reset it. Then wait for few minutes, restart the router. Because if it works, you'll have saved a lot of time.
Method 2. Reset TCP/IP configuration
You can try to reset TCP/IP if you have DNS issues on Windows 10. Here are quick steps to fix it.
Step 1. Open the Command Prompt as Administrator.
Step 2. When Command Prompt window occurs, type the following and press Enter:
netsh int ip reset resettcpip.txt
Step 3. Reboot the machine and you will be able to quickly resolve the "Your DNS server might be unavailable" error.
Method 3. Release IP Address and Renew the IP
In this method, you need to request a new IP address from your ISP server and this will quickly troubleshoot your network issue. To do so, start administrative Command Prompt and running following commands
ipconfig /release
ipconfig /flushdns
ipconfig /renew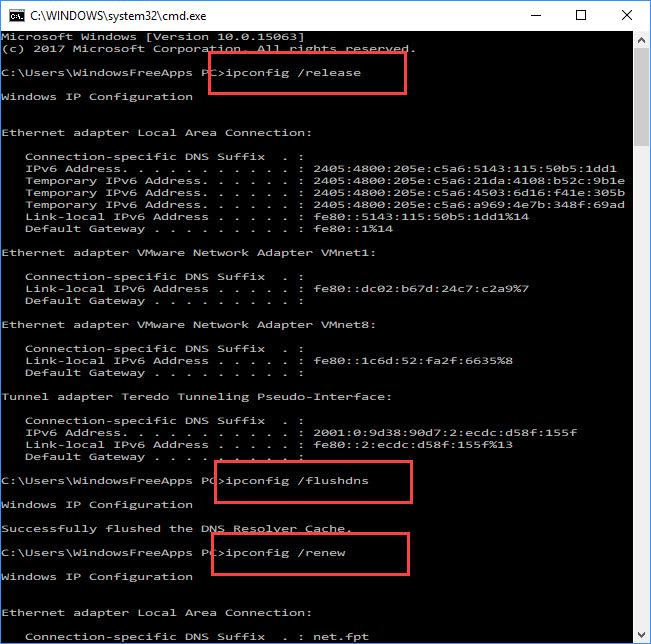 Close Command Prompt and restart your system.
Method 4. Reset Network settings to default
You should be able to fix the "Your DNS server might be unavailable" in Windows 10 by resetting Network settings to default. Here is how do you reset network settings via Settings app
Step 1. Open the new Settings app by pressing the Windows + I keys on the keyboard.
Step 2. When Settings app window occurs, select on Network & Internet.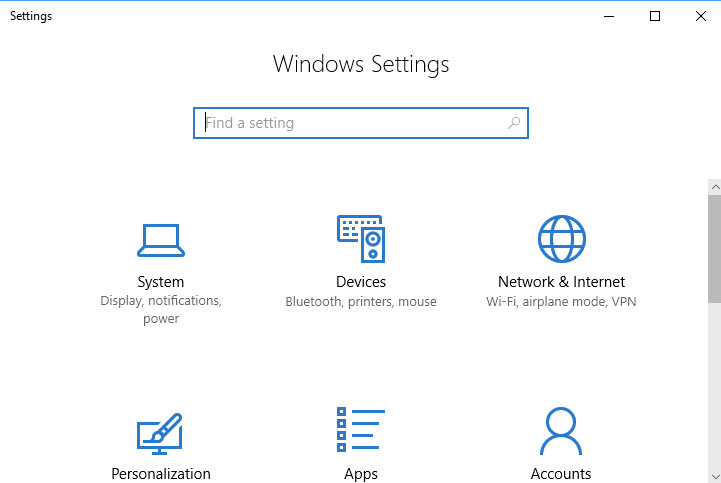 Step 3. Then in next screen, find and click on Network reset link in the Status section.

Step 4. Next, you click on Reset now button on next screen.
Windows 10 will start resetting network configuration on your system and reboot.
If the problem still persists, Method 5 may finally help you.
Method 5. Change DNS Settings In Windows 10
Step 1. Press Windows Key + R then put ncpa.cpl in Run dialog box. Click OK to open Network Connections.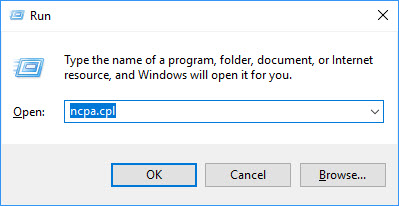 Step 2. From the Network Connections window, choose the network connection that you want to change the DNS servers for. Right click on it, select Properties.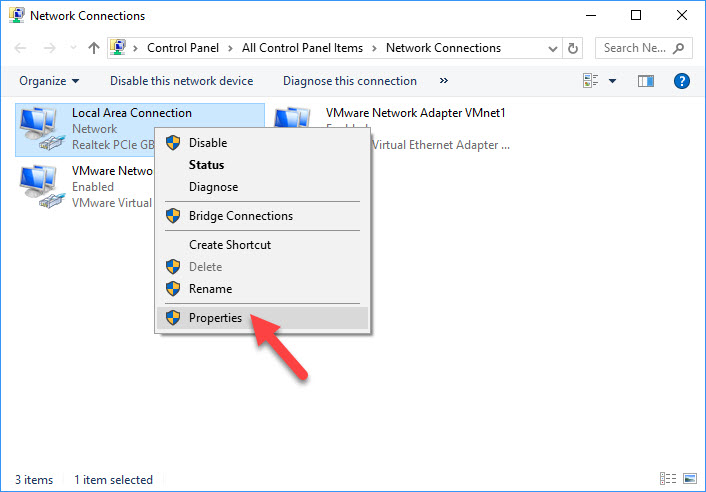 Step 3. Moving on, on the property sheet, choose Internet Protocol Version 4 (TCP/IPv4) option and then click on Properties button.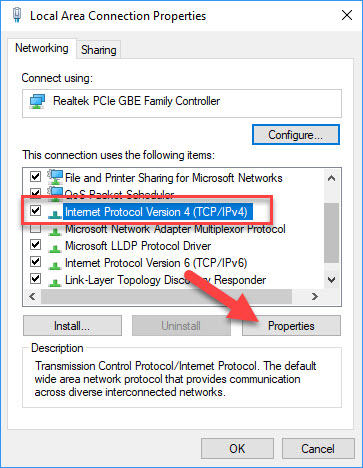 Step 4. Then, on the Internet Protocol Version 4 (TCP/IPv4) property sheet, make sure that Obtain an IP address automatically is selected. Next, choose the Use the following DNS server addresses and type Preferred DNS server as 8.8.8.8 and Alternate DNS server as 8.8.4.4.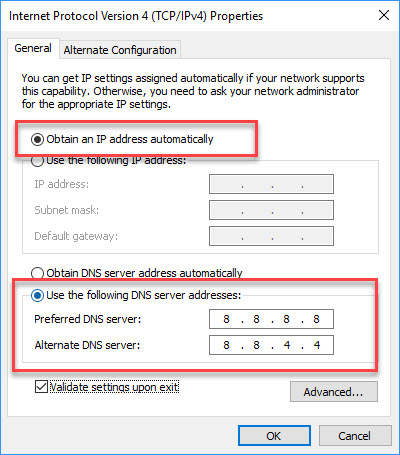 Note: If Google DNS server address doesn't work, you can enter OpenDNS server address. For Preferred DNS server as 208.67.222.222 and Alternate DNS server as 208.67.220.220.
Step 5. Click OK to save changes. Thus the DNS Server error you're getting must be resolved now.
VIDEO TUTORIAL:

Hope this helps you. If you have any DNS issues on Windows 10 you can see for the solution on my website.
Save