Get a Windows XP Download free from Microsoft? It's possible using a virtual machine. This tutorial explains how.
Windows XP is an outdated operating system, and it's no longer available from Microsoft. But despite the lack of support, people are still using Windows XP. Mostly due to entertainment, work, or research.
Finding a copy of Windows XP is tricky. Looking for some hardware to run it on isn't just as easy. That's why the best option is to install Windows XP in a virtual machine so you can keep it on hand at all times. Here's are the steps:
Can You Download Windows XP?
Microsoft supply Windows XP Mode, a full version of XP that runs within Windows 7. But most users have long since moved on from Windows 7, making this compatibility fix… well, a little unhelpful.
However, there's a relatively easy method to get the Windows XP Mode download and load it up in any virtual machine of your choosing. First of all, you need a few things:
How To Run Windows XP Mode in VirtualBox on Windows 10
Step 1. Downloading Windows XP Mode and Extracting Installation Files
To begin using your Windows XP virtual machine, you'll need to use a PC running Windows 10. Or you can use another operating system, but this article have been designed with Windows 10 in mind.
Notes: Make sure that you have enabled Hyper-V Virtualization in the BIOS or UEFI settings.
1. To begin, download and install Windows XP Mode from the Microsoft website.
2. Download and install 7-Zip before you proceed. Link Download 7-Zip
3. Once 7-Zip is installed, go to the folder that contains the "WindowsXPMode_en-us.exe" file. Then right-click the file and select 7-Zip > Open archive > Cab to open the EXE file in the 7-Zip File Manager.

4. In the 7-Zip File Manager, double-click the Sources folder, then double-click the xpm file. This will open a second WinRAR File Manager window containing your Windows XP virtual machine files.
5. Choose the contents and then clicking on the Extract button.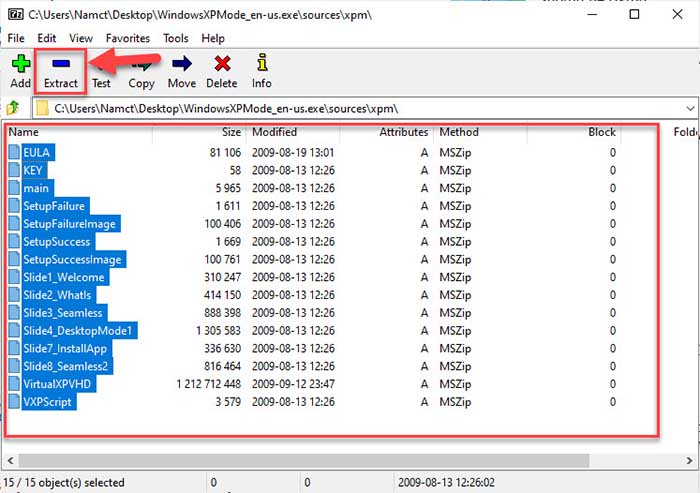 6. Select a suitable location for your files. Click OK to extract the files.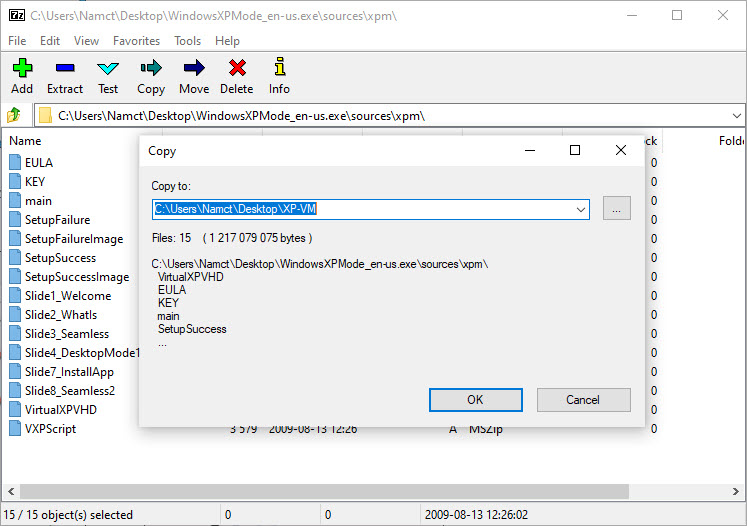 7. After that, browse the folder containing your Windows XP files. Find the VirtualXPVHD file, right-click it and select Rename, then change the name from VirtualXPVHD to VirtualXP.VHD. Now you changed this file to a virtual hard disk file, supported by VirtualBox, enabling you to run Windows XP as a virtual machine.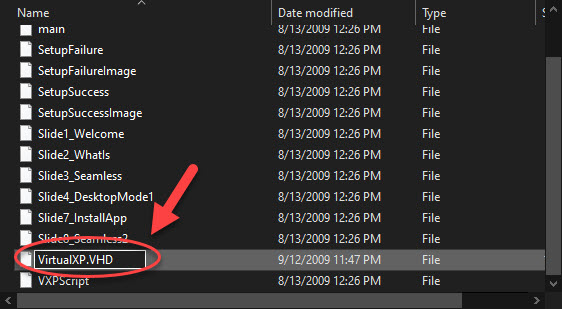 Step 2. Setting Up a Windows XP Virtual Machine Using VirtualBox
After you've extracted your Windows XP download files, you're ready to begin setting it up as a virtual machine.
1. To begin, download and install VirtualBox.
Download VirtualBox for Windows
2. Once installed, launch VirtualBox and click the New button to begin creating a new virtual machine.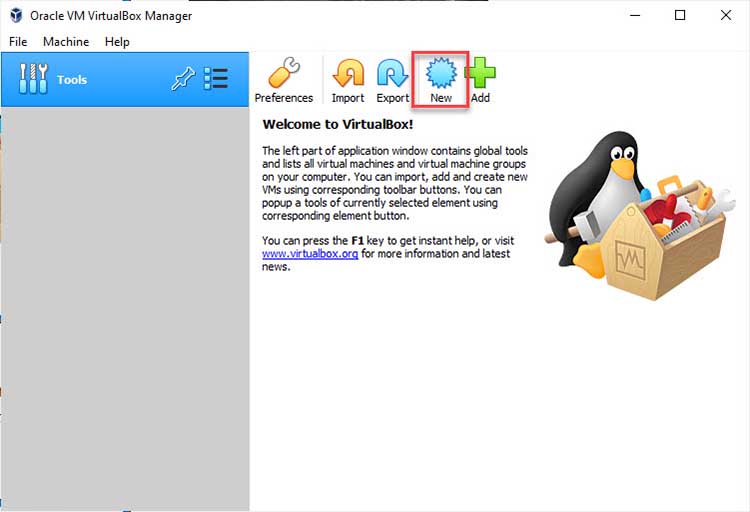 3. Enter Windows XP in the Name box to automatically configure the settings to suit XP. Double-check that the Version is set to Windows XP (32-bit), then change the Memory Size to around 512MB or higher.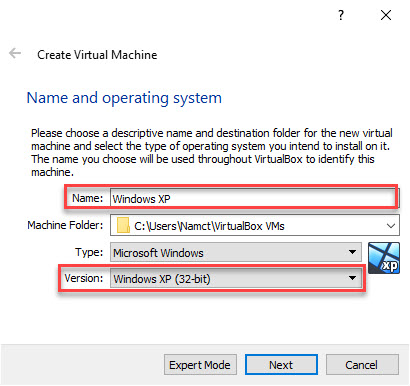 4. Go to the Hard Drive section of the Create Virtual Machine window, check Use an existing hard disk file. Press the folder icon next to it, then click Add in the Hard Disk Selector window.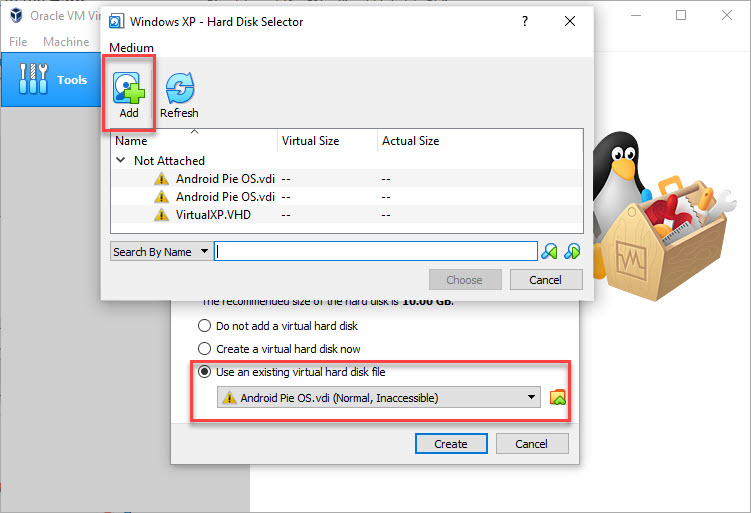 5. Find the VirtualXP.VHD file, then click Open to add it. Once VirtualXP.VHD appears in the Hard Disk Selector window, choose it, then click the Choose button.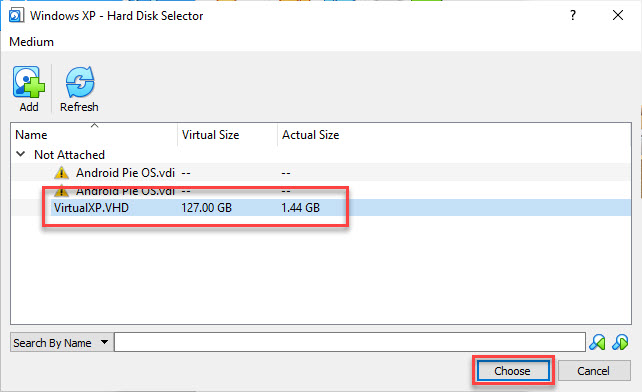 6. Once you've returned to the Create Virtual Machine window, double-check your settings are correct. Then click on the Create button.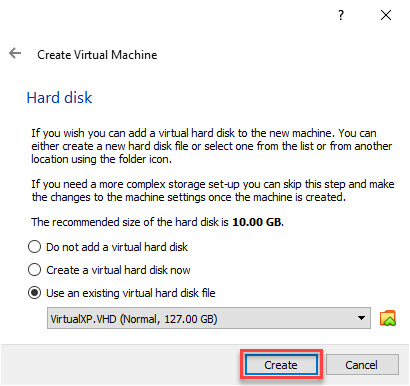 Step 3. Setup Windows XP Mode
Your newly created Virtual XP simulator will occur as a virtual machine in the VirtualBox Manager. Now you'll need to make a few changes before you begin running XP Mode.
1. In VirtualBox Manager, choose your XP virtual machine and press the Settings button to begin configuration.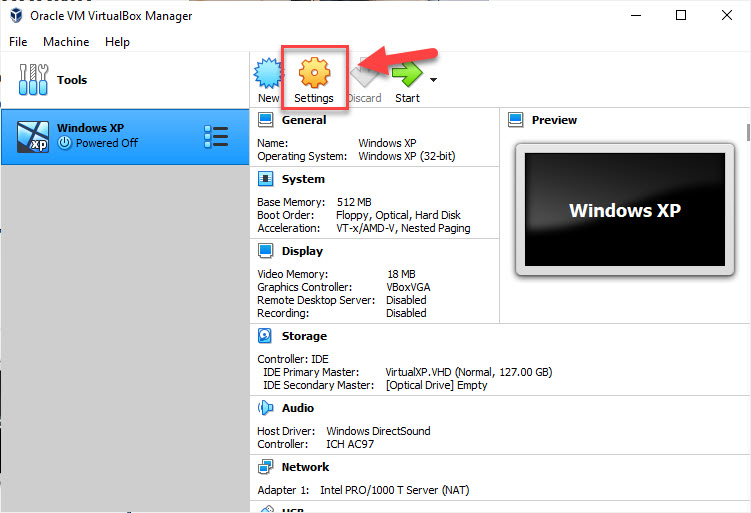 2. Go to the System tab. Under Boot Order, untick Floppy, then reorder the items into the following order using the side arrows: Optical, Hard Disk, Floppy, Network.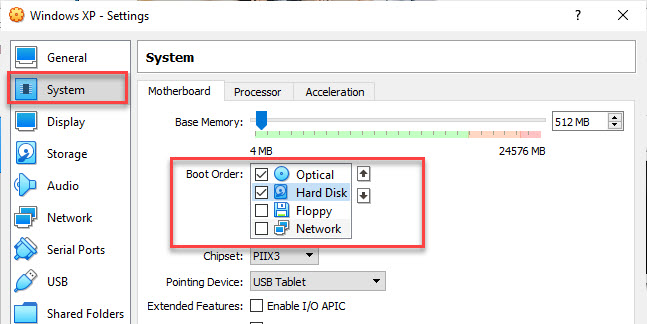 3. Go to the Display tab. Adjust the Video Memory from 16MB to 128MB using the slider in the Screen section. Click OK to save changes.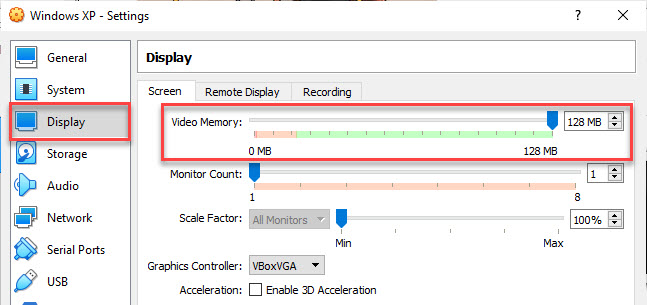 4. Now, in VirtualBox, click the Start button to run XP Mode.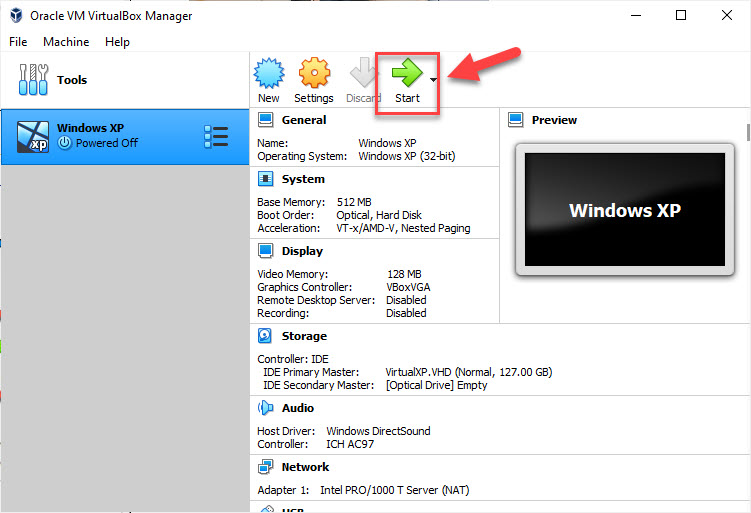 5. You'll need to confirm some initial XP settings when you run XP for the first time as a virtual machine, such as your correct locale and keyboard settings.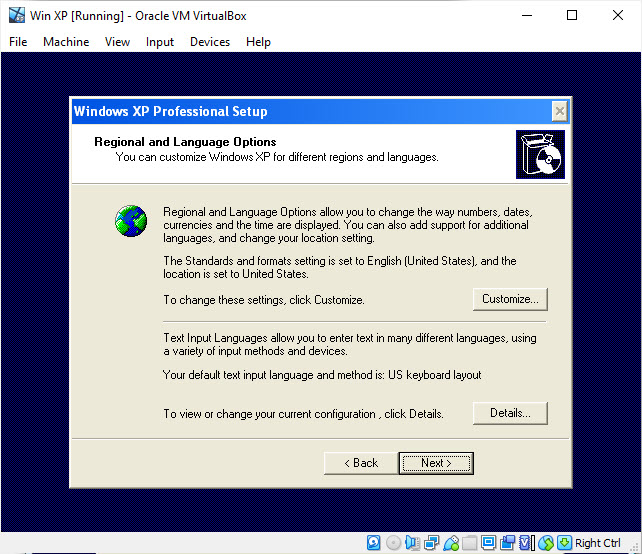 6. Enter your XP virtual machine a name, as well as provide an Administrator password. You can leave the password blank if you'd prefer. Click Next to proceed.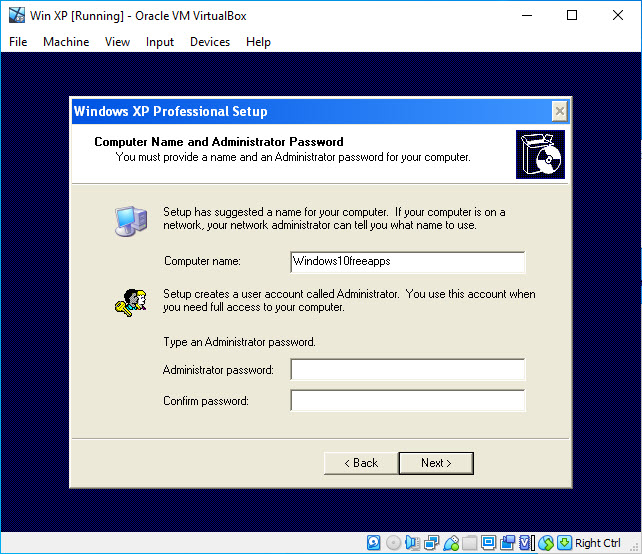 After confirming your time and date settings, XP Mode will complete the setup process and reboot.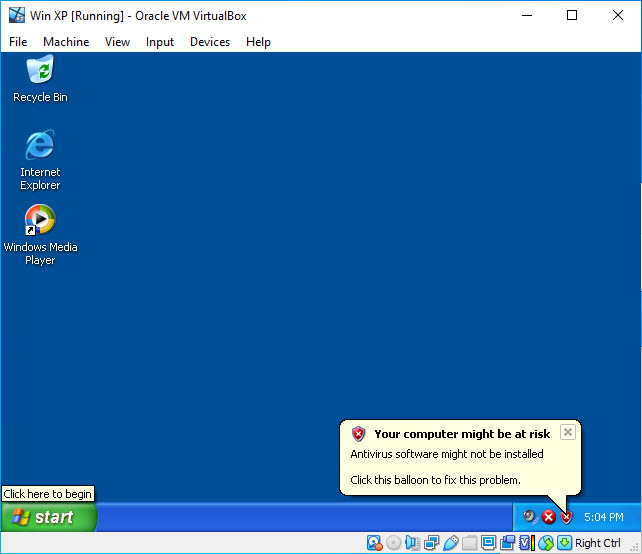 In this video, we will show you how to use Win XP Mode in Windows 10

That's about it.