In this tutorial, learn how to fix the "Hamachi VPN domain's tap device is down" error in Windows 10.
As we all know, Hamachi is a virtual private network application, and it's used for work or gaming purposes. For example, in order to create a virtual LAN network to play games with your friends, you need to use Hamachi. However, a lot of Windows 10 users noticed that the "VPN domain's tap device is down" error appeared after certain Windows cumulative updates were administered. No need to worry, there's a method for this.
See also: The best Windows 10 VPN in 2019
How To Fix VPN domain's tap device is down on Hamachi VPN
Method 1. Using Hamachi Self-Diagnosis to Detect Problems
The Diagnostic tool should show you what's the exact cause of the error. When this error happens, the Adapters section should display the yellow exclamation mark. Now we will guide how to run the Diagnostic Tool in the LogMeIn Hamachi client:
Step 1. Launch the client.
Step 2. Click Help > Diagnostic Tool.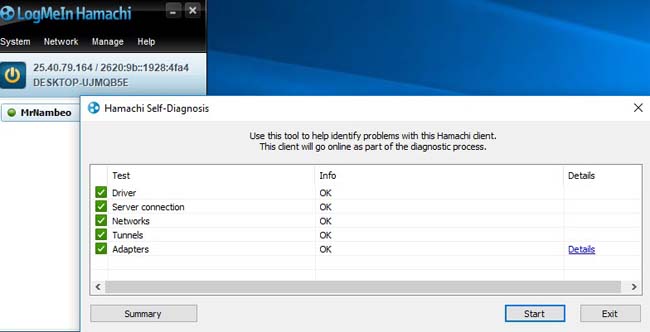 Step 3. When the Hamachi Self-Diagnosis window pops up, click Start.
Now restart Hamachi client, and check to see if the issue still appears.
Method 2. Reinstall Hamachi
We suggest you delete all traces from your PC after uninstalling the client, including drivers. Then, you can download and install the latest version of Hamachi by LogMeIn. To do that, follow these below steps:
Read more: How to uninstall LogMeIn Hamachi
Step 1. First, go to Control Panel and uninstall Hamachi.
Step 2. Go to Device Manager and remove all associated virtual Network adapters.
Step 3. Restart your computer.
Step 4. Download and install the latest version of Hamachi by LogMeIn.
Once Hamachi is installed, check if the issue still persists.
Method 3. Uninstall recent Windows 10 update
Many Windows 10 users complained that they had the error message "VPN domain's tap device is down" following a Windows 10 update. Hamachi was working efficiently until the system update broke it.
So what to do if Hamachi Does Not Work in Windows 10? What you can do when that occurs is uninstall them manually. To so that, follow these steps:
Step 1. Open Settings by press Windows key + I.
Step 2. Select Update & Security.
Step 3. In the left pane, select Windows Update and click on "View update history".
Step 4. Click Uninstall updates.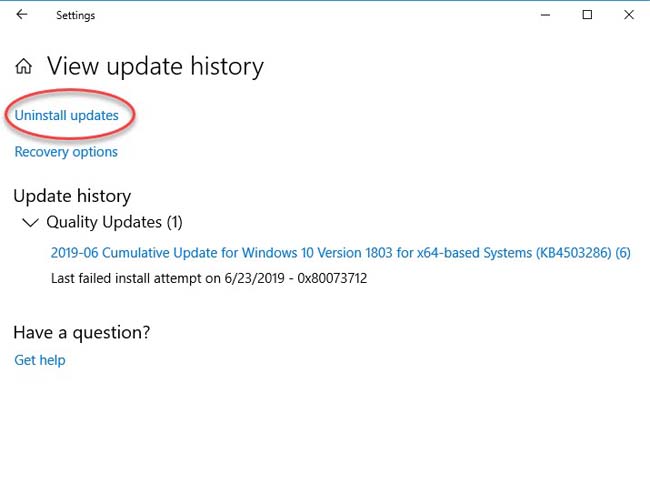 Step 5. Remove recent updates and then restart your Windows PC.
After restarting your PC, the problem should be resolved and Hamachi will start working again.
Method 4. Reinstall drivers while Hamachi is running
Lastly, there's a strange sequence which proved to be the most reliable method to date.
What you need to do is to launch Hamachi and ensure that it's running. Next, go to Device Manager (right-click Start > Device Manager > Network adapters), remove all LogMeIn virtual ethernet drivers.
Once you've uninstalled all LogMeIn virtual ethernet drivers, reinstall Hamachi again and the issue should be resolved completely.
Do tell me whether this tutorial helped you fix the "VPN domain's tap device is down" error? Please feel free to comment below.