In this tutorial, learn how to uninstall Hamachi completely on your PC (Windows 10/8/7).
Hamachi is a well-known virtual private network application for teams, commonly used by the gaming community. It enables you to create LAN-like private networks for gaming or work purposes.
Do we have the specific methods to remove Hamachi completely in Windows PC? Hopefully, after reading this tutorial, you'll know how to delete Hamachi.
To begin, make sure you're logged in with an administrator account.
How to Uninstall Hamachi Completely
Step 1. First, close Hamachi by right-clicking on its icon in the System Tray, and click Exit.
Step 2. Then stop the related process. To do that, follow these steps:
Open Task Manager by pressing CTRL + SHIFT + ESC.
Find the Hamachi Client Tunneling Engine. Right-click it and select End task.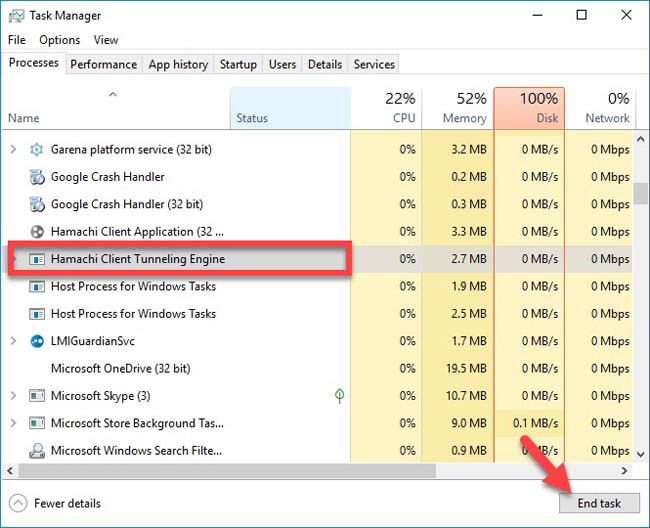 Step 3. Download and install Your Uninstaller on your PC.
Step 4. Run Your Uninstaller and you will see the list of all the programs currently installed on your PC > Find the LogMeln Hamachi icon, select it and click on Uninstall button.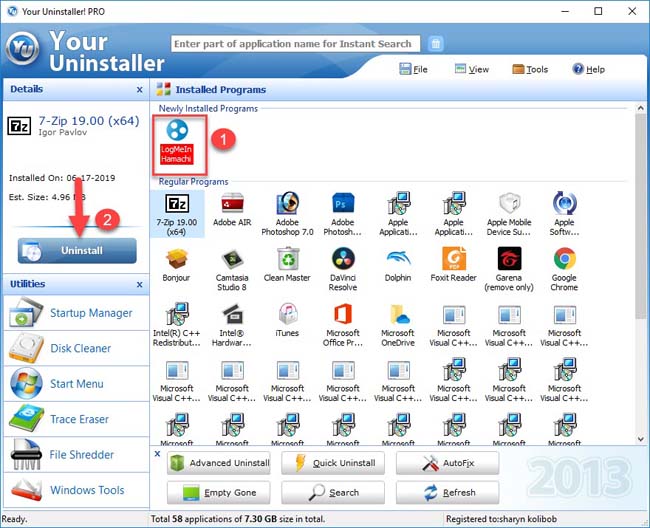 Step 5. When the UninstallWizard(tm) – LogMeIn Hamachi opens, select Uninstall Mode and click Next.
Built-in Mode: Run built-in uninstaller with no further actions.
Safe Mode: Include built-in mode and performs scans on registry and file on simple level. It's safe to delete found items. The fastest mode.
Normal Mode: includes Safe Mode and performs an extended scan on file and registry. Slower than Safe Mode.
Super Mode: Includes Normal Mode and performs complete scan on whole Windows system and clear all traces. Slowest mode but ensure to make every piece of the software.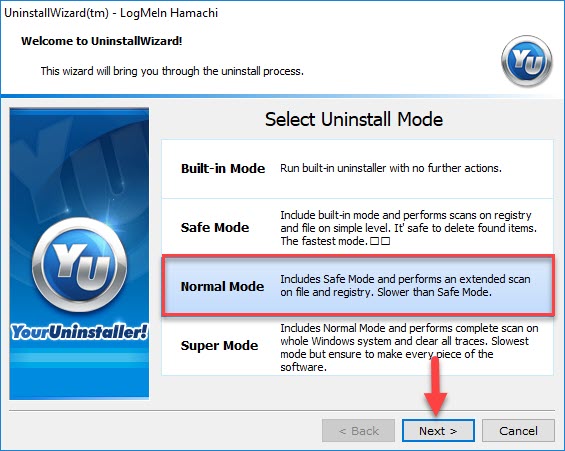 In my tutorial, l select Normal Mode.
Step 6. Check the "Remove all user settings" if you don't need to reinstall Hamachi. Click Uninstall and wait for the wizard to finish the process.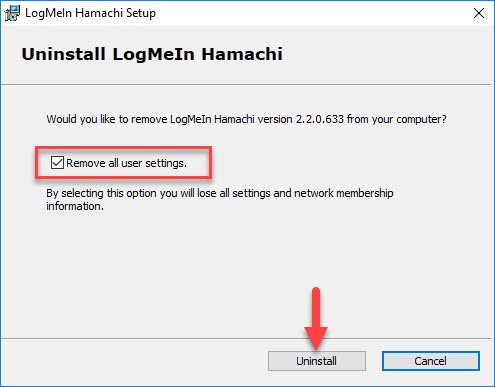 Step 7. Now you're deleting the files that regular uninstall might leave behind. Click Next.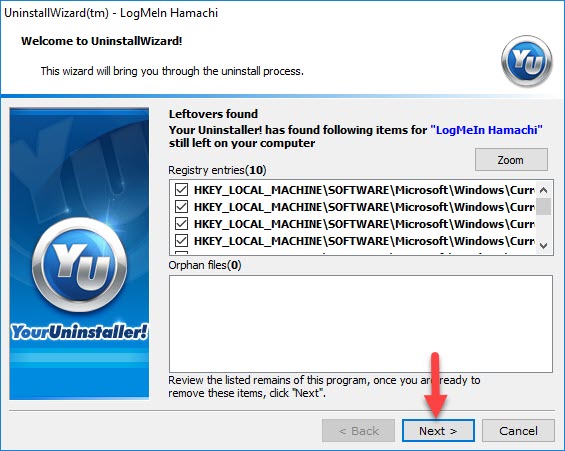 Step 8. Lastly, click Finish. Then restart your PC.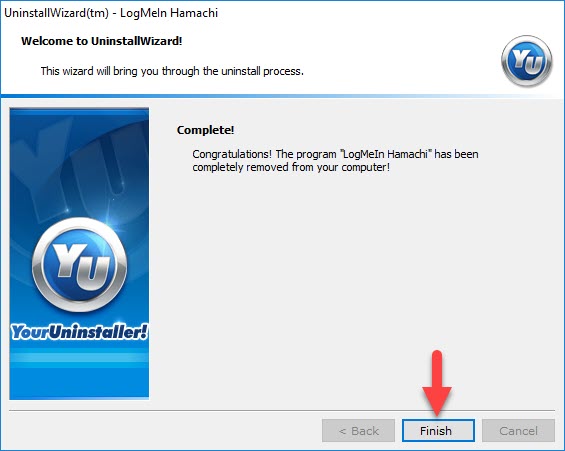 Congratulations! The program "LogMeIn Hamachi" has been completely removed from your PC.
VIDEO TUTORIAL: How To Delete Logmein Hamachi on Windows 10/8/7

Hope somethings help you.