Sometimes the Teams desktop app will display a warning notifying you that it has encountered an issue that requires reattaching. When this happens, the app becomes unusable for a short period of time: and you can't send any messages you can't join meetings, and the chat won't update. While the alert doesn't say much about what created the issue, there are a few options for resolving it.

How to Fix Microsoft Teams Error We're Sorry We've Run Into An Issue
Use the Web App
It's worth noting that the warning only applies to the desktop app. You should be able to utilize Teams without any issues on the web. Complete a thorough logout, then proceed to https://teams.microsoft.com in a new Chrome or Edge tab. Make sure you're logged in to your account.
Clear the App Cache
1. Completely exit Microsoft Teams. To do so, right-click the Teams symbol on the taskbar and pick Quit from the menu.
2. In the Windows Search bar, type %appdata%\Microsoft\Teams and press Enter.
3. Delete every single file in the Teams folder.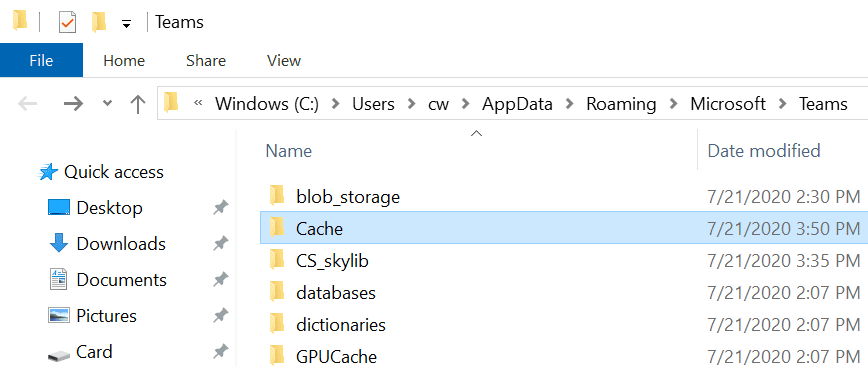 4. Then, reload the app to see if the alert has vanished.
Check Your Network Connection
Check for a stable network connection. If it's possible, switch from a wireless connection to a cable connection. Alternately, go to your router's settings and change the wireless channel. Also, restart your router.
Disconnect all other devices using the connection if this alert is triggered by bandwidth issues. Close all other programs that are operating in the background while we're on the subject of bandwidth. Check to see if there have been any improvements. By the way, if you use a VPN, disable it and see if the alert disappears. VPNs have a reputation to slow down your connection.
Don't forget to check your network filters as well. Stop them and see if your situation improves. Many users verified that disabling particular filters fixed the problem. To find the perpetrator, you may need to disable the filters one by one.
Create a New User Profile
Make a new user account if the problem only affects certain user profiles.
1. Select Accounts from the Settings menu.
2. Select Family and other users from the drop-down menu.
3. Then select Add someone else user to this PC.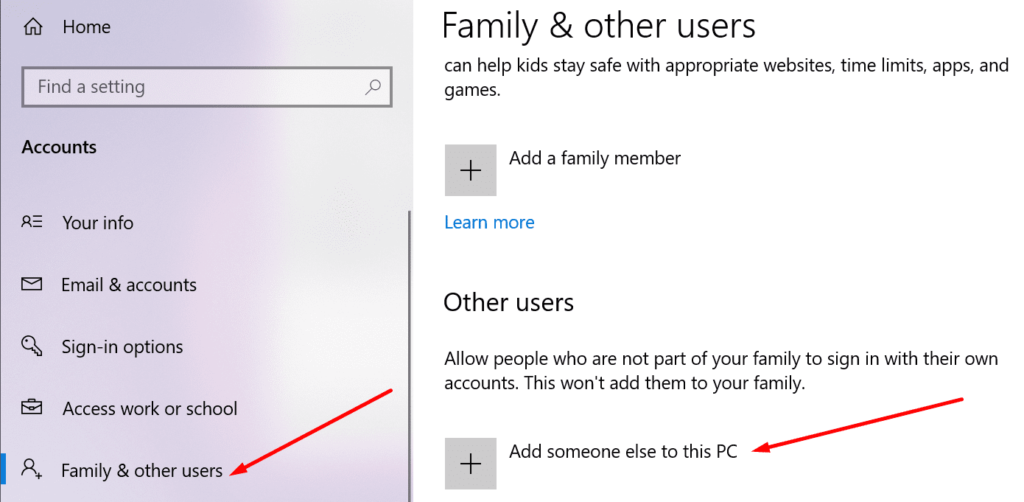 4. To establish a new user account, follow the on-screen instructions.
Reinstall the App
Try uninstalling and reinstalling Teams for desktop if nothing else works.
1. Select Uninstall an application from the Control Panel.
2. Then click the Uninstall option after selecting Teams.

3. If you haven't previously done so, clear the app cache. Check the steps to follow in the second solution.
4. Restart your PC and then install Microsoft Teams again.
In this video, we are gonna show you how to fix Microsoft Teams Error We're Sorry We've Run Into An Issue:

Conclusion
For years, users of Teams have been complaining about network stability difficulties. The error "We Ran Into a Problem. Reconnecting" according to users' reports, tends to happen pretty frequently. Please let us know whether this guide assisted you in resolving the issue or, at the very least, reducing its frequency. Let us know what you think in the comments section below.