In this article, learn how to install Microsoft Teams on Windows 10, Windows 8/8.1 or Windows 7.
Microsoft Teams is one of the best software right now to connect someone remotely. This software is a persistent chat-based collaboration platform complete with document sharing, online meetings, and many more extremely useful features for business communications.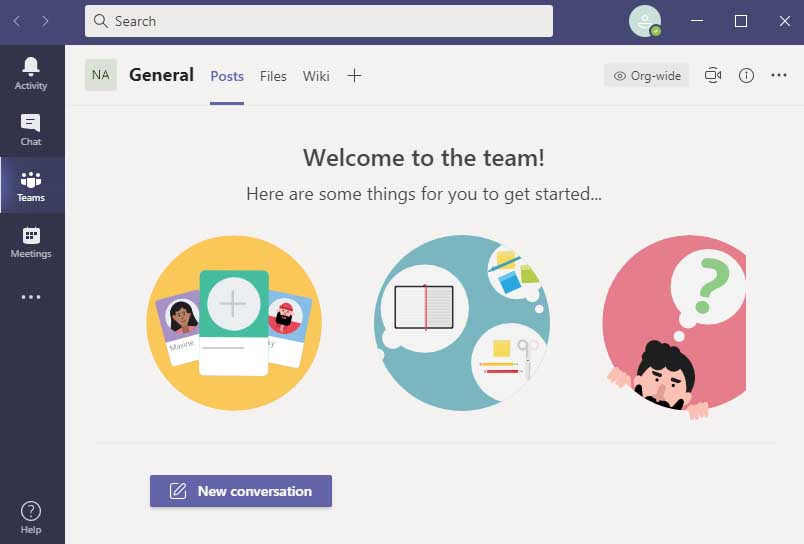 Main Features of Microsoft Teams For Windows 10/8/7:
– Video conferencing: Make meetings more personal and increase your productivity by collaborating in real time.
– Screen sharing: Keep everyone on the same page by sharing your screen so they can see the same content.
– Custom backgrounds: Create the perfect virtual setting by choosing, uploading, or blurring your background.
– Together mode: Digitally sit in a shared background, making it feel like you're in the same room with everyone else.
– File sharing: Co-author files in real time. Securely store, access, share, and collaborate on files from anywhere.
– Apps and workflows: Streamline tasks and critical business processes by integrating apps and workflows.
– Market availability: Available in 53 languages and 181 markets. Connect across Windows, Mac, iOS, and Android.
– Privacy and security: Meet regulatory, legal, and organizational needs with industry-leading compliance offerings.
You may also like: Prevent Microsoft Teams From Starting Automatically
Here are the steps to install MS Teams on your Laptop or PC.
How to Download and Install Microsoft Teams in Windows 10/8/7
1. First, download Microsoft Teams from the official Microsoft website.
2. Browse to your downloads folder, double-click on the Teams setup file.
3. After the installation, launch Microsoft Teams and a dialog box appears asking you to sign in, as shown. You need to have a hotmail or outlook account to use Microsoft Teams. Sign into your account if you have already an account. Otherwise, create a new account by clicking on Sign up for free.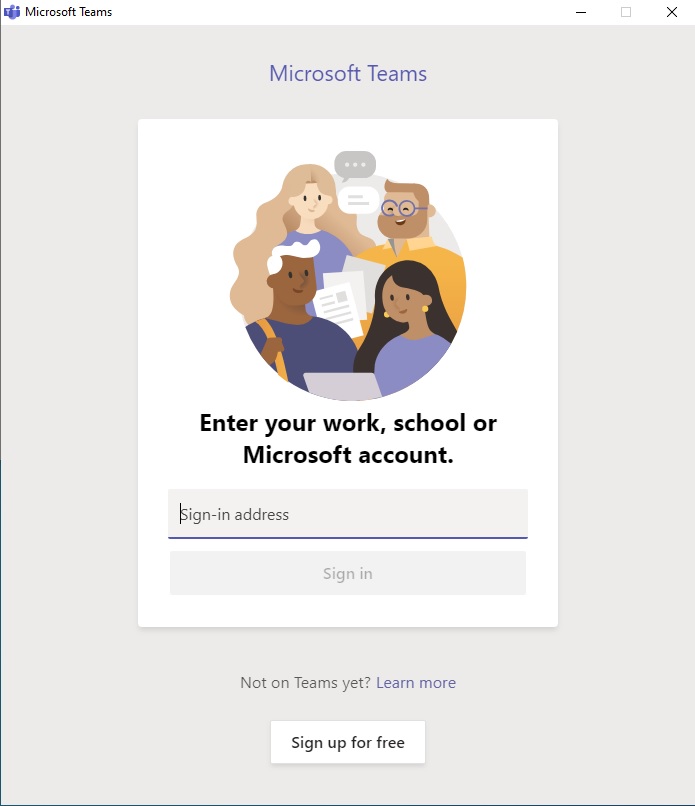 Microsoft Teams is installed and now ready to use. You can now go for next steps to get started.
In this video, we are gonna show you how to install and use Microsoft Teams on Windows 10 PC:

Hardware requirements for Teams on a Windows PC or Laptop:
Operating system: Windows 10, or Windows 8.1 in 32-bit and 64-bit
Computer and processor: 1.6 GHz (or higher) (32-bit or 64-bit)
Memory: 2.0 GB RAM
Hard disk: 3.0 GB of available disk space.
Display: 1024 x 768 screen resolution
Graphics hardware: Minimum of 128 MB graphics memory
.NET version: Requires .NET 4.5 CLR or later
Video: USB 2.0 video camera
Devices: Standard laptop camera, microphone, and speakers
Video calls and meetings: For a better experience with video calls and online meetings, we recommend using a computer that has a 2.0 GHz processor and 4.0 GB RAM (or higher)
That's about it.