In this article, I will show you how to download and install Your Uninstaller! 7.5 for Windows.
Your Uninstaller! is the world's 1st smart Drag and Uninstall uninstaller. It completely removes all traces of programs that you uninstall, saving space and speeding up your PC.
We give you trial product but once you are satisfied and you have enough money, we would recommend you should purchase a license for Your Uninstaller!
To buy products, you visit: http://www.ursoftware.com/order.php
The best alternative to Your Uninstaller! : Revo Uninstaller Pro For Windows
How To Download and Install Your Uninstaller! 7.5 in Windows 10/8/7
Step 1. Download Your Uninstaller! the latest version from this site.
Step 2. Double click the source file that you have downloaded now. The Your Uninstaller! setup wizard will begin and then click Next to continue.
Step 3. Wait until the process completed then Your Uninstaller! will get install on your computer.
In order to delete a program completely on your system, you just select the program you wish to remove and then click on Uninstall button.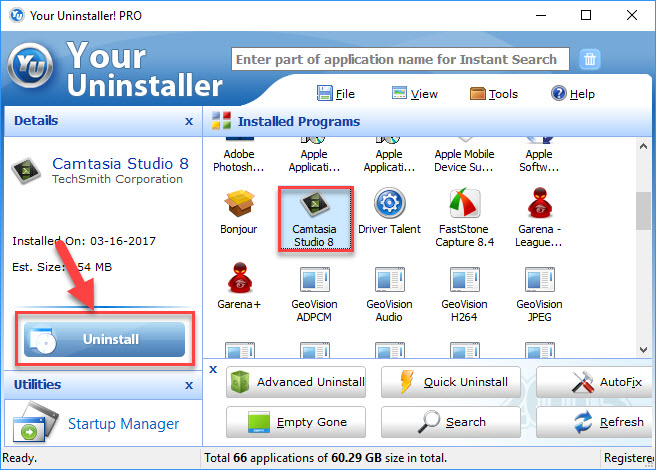 What's New in Your Uninstaller! 7.5
Your Uninstaller! now fully supports Microsoft new operation system, includes Windows 10, Windows 8/8.1 and Windows 7.
It supports both 32 bit and 64 bit programs.
It acts more reliable and stable with 30% increased performance.
Re-designed User Interface.
New Hunter Mode.
Different Scan Levels.
Quick Uninstall Mode
You may also like: 10AppsManager: Tool to reinstall, uninstall Windows 10 preinstalled Store apps
In this video, we are gonna show you how to download and install Your Uninstaller! on Windows 10 PC:

Hope something helps you.