In this tutorial, learn how to prevent Microsoft Teams from starting automatically in Windows 10.
Previously, we've shared you how to download and install Microsoft Teams on Windows PC.
Microsoft Teams is a feature-rich collaboration platform that provides everything you need to collaborate with your team in real time and get work tasks done fast. It is an application that brings the entire workspace experience, including files, people, conversations or schedules/tasks, together in one place. MS Teams is a part of Office 365.
When you install Microsoft Teams app on Windows PC or Laptop, it may launch automatically when you start your system. In order to avoid this, you can try below mentioned steps. When you stop the app from automatically start up, you can you still start it manually when you want.
How to Stop Microsoft Teams Starting Automatically on Windows 10
1. Click on Start menu and select Settings.
2. Navigate to Apps > Startup.
3. In the right pane of Startup, find Microsoft Teams entry and set it to Off.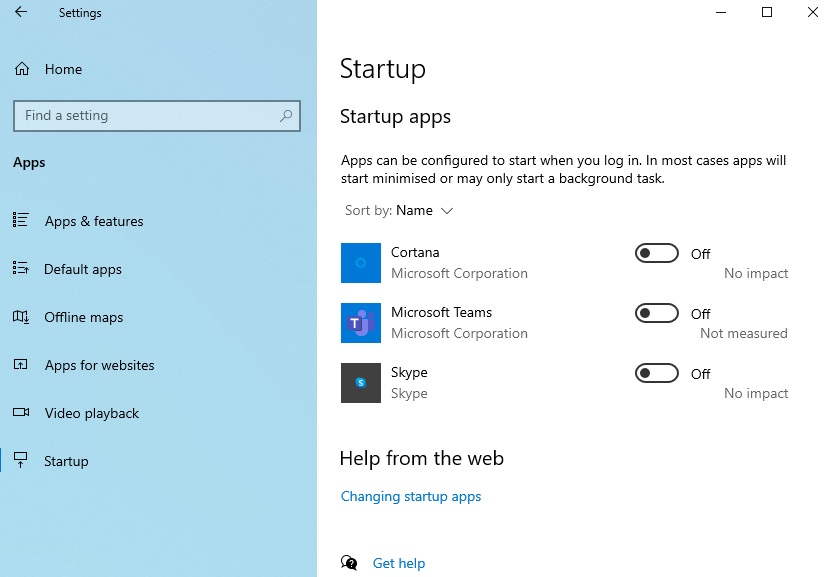 If that doesn't work, try this registry manipulation:
We would recommend you to create System Restore point before editing registry.
1. Press the Windows logo key + R at the same time, and then type in "regedit". Click OK to open the Registry Editor.
2. Navigate to following registry location:
HKEY_CURRENT_USER\Software\Microsoft\Windows\CurrentVersion\Run
3. In the right pane of Run registry key, find com.squirrel.Teams.Teams registry string and delete it.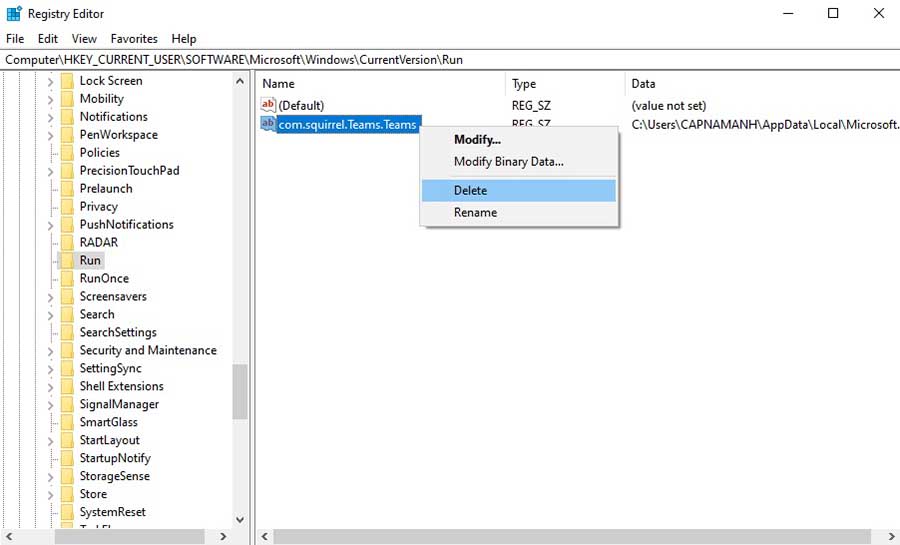 4. Close Registry Editor and restart your system
After restarting your computer, you will find that Microsoft Teams no longer start on login.
In this video, we are gonna show you how to stop Microsoft Teams from starting automatically in Windows 10:

Hope something helps you.