In this tutorial, learn how to reduce lag on Roblox?
Roblox is a massively multiplayer game, with 9 million active monthly users. However, many Roblox users have reported some form of Roblox lag, error messages and issues with Windows 10.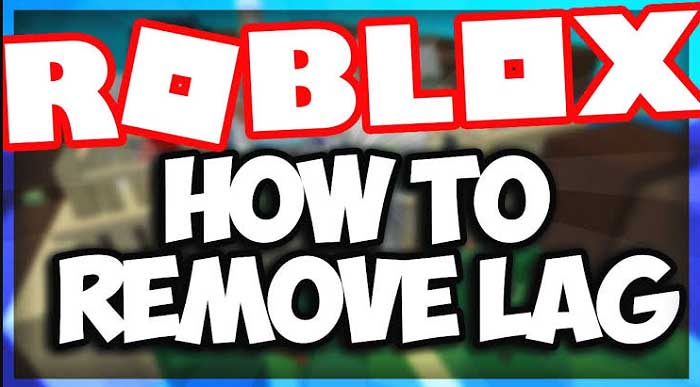 Generally, every error message is always fixed by Roblox at the earliest with a specific solution. But, most Roblox lags appear to slowdowns in the operating system and servers itself. Lag in Roblox can be very annoying, so this post will guide you how to get rid of lag on Roblox.
Roblox is laggy ! How to reduce/fix lag on Roblox
There are a number of solutions you can take to increase the performance on your Roblox game. You can improve your internet connection, reduce the graphics quality, or even delete textures in the game.
Method 1. Restart the PC
First of all, restarting your PC and accessing the app again should resolve update issues more often than not. A majority of bugs and lags in Roblox are easily resolved by restarting the game.
Moreover, we would recommend signing out and signing in. This is a trick shot but might help occasionally. Lastly, if the problem persists, we suggest the following additional methods we provided below.
Method 2. Reduce Your Graphics Quality in Roblox
1. Go to https://www.roblox.com/home, and then launch any Roblox game.
2. Select a Roblox game and click on the "Play" button.
Note: If you don't have the Roblox Player installed, a new window will open up in the center of the screen. Just click on the "Download and Install Roblox" button in the center of the window to download the installer. Then you double-click the downloaded file to install the Roblox Player.
See more: Download Roblox For Windows 10
3. Click on the "ESC" button or click on the button with three horizontal lines in the upper-left corner of the screen.
4. Next, go to the "Settings" tab, change the graphics mode to "Manual". Choosing "Automatic" will mean the game will auto optimizes the graphics quality for your computer. Setting it to "Manual" enables you to adjust the graphics quality yourself.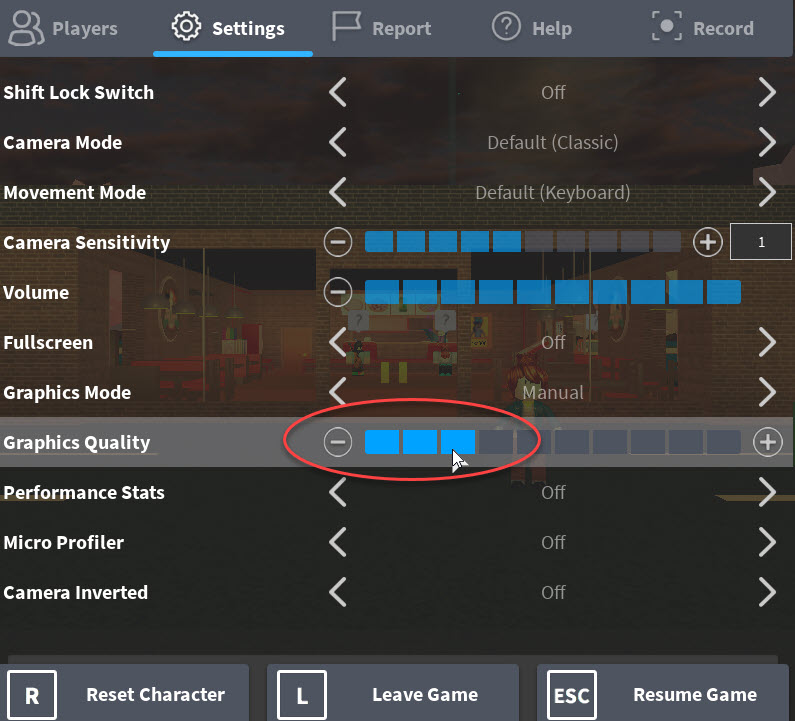 5. Now, you need to lower the graphics quality setting. To do that, click the button with the minus sign (–) next to "Graphics Quality" in the "Settings" menu.
Method 3. Disable Roblox chat
To speed up Roblox on your Windows PC, you should be turning off chat log into Roblox. To do that, follow these steps below:
1. Click Settings ans then select Privacy.
2. Under contact settings, change each menu to your desired setting.
3. To disable chat completely, select "No one" from each dropdown box.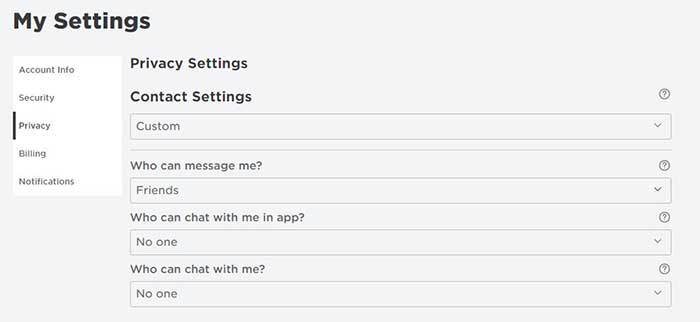 Method 4. Deleting Textures On Windows
To make Roblox run faster on your Windows PC, you should be deleting the textures on Windows. Without textures, the game should run a little bit smoother. Here are the steps:
1. Go to the path: C:\Users\<user-name>\AppData\Local\Roblox\Versions
2. Find the latest version folder and open it. The is named "Version-" with a version number at the end of it. For example, "version-e74659b7b1714369", double click this folder to open it.
3. Locate the PlatformContent folder and open it.
4. Open the PC folder and then double click on the Textures folder.
5. Delete all folders there except the "Studs" or "wangIndex" files.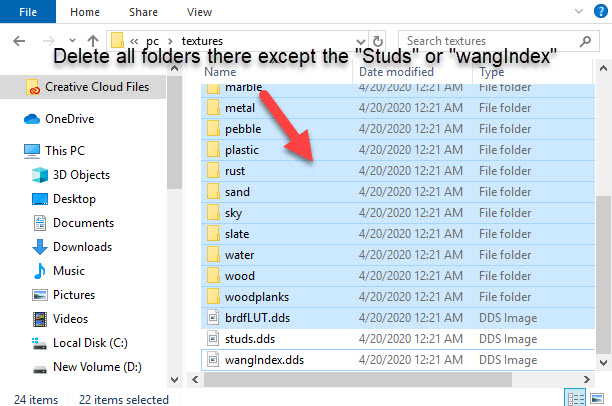 Now your Roblox game should be less lag.
See also: How to Reinstall Roblox
Method 5. Update your computer
Upgrading to a computer with more RAM and faster CPU can speed up Roblox. Roblox will work on systems that fulfill the minimum systems requirements.
OS: Windows 7, Windows 8/8.1, or Windows 10.
Graphics Card: Roblox requires DirectX 9 minimum and Shader Model 2.0. For the best performance, we recommend either a computer less than 14 years old with a dedicated video card or a laptop less than 12 years old with an integrated video card. (To get 60FPS, get an AMD Radeon R7 240 2gb or equivalent and above).
Processor: Roblox recommends you have a recent processor (2005+) with a clock speed of 1.6 GHz or better. There have been some issues with older AMD processors.
RAM or Memory: Roblox recommends you have at least 1 GB of memory on Windows 7, Windows 8, or Windows 10 computers.
Storage Space: Roblox recommends you have at least 20 Mb of system storage space to install Roblox.
You can install a new device driver yourself, or use Drive Easy to automatically install it for you. Driver Easy automatically recognize your system and find the correct driver for it.
In this video, we are gonna show you how to boost FPS, fix lag and FPS drops in Roblox:

That's about it.
P/W: windows10freeapps