In this tutorial, learn how to play PUBG Mobile on PC with Tencent Gaming Buddy, the official PUBGM emulator.
Before I begin with the step-by-step tutorial, let me explain first – at this time, PUBG Mobile requires an Android emulator to work and doesn't run on Windows PCs natively.
There are a lot of Android emulators for Windows PCs, but I would recommend the Tencent Gaming Buddy that plays PUBG Mobile on Windows PCs smoothly. I'll be showing a look at how you can set up the Tencent Gaming Buddy emulator on your Windows PC and adjust emulator Settings for best performance.
You may also like: How To Fix Lag in Gameloop Android emulator
How To Download and Play PUBG Mobile on PC In Tencent Gaming Buddy
Step 1. To begin, visit this source to download the Installer. You can refer top 5 Android Emulators for Windows PC from this article.
Step 2. Run the Installer and install Tencent Gaming Buddy on your Windows PC.
Step 3. Once the installation is complete, click on the "Start" button.
Step 4. When launching for the first time, it will download emulator data. This will take a little time.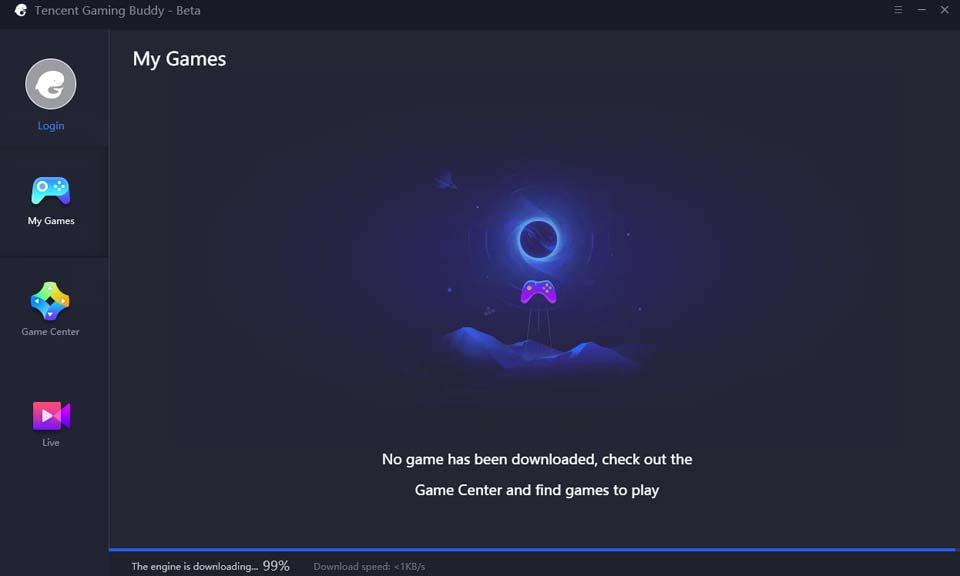 Step 5. After the engine download is finished, you can start to install PUBG Mobile game. PUBG Mobile may download a small update. Open the game again after updating.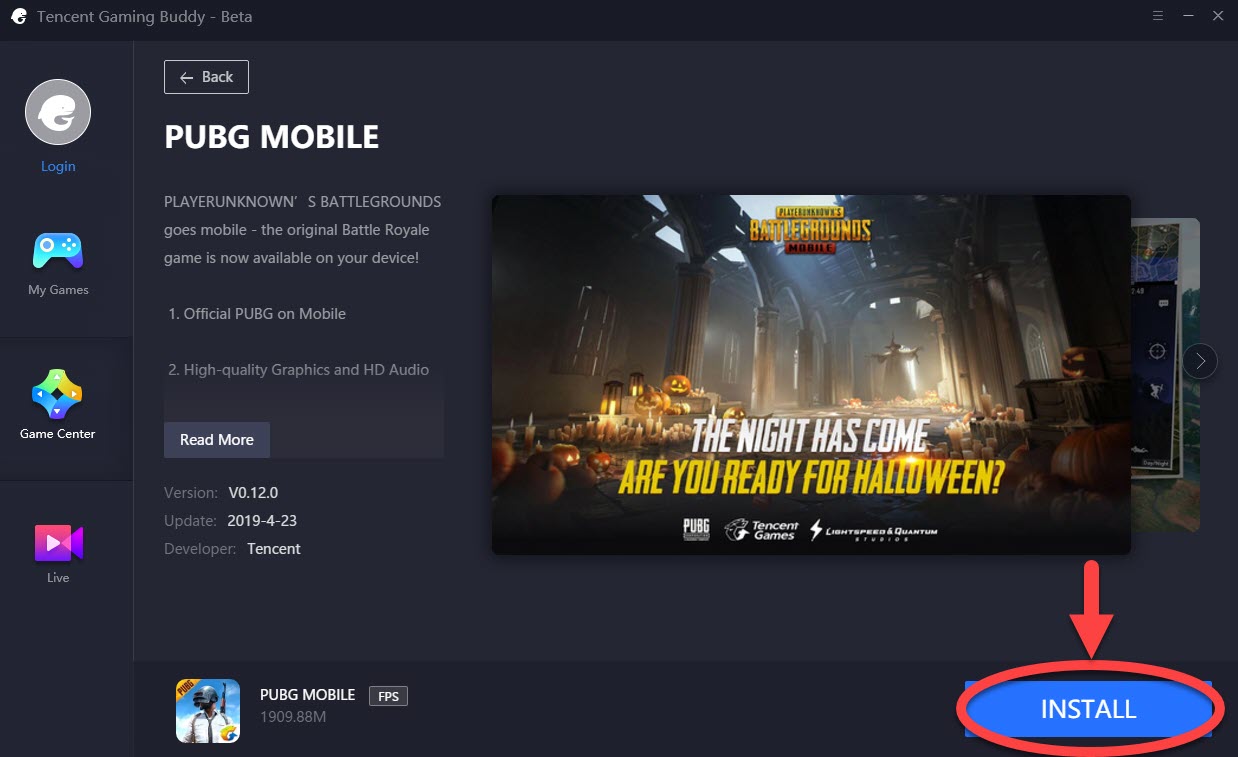 or you can download PUBG Mobile APK from here.
Step 6. After the game is downloaded, click on 'Play' button and start playing
Now you log in to your account with either Facebook or Twitter. You can also create a Guest account with the "More" option.
After logging in, open the Game's Settings:
1. For leaning, enable "Peek & Fire".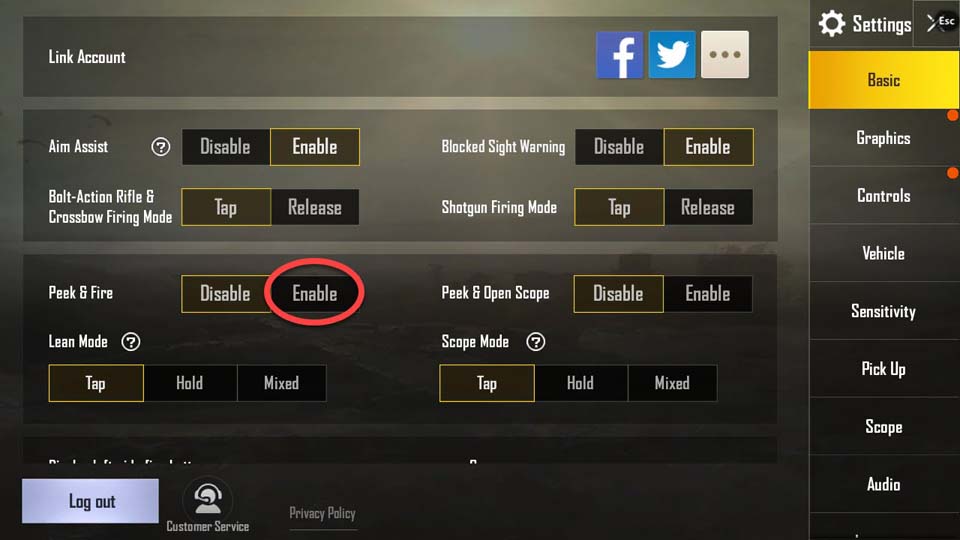 2. Go to the Graphics section, adjust graphics settings. Use Smooth or Balanced graphics if gameplay stutters. Enable "Extreme" Frame Rate for smooth FPS.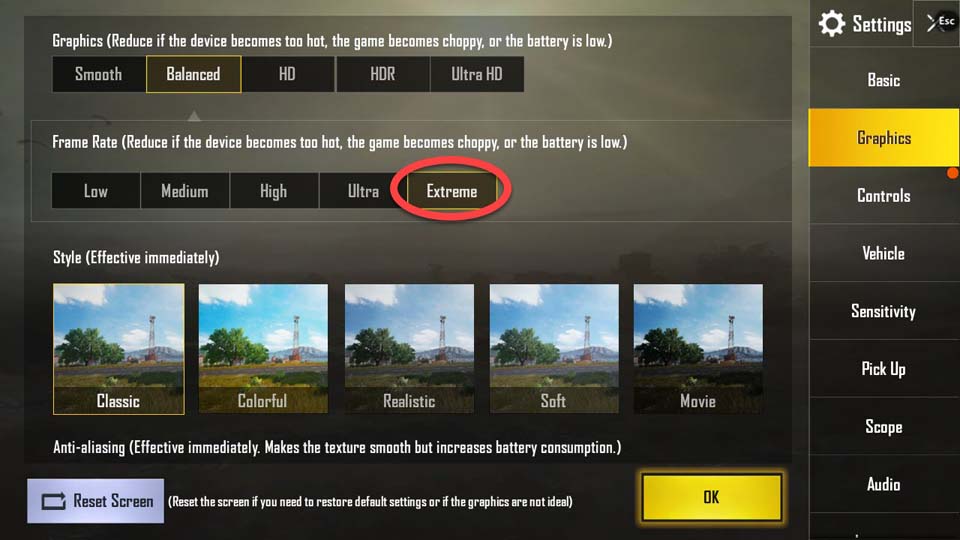 3. To play on Vikendi (and Sanhok/Miramar too), download the map from the mode selection screen. Select the map and start a match.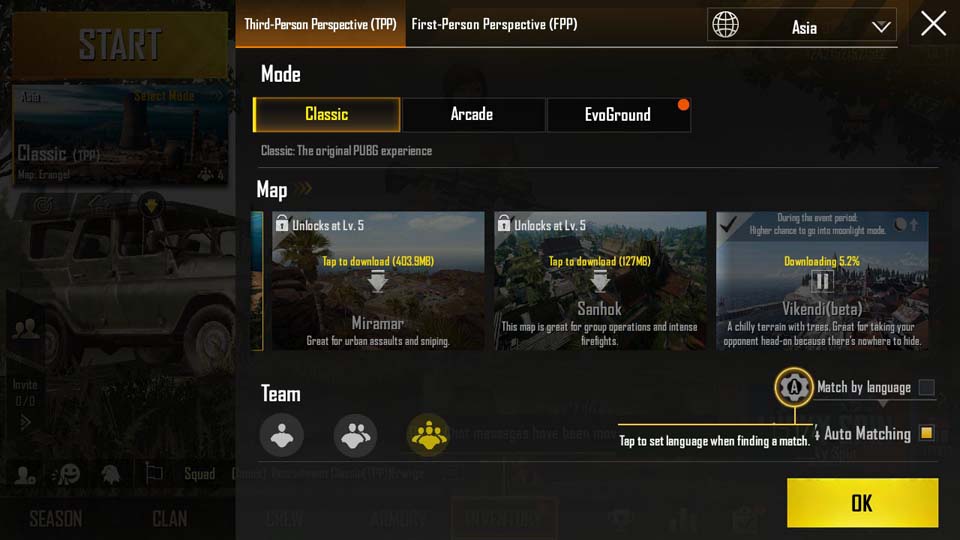 Tips:
In the game, to lock/unlock the mouse, press the "CTRL" key.
Press the "F11" key to toggle Fullscreen.
Key actions are shown on-screen. To hide them, you can press the "F1" key.
Press the "F" key to Enter/Exit the vehicle. For driving, use the arrow keys on your keyboard.
To customize controls, open the "Key Mapping".
In this video, we are gonna show you how to play PUBG Mobile in Tencent Gaming Buddy emulator on Windows 10 PC:

If you want to download and play PUBG Mobile on PC, make sure your PC meets minimum system requirements:
OS: Windows 7, Windows 8, Windows 8.1, Windows 10.
CPU: Dual core from Intel or AMD at 1.8 GHz..
GPU: Nvidia HD Graphics 3000 or Higher.
Memory: at least 4GB of RAM.
DirectX: Version 9.0c.
Storage: 4 GB available space.
Hope something helps you.