In this article, learn how to fix League of Legends error 004.
League of Legends usually presents players with an error code 004 where the client states that patching the game failed. The error message further tells that restarting the game might fix the problem. Patching is an act of adding pieces of code to the game to fix bugs, introduce new features, and improve gameplay.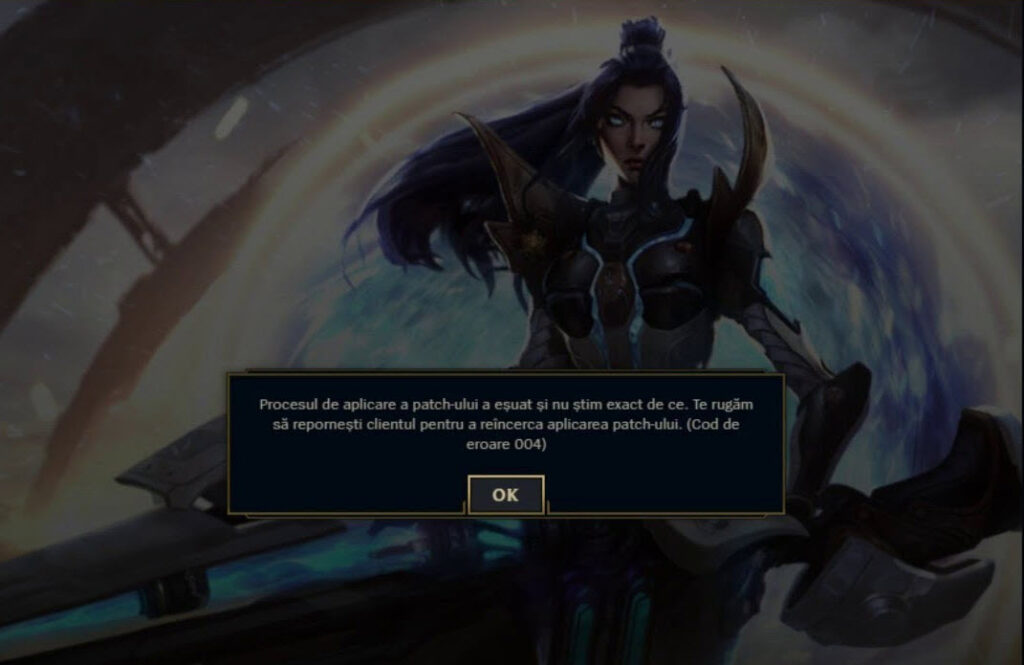 The error code 004 can happen to any user when updating the League of Legends (LoL) and the fixes are quite simple. If simple restarting doesn't work, you can move on with the methods listed below.
How To Fix League of Legends Error Code 004 Issue
Method 1. Try running the game as an administrator
Sometimes this issue can be fixed by giving elevated privileges to the game by running it as an administrator.
1. Go to your install directory.
2. Right-click on League of Legends.exe and select Properties.
3. Go to the Compatibility tab, tick Run this program as an administrator.
4. Repeat steps 1-3 for LeagueClient.exe.
Check if the problem is solved
Method 2. Repair the game files
1. Launch the Riot game launcher.
2. Click the settings menu from the cog icon.
3. Go to the General Tab, click on "Initiate Full Repair".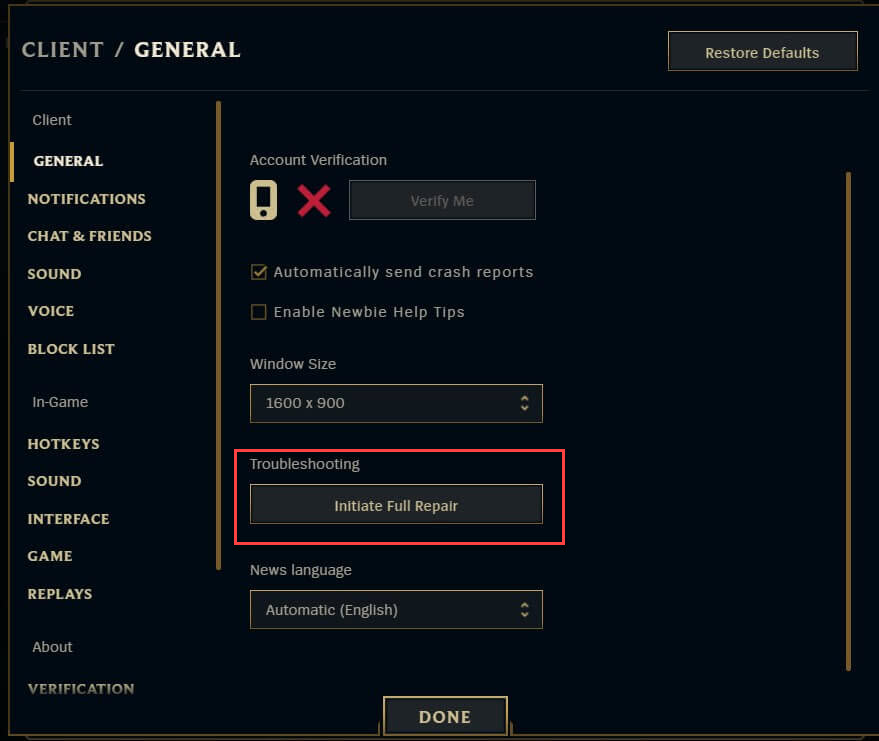 Method 3. Use the Hextech Repair tool
Hextech is the publisher of League of Legends and like many other publishers, it also contains a repair tool which can be used to repair discrepancies in the game or in the client. The repair mechanism will search through all the already installed modules and compare their properties with the master manifest. If any is out of place, they will be fixed.
1. Click here to download the Hextech Repair Tool for Windows 10/8/7.
2. Once downloaded, launch Hextech Repair Tool.
3. Now tick the option Force Repatch and click Start.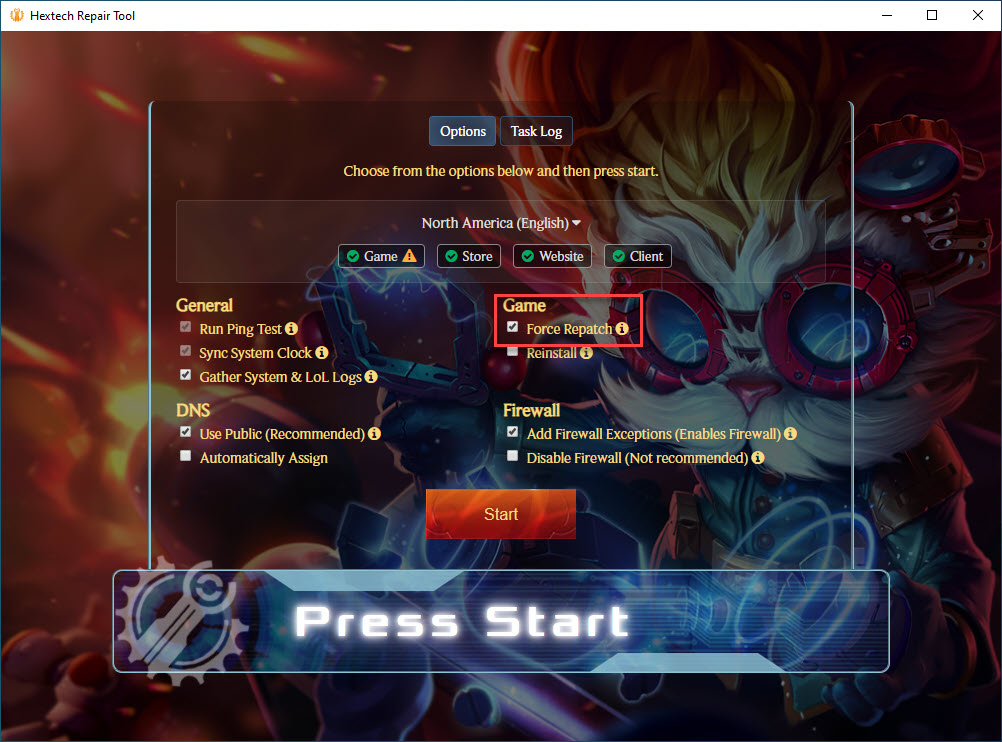 Wait for the process to finish. After the progress is complete, reboot your system and check if the League of Legends error code 004 issue still appears. You can also manipulate Firewall settings and even turn off them temporarily to check if they are the issue.
Method 4. Reinstall League of Legends
A sure fix for LoL error code 004 is reinstalling a fresh game, whilst making sure the initial files are completely deleted. For that purpose, we recommend using a software cleaner.
1. Download and install Your Uninstaller on your computer.
2. Launch Your Uninstaller.
3. Find League of Legends from the list and uninstall it. Follow the wizard.
3. Once you have uninstalled League of Legends, restart your computer.
4. Visit this source to download and install League of Legends on your computer.
If you want to solve League of Legends error 004, then reinstalling the game is a good solution. This is because this error code 004 can be caused by game files that have been corrupted during the patching process.
Hope something helps you.