In this article, we are going to present a popular competitive international game that is very fun to play with your friends, known as League of Legends. This tutorial will show you how to download League of Legends on Windows 10/8/7.
League of Legends (LoL) is a multiplayer online battle arena game developed and published by Riot Games. It is a free-to-play game, supported by micro-transactions. Download League of Legends now and join the tens of millions already competing!!!
See also: How To Fix League of Legends won't launch on Windows 10
How To Download and Install League of Legend on Windows 10/8/7
Step 1. Sign up page to make a new League of Legends account: https://signup.euw.leagueoflegends.com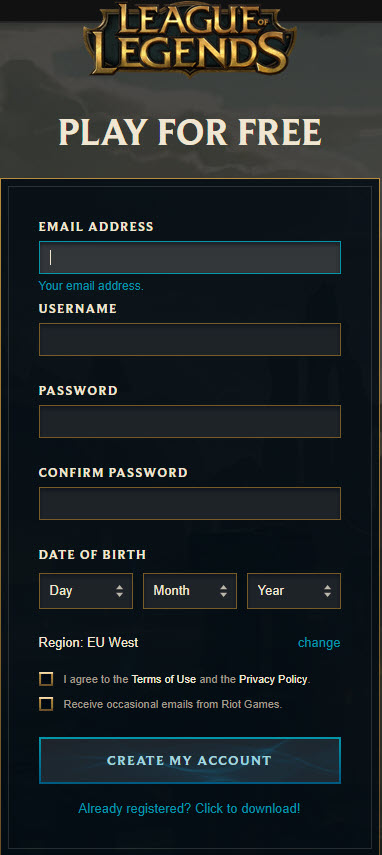 Username.
Password.
Email.
Date of birth.
Step 2. Go to this page, select the language and operating system you prefer. Then click DOWNLOAD THE GAME.
Step 3. Once you have downloaded the game, run the League of Legends installer to continue!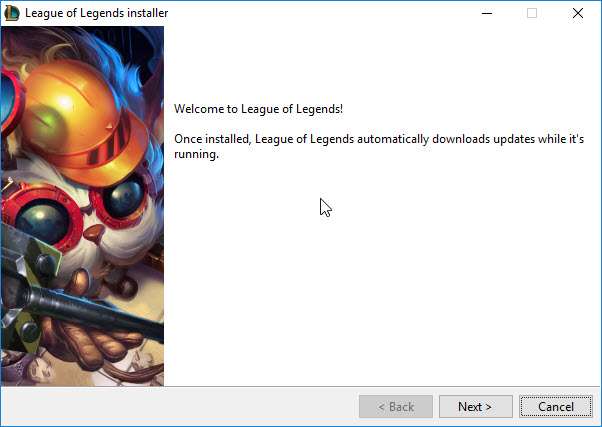 Step 4. Follow the on-screen instructions to install.
If you receive the "This installation package could not be opened" error message when you try to install the LOL installer, this guide will guide you how to fix it.
If you want to install League of Legend on your PC, your PC has recommended requirements:
CPU SPEED: 3 GHz processor
RAM: 2 GB of RAM (4 GB of RAM for Windows Vista and higher).
OS: Windows XP SP3, Windows Vista, Windows 7, Windows 8.1, or Windows 10 with the latest service pack installed.
VIDEO CARD: Nvidia GeForce 8800/AMD Radeon HD 5670 or equivalent video card.
FREE DISK SPACE: 12 GB.
This video shows you how to download League of Legends for free on Windows 10:

That's it. Please let me know if you get any errors or problems while downloading League of Legends!