In this article, learn how to fix the "Unable to connect to NVIDIA, Try again later" error while trying to start GeForce to update your display driver.
Lots of Windows users are experiencing this problem as well. The GeForce Experience gives you the error notification looks like this:
Or
Read more:
How To Fix GeForce Experience Won't Open
Here are the solutions you can try to bypass the problem:
How To Fix Geforce Experience Unable To Connect To NVIDIA In Windows 10/8.1/8/7
Method 1. Upgrade GeForce Experience
If you are using a version of GeForce Experience older than 3.11.x.x on your computer, I highly would recommend you should upgrade it to the latest version.
Step 1. Visit the NVIDIA GeForce Experience official website.
Step 2. Download and install the latest version of GeForce Experience.
Step 3. After installations and reboot computer.
If the issue still remains, go to method 2.
Method 2. Restart NVIDIA Services
If you face the "Unable to connect to Nvidia, Try again later" error message, it may be one of two things. Either the Nvidia servers are experiencing an issue, and you'll have to try connecting again later, or the Nvidia Network Service needs to be restarted by doing the following:
Step 1. Navigate to C:\ProgramData\Nvidia Corporation\NetService and delete the file "NSManagedTasks.xml".
Step 2. Then, open the Windows Task Manager and locate NVNetworkService.exe process and kill it. Go to the Details tab, right-click NVNetworkService.exe and click End Task.
Step 3. Now open Run then type "services.msc" and press Enter.
Step 4. Right click on Nvidia Network Service and start it.
Restart your GeForce Experience and now the "Unable to connect to Nvidia" error should be fixed.
Method 3. Update NVIDIA graphics card driver
You should be able to fix the "Unable to Connect to NVIDIA" problem by updating NVIDIA graphics card driver. To do so, follow these steps below:
Step 1. Visit the NVIDIA Download Drivers page to download the driver.
Note: you need to select the correct Product Type, Product Series, Produce Model and Operating System.
Step 2. Download and install the latest NVIDIA display driver.
Step 3. Follow the on-screen instructions to complete the installation.
Step 4. Restart your computer.
If you don't computer skills to update your graphics driver manually, I would recommend you do it automatically with the Driver Talent tool. Driver Talent will automatically recognize your system and search for the correct drivers for it.
1. Download and install Driver Talent.
2. Launch Driver Talent and click the Scan button. Driver Talent will then scan your PC and check any problem drivers.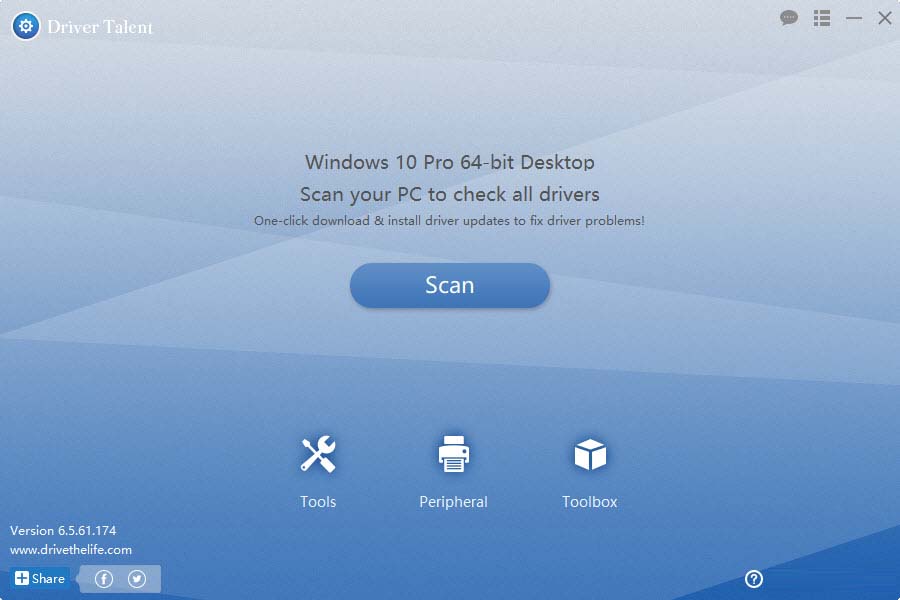 3. Click Update button next to the flagged NVIDIA graphics driver to automatically download and install the correct version of this driver.
Hope something helps you. Please feel free to contact me if you need any further information.