In this article, learn how to fix "There is no email program associated to perform the requested action" error when using the Send to feature in File Explorer's context menu in Windows 10.
If you're running Microsoft Outlook you may have run into this strange error message. Actually, when you right clicked a PDF file/picture in the File Explorer and selected Send To > Mail Recipient, the following error message occurs:
There is no email program associated to perform the requested action. Please install an email program or, if one is already installed, create an association in the Defaults Programs control panel.
Well, in my blog we will show you how to get rid of this error by using Registry Editor:
Read more: Fix: Outlook Error Message "Either there is no default mail client or the current mail client cannot fulfill the messaging request. Please run Microsoft Outlook and set it as the default mail client."
How To Fix "There Is No Email Program Associated To Perform The Requested Action" Error In Windows 10
Step 1. Press Windows Key + R then type regedit in Run dialog box to open Registry Editor. Click OK.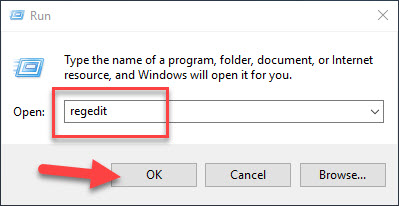 Step 2. In the left pane of Registry Editor, navigate to the following location:
HKEY_LOCAL_MACHINE\SOFTWARE\Clients\Mail
Step 3. Next, in the right pane of this location, if you find the PreFirstRun named DWORD (REG_DWORD) or registry string (REG_SZ) there, simply delete it by right-clicking over it and click Delete.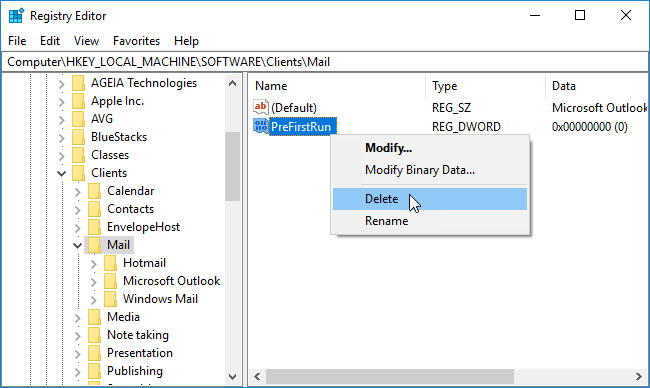 Step 4. Then, came to the left pane of this location and find the Microsoft Outlook subkey to the Mail key. Now delete Microsoft Outlook subkey by right-clicking on it and click Delete. Close the Registry Editor.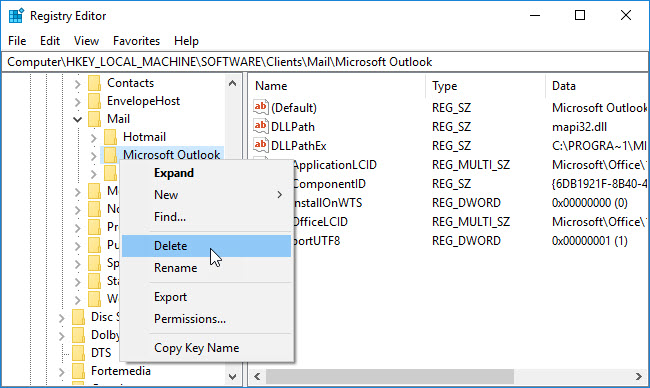 Step 5. Now open Settings app then navigate to System > Default apps. In the right pane of the window, scroll down and locate Email heading. Click on the app name next to it and under Choose an app, opt Mail as the default email client.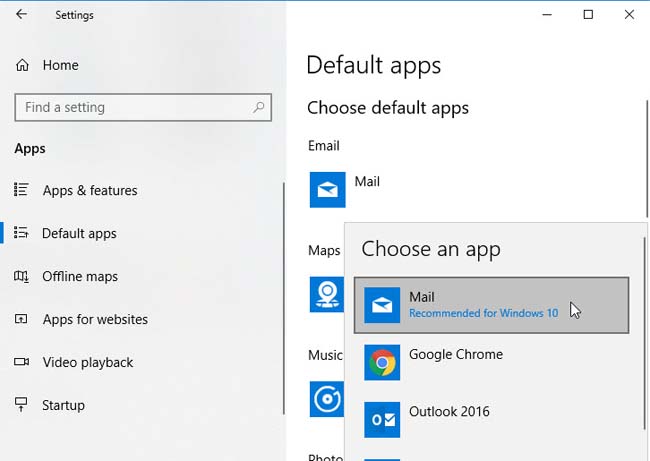 So finally now you can restart your machine to get the issue fixed. After rebooting the system, the error doesn't appear.
Here is the video for illustration of this tutorial:

Hope something helps you.