This post will show you how to use Microsoft PowerToys to show SVG file previews in Windows 11 File Explorer.
This article is for you if you want to preview SVG files on your Windows 11 computer. A Scalable Vector Graphics (SVG) file is just that. It's a two-dimensional vector image format based on XML that supports interactivity and animation. In XML format, it basically defines the graphics. It's worth noting that any element and attribute in an SVG file can be animated. You may not be able to see the file preview when you locate the SVG files on your Windows 11 operating system. You may see the content of these files if you double-click them and open them in a browser. In this article, we'll look at how to show SVG file previews in Windows 11 File Explorer natively.
SVG file preview is enabled by default, so you'll just see the icon of the app that's been assigned to open this file. This condition is depicted in the screenshot below. In this scenario, the default browser, Microsoft Edge, is used to examine each SVG file. If you have a different default browser set to open SVG files, you will instead see its icon.
So, how do you get a preview of an SVG file in Windows 11 File Explorer? The answer is to use Microsoft PowerToys. Microsoft PowerToys is a collection of tools designed to help power users modify and optimize their Windows experience for increased productivity. Microsoft offers it for free and it is available for Windows 11. It will assist you in improving numerous aspects of your Windows 11 system. It contains a File Explorer add-on capability that will allow us to preview SVG files.
Here's how to go about it.
How To Show SVG file preview in Windows 11
1. First, download and install Microsoft PowerToys on your Windows PC.
2. Complete the Microsoft PowerToys installation and run it as an administrator.
3. Go to File Explorer add-ons under PowerToys Settings. For both Preview Pane and Icon Preview, set the Enable SVG (.svg) preview option.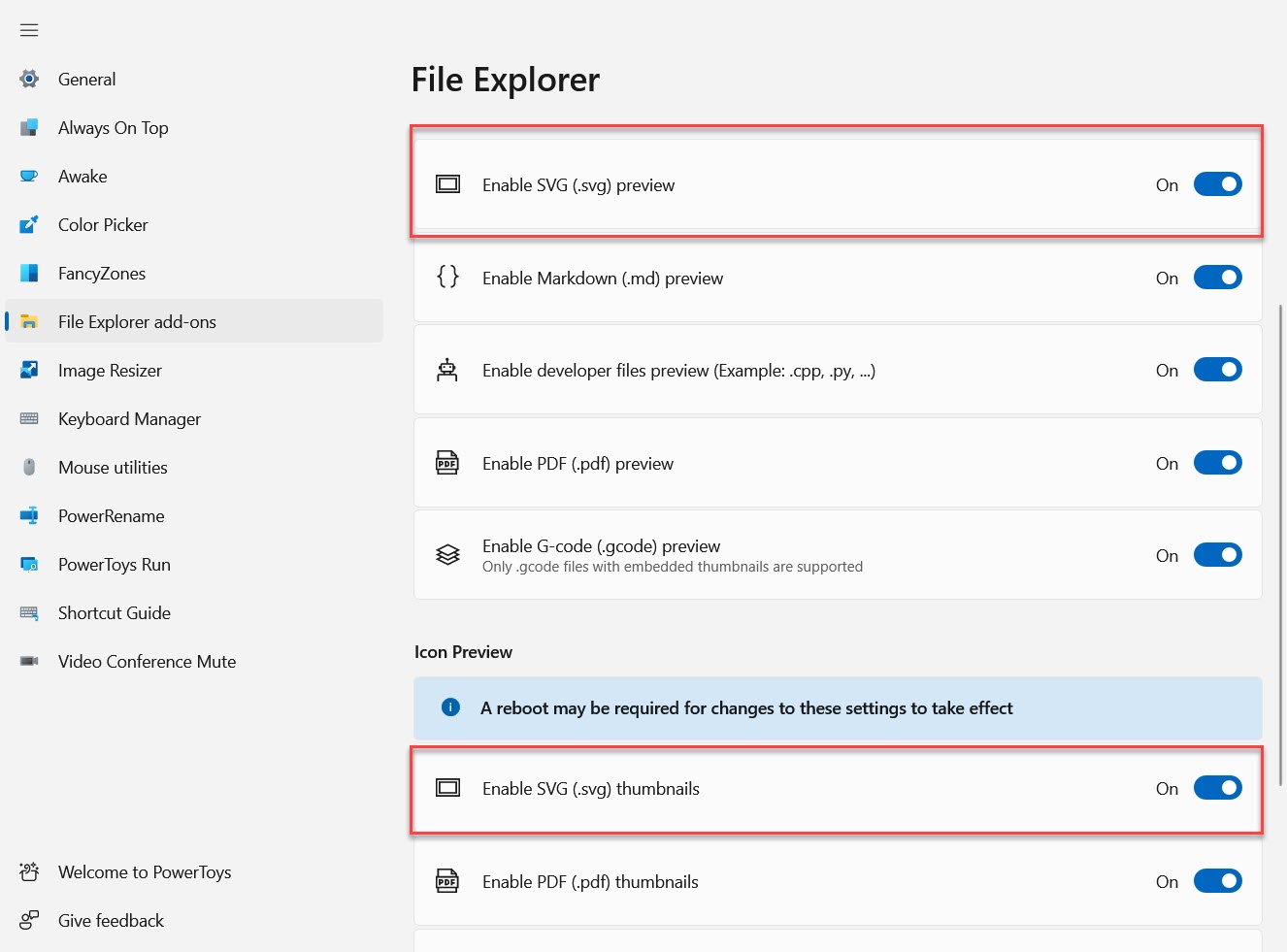 4. To make the modifications take effect, restart your computer.
You should be able to preview SVG files natively in Windows 11 File Explorer after restarting.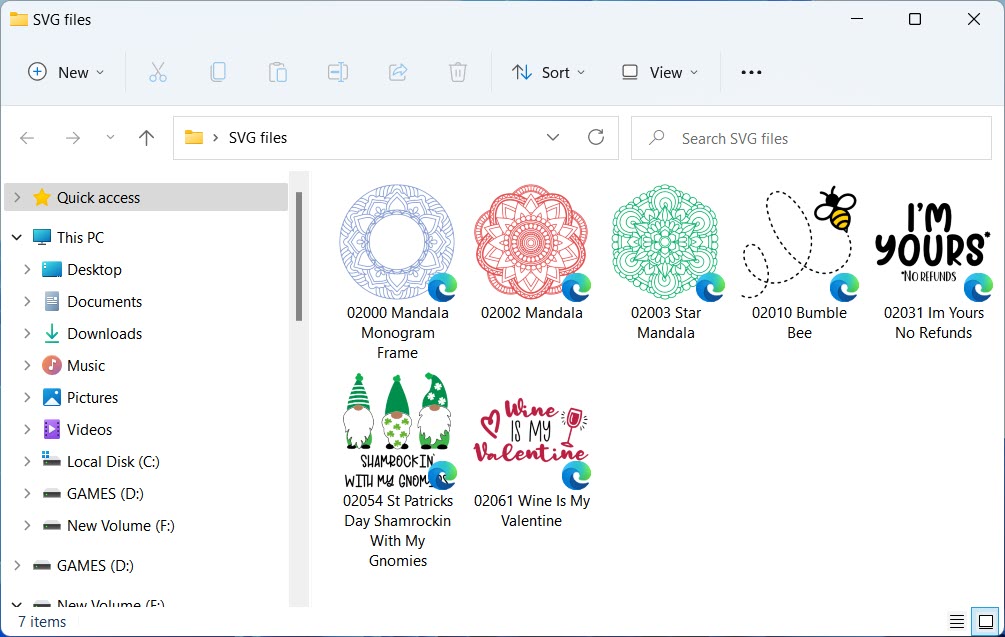 Check this video for more help:

That's it!