In this article, learn how to run IOS or IPadian on any Windows version Windows 10/8/7.
There are no perfect methods to run iOS apps on your Windows PC or Laptop. The best method to play your favorite iPhone apps or iPad apps on your PC and laptop is by using a simulator. The best method we've found is iPadian.
How to Run the Android Emulator? Check out BlueStacks App Player
How To Run iOS Apps On PC or Laptop (Windows 10/8/7)
IPadian
iPadian is the best iOS simulator app for Windows. Feel and touch the new iOS 10 on your PC or laptop with iPadian iOS 10 with many new features are now including App Store, Siri, and iMessage. What's more, you can try TvOS and Watch OS.
Price: Free; $10 for Premium Version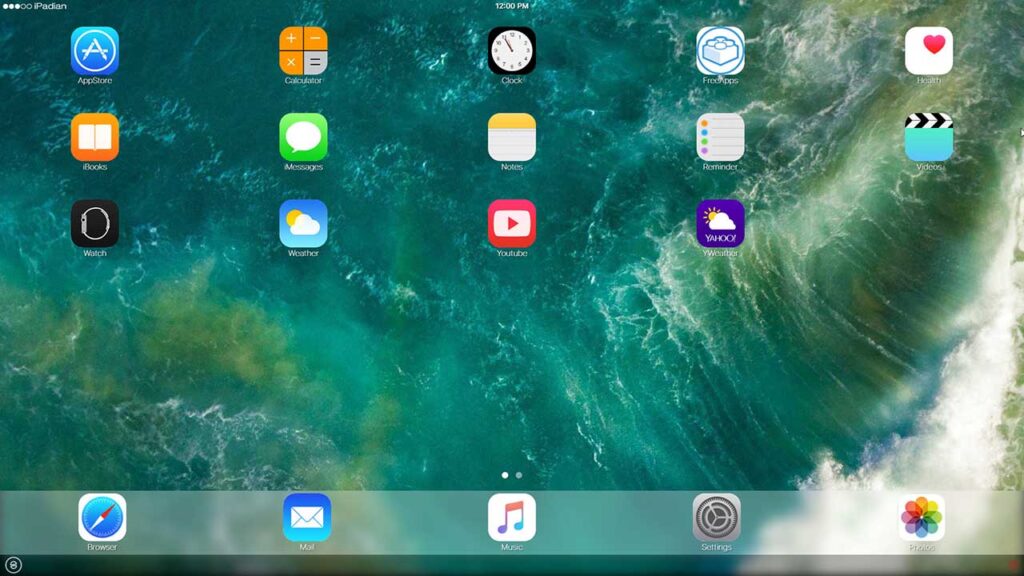 1. First, download iPadian for Windows from this site. It is a full offline setup installer of the tool.
2. Extract the download file, then run iPadian.exe as Administrator.
3. Follow the on-screen directions to complete the installation.
4. Once installed, iPadian will launch.
You'll be taken to a desktop that is a cross between Windows and iOS. Main apps such as YouTube and Facebook are already installed. Go to the App Store to install more apps or games.
Now you can open up and use apps as you would on your iOS device.
In this video we will show how to run IOS 10 or IPadian on Windows Windows 10 PC or Laptop:
Air iPhone Emulator
Another method to run iOS apps and games on Windows 10 is Air Iphone Emulator. It's an Adobe AIR application that mirrors iPhone's GUI in Windows. You need the AIR framework for this application to work. AIR iPhone's sole purpose is to replicate the graphical user interface of the mobile phone. If you would like a one on one experience with a virtual iphone, be sure to try this emulator out.
Here are the steps to to install Air iPhone emulator on Windows 10 PC:
1. To begin, download Air iPhone emulator from this site.
2. Once the download is complete, double-click to open the .exe file and follow the onscreen instructions.
3. After the installation of Air iPhone emulator is complete, run it, open the Apple store and download iOS apps on your PC for free.
That's about it.