In this tutorial, learn how to disable the "Quick Access" shortcuts in Google Drive.
Just now, Google introduced a new feature in Google Drive that makes it easier to quickly access recently-opened or displays recently-edited files at the top of the Google Drive page. However, if users want to remove this feature on the Google Drive web interface, as well as in the Google Drive apps for Android and iPhone, this tutorial is useful for you.
See also: How To Disable Quick access From File Explorer in Windows 10
How to Disable The "Quick Access" Shortcuts in Google Drive
Remove Quick Access from Google Drive Web
1. First, launch your browser.
2. Navigate to drive.google.com to access your Google Drive.
3. Go to the top-right corner of the window, click on the settings gear icon > Click on "Settings".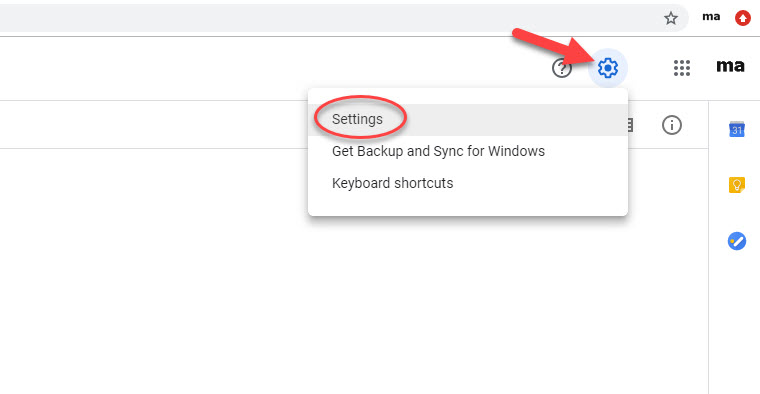 4. Locate the "Suggestions" feature and then uncheck the box next to "Make relevant files handy when you need them in Quick Access."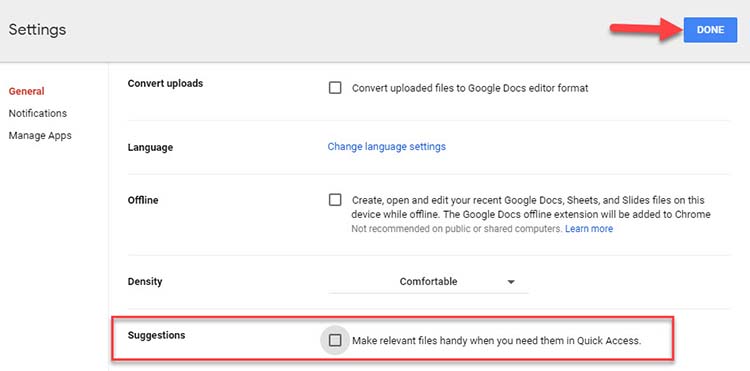 5. Click "Done" at the top of that pop-up window and refresh your browser to see changes. It should be gone.
VIDEO TUTORIAL:

Turning Off Quick Access in Google Drive Mobile App (both Android and iOS)
1. Open up the Google Drive app.
2. Tap on the menu button from the top-left corner of the screen, select "Settings" from lower area.
3. Find "Enable Quick Access" section that says "Get suggestions for time relevant files that you may want to open. Adds a section at the top of My Drive.". Turn it off.
4. Congratulations! You have done disabling this shortcut section on your phone's Drive app.
Hope something helps you.