In this article, we will show you guys how to solve Microsoft Outlook problem slow loading problem or how to troubleshoot performance issues for Outlook.
What's wrong with Microsoft Outlook? Is the loading dataset notice still showing up on your screen for you? Whenever Microsoft adds a bunch of pointless features to their program, I just can't help but like it! I'm baffled as to why a single profile would take so long to load.
If you're going to talk about Microsoft goods, you're going to have to accept that each newer version of Windows and Office is going to slow your machine down even more!
That being the case, if you're working on something in Outlook and "loading dataset" pops up or Outlook just becomes stuck, you'll have to take drastic measures to get things back to normal as quickly as possible.
Here are a few tips to help you optimize & speed up Outlook and get rid of those pesky delays and hangups:
How To Fix Microsoft Outlook Slow Loading issue
Method 1. Disable Useless Outlook Add-ins
To disable all of the default add-ons, you must launch Outlook in Administrative mode (on older versions of Outlook).
To begin, navigate to C:\Programs\Microsoft Office\OfficeXX, right click on the Outlook.exe program and click "Run as Administrator".
Next, once Outlook loads, click Tools from the top menu and then select Trust Center.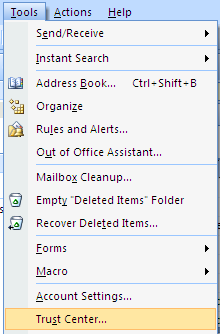 In the most recent versions of Outlook, you go to File, then Options. When you open the Outlook Options dialog, you'll see a list of available add-ins.
In the left-hand menu, select Add-ins and then click on the Go button at the bottom of the window where it says Manage and has a drop down box.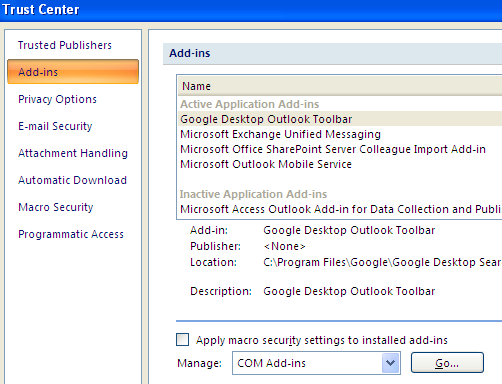 You'll see a list of installed add-ins, and you may uncheck any of them. Except for Windows Indexing, I advise you to uncheck all of the add-ins.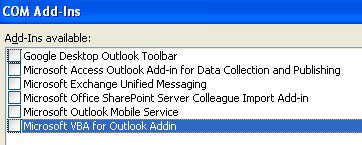 Go ahead and choose Exchange Client Extensions from the drop-down menu. The Exchange add-ins can't be disabled if you're linked to a company network.
My Outlook installation was greatly sped up after making this one tweak. It also reduced the number of times the dataset had to be loaded.
Method 2. Disable RSS feeds in Outlook
There are several RSS feeds pre-configured in Outlook that consume resources owing to synchronization, which is another unpleasant default feature.
Outlook will constantly looking for changes to these sources, resulting in a significant slowdown. Delete the RSS feeds from Outlook if you use another RSS reader, such as Google Reader, for your feeds.
In Outlook, navigate to Tools>Account Settings and then click on RSS Feeds.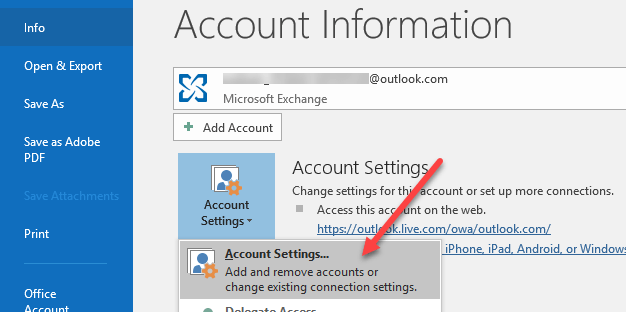 In later versions of Outlook, click on File and then on Account Settings on the Info page to access the account settings.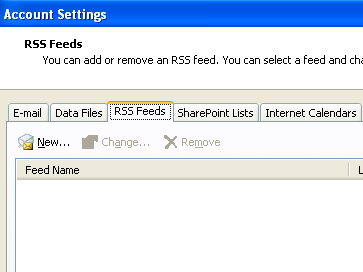 As you can see, I've disabled all of my RSS subscriptions to save CPU power. Remove each RSS feed by clicking on the "Remove" button next to it.
3. Compact your Outlook.pst Personal Folder
Another way to make Outlook run faster is to reduce the size of your email folders. Emails with huge attachments should be deleted or archived if the file is more than 1GB in size.
In previous versions of Outlook, go to File, then Data File Management. If you're using an older version of Outlook, you'll need to select File, then Account Settings.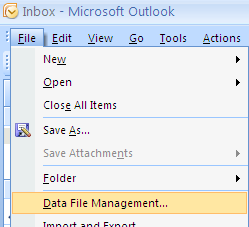 Go to the Data Files tab and then double-click on the data file that you want to compact.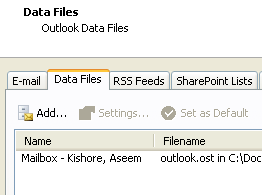 Method 4. Run Mailbox Tools
There are a number of useful features built into the latest versions of Outlook that may help you keep your primary PST file in check. Just go to the File menu and then to the Tools menu.
In this section, you'll notice three options: Mailbox Cleanup, Empty Deleted Items Folder, and Clean Up Old Items. You may archive emails, clear the deleted items folder, and seek for the biggest emails in your Outlook data file using the many options included in Mailbox cleansing.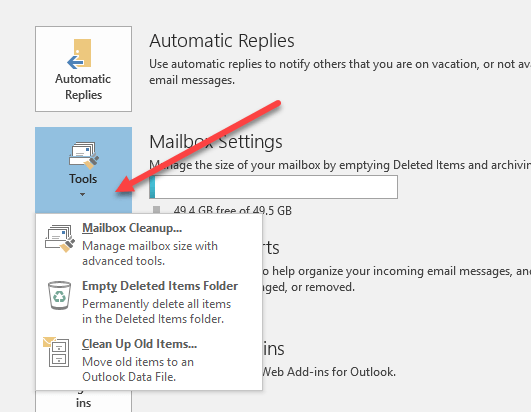 Most importantly, the AutoArchive function will move all of the older emails to a separate PST file, which will make things operate much more smoothly. In most cases, Outlook will operate slowly when you have hundreds or thousands of emails spread over many folders.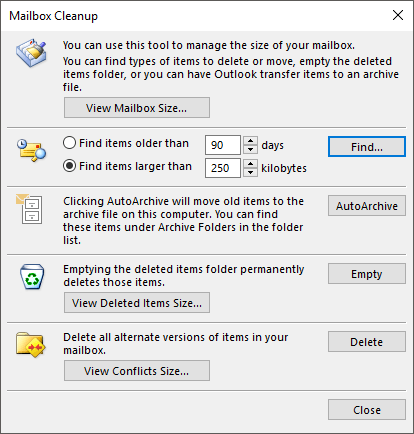 Method 5. Use Cached Exchange Mode
When using a Microsoft Exchange-connected account, make sure Cached Exchange Mode is turned on. To do that, click on File, then Account Settings and then clicking on the Change button for the account listed on the Email tab.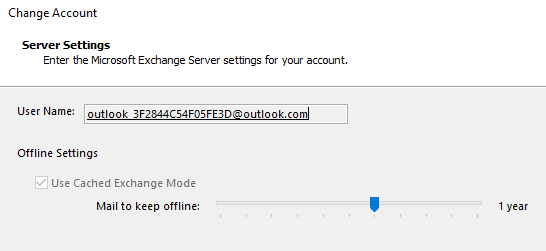 Because the most recent emails will be kept offline, everything will load more quickly when you go to check your emails. Changing the time frame allows you to download additional emails if desired.
In this video, we are gonna show you how to fix Outlook not working/opening in Windows 11:

At this point, those are the only techniques I've come up with! Please leave a comment if you know of any additional ways to improve Outlook's speed! Please check out my previous post if you're experiencing difficulties starting Outlook. Enjoy!