This is a tutorial to solve the following error: "Cannot Start Microsoft Outlook. The set of Folders cannot be opened. The attempt to log on to Microsoft Exchange has failed".
As soon as you open Outlook, you're likely to get this notification. We've included a collection of easy-to-follow options in this article to assist you in troubleshooting the issue.
How to Fix "The Set of Folders Cannot Be Opened" Error in Outlook
Method 1. Run outlook in safe mode
Press Windows + R keys to open Run window. Then type in Outlook.exe /safe, and click OK.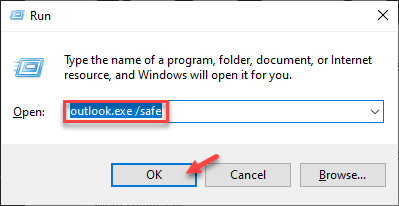 If the problem is resolved in Safe Mode, the most probable culprit is one of your add-ins. Disable your add-ons in the following step.
Method 2. Disable Your Add-Ins
1. Open Outlook.
2. Click File and select Options.
3. Next, click on Add-ins and select on Manage. Click the Go button.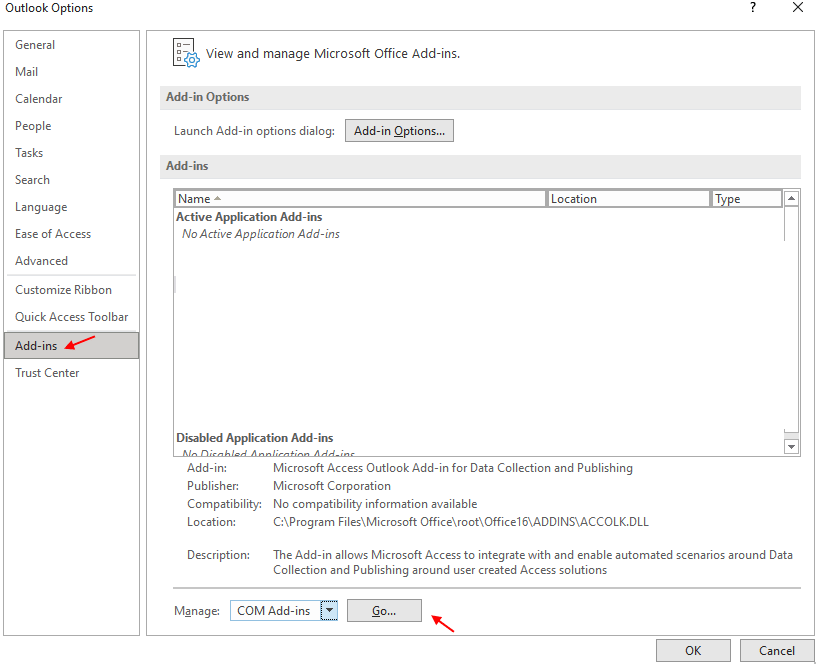 4. Select the add-ins you wish to disable and save your settings.
Remember to keep your Outlook version up to date. To do that, click File, then Office Account, and then Office Update. Go to the Update Options menu and select Update now to perform an email client update.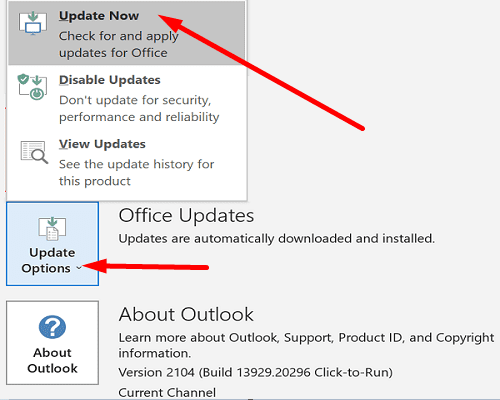 Method 3. Recreate Your Email Profile
1. Press Windows Key + R then type regedit and press OK to open the Registry Editor.
2. Then, go to the following path:
Computer\HKEY_CURRENT_USER\SOFTWARE\Microsoft\Office\16.0\Outlook\Profiles
3. Go ahead and remove all of the profiles directories.
Note: Depending on the version of Office you have, you may have to go to
Computer\HKEY_CURRENT_USER\SOFTWARE\Microsoft\Office\15
4. Relaunch Outlook and make a new email profile.
5. Click File, and select Account Settings, and click on Manage Profiles.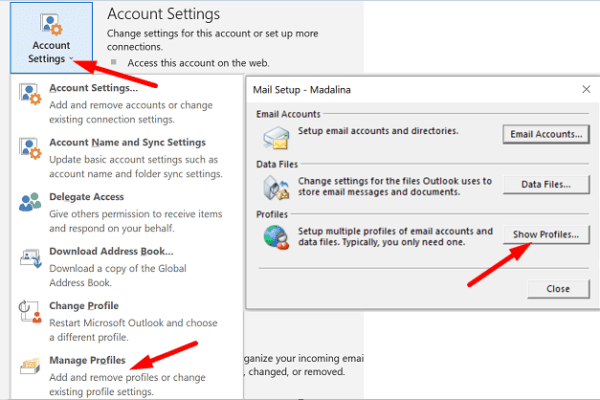 6. Next click Show Profiles and click the Add button.
7. Add all the relevant information to your profile name and save it.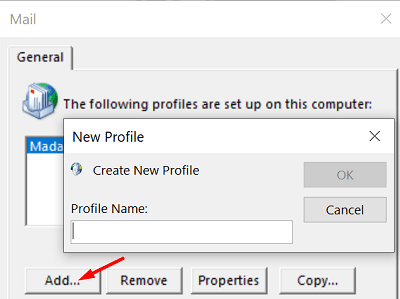 It's also possible to create a new profile without ever using the Registry Editor, if you choose.
If Outlook isn't letting you create a new profile, go to Control Panel > Mail > Show Profiles > Add.
Method 4. Repair Office
1. Open Control Panel and select Programs.
2. Click on Programs and Features.
3. Find your Office package, right click on it and select the Change button. Then launch the Quick Repair tool.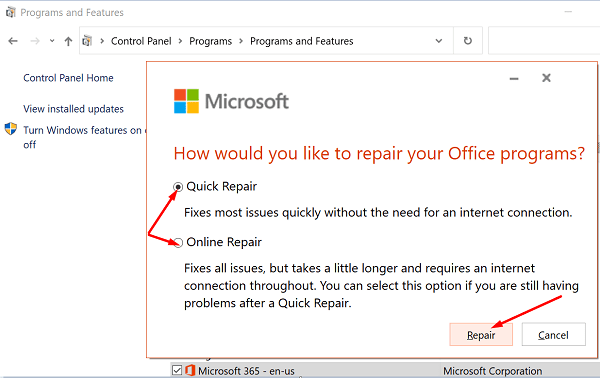 4. If the problem persists and you are still unable to use Outlook, try the Online Repair tool.
Method 5. Repair Outlook
1. Open Settings and select Apps.
2. Next click on Apps and Features and select Outlook from the drop-down menu (or Outlook Desktop Integration).
3. Click on Advanced options and click the Repair option.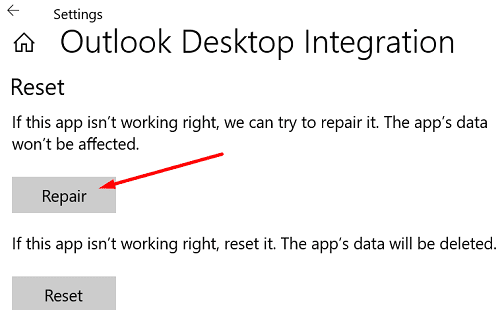 It's also possible to directly fix the Outlook data file (.pst).
1. Close Outlook and go to Outlook 2016/2019: C:\Program Files (x86)\Microsoft Office\root\Office16 or Outlook 2013: C:\Program Files (x86)\Microsoft Office\Office15 (depending on your Office version).
2. Find SCANPST.EXE and run it.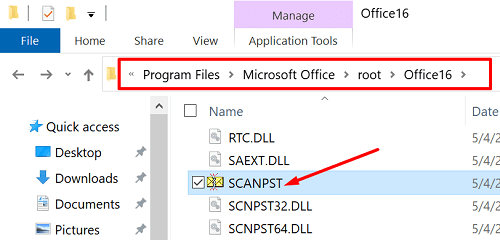 3. In Outlook, go to File > Open and pick the Outlook data file (.pst).
4. Click the Start menu and then select the Repair option.
Method 6. Run Microsoft's Support and Recovery Assistant
You may also use a third-party program to fix Outlook. There are a variety of difficulties that the Microsoft Support and Recovery Assistant can swiftly identify and fix in Word, Excel, and Outlook. To fix Outlook, download and install the tool from Microsoft, then follow the on-screen instructions.
Method 7. Reduce Outlook Data Size
An extremely long period is required to open a large postal box. As a result, they may potentially cause loading issues. To see whether the problem still occurs, try decreasing the size of your mailbox and of the Outlook data files you use.
1. Open Outlook.
2. Click on File > Tools, and select on Mailbox Cleanup.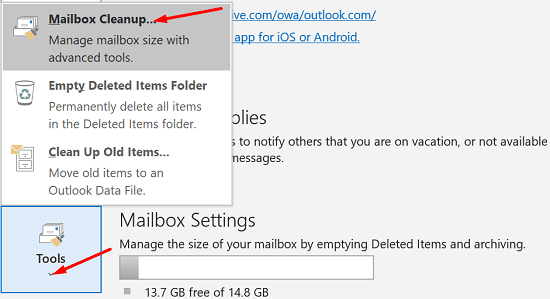 3. Select the items you wish to get rid of and then click "Confirm".
4. If you want to save space, delete all of the files that have been deleted from the data file.
5. In order to access this information, click on File, then Account Settings.
6. You can condense a file by selecting it in the Data Files section of the toolbar.
7. Go to the Settings menu and select Compact Now.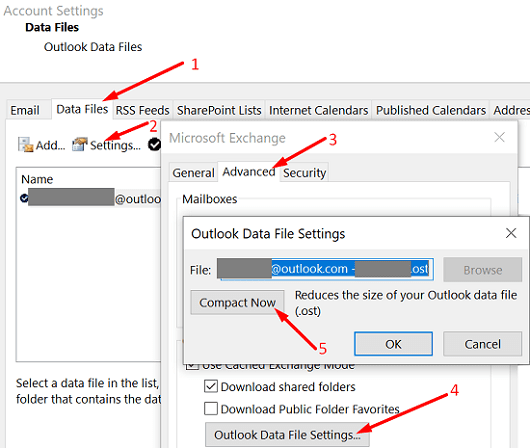 You need to go to Settings > Advanced > Outlook Data File Settings for Exchange and Outlook.com users to change how their data files are set up.
Method 8. Reinstall Outlook
If you're using the standalone desktop application, remove it and restart your computer. Then reinstall Outlook on your computer (the 64-bit version). Go to the Control Panel and select Uninstall a program if the issue continues to occur. Then restart your computer and reinstall Office after uninstalling the Office package. Take a look at the findings.
Check this video for more help:

Conclusion
Microsoft Outlook may fail to begin on occasion, displaying the error message "The set of folders cannot be opened." To resolve the issue, start Outlook in Safe Mode and disable all of your add-ins. Reinstall the email client after repairing Office and Outlook, creating a new user profile, and reinstalling Office. Which of these strategies proved to be the most effective for you? Please share your thoughts in the comments section below