If you are using a Windows 10 desktop or laptop with a dedicated webcam and you receive the following error "We can't find your camera", here's how to fix.
In most of the cases, the cause of this issue is the cause might be your camera, antivirus software that's blocking the webcam, or the problematic camera drivers.
The full error message reads like this:
We can't find your camera. Check to make sure that it's connected and installed properly, that it isn't being blocked by anti-virus software, and that your camera drivers are up to date. If you need it, here's the error code: 0xA00F4244 (nocamerasareattached).
See more: How to Fix Error Code 0xA00F4288 in Windows 10
How To Fix Camera error code 0xa00f4244 nocamerasareattached
Method 1. Make sure the camera app is turned on
1. Click on Start menu and select Settings.
2. Select Privacy.
3. In left pane, click Camera. If it is off, turn it on.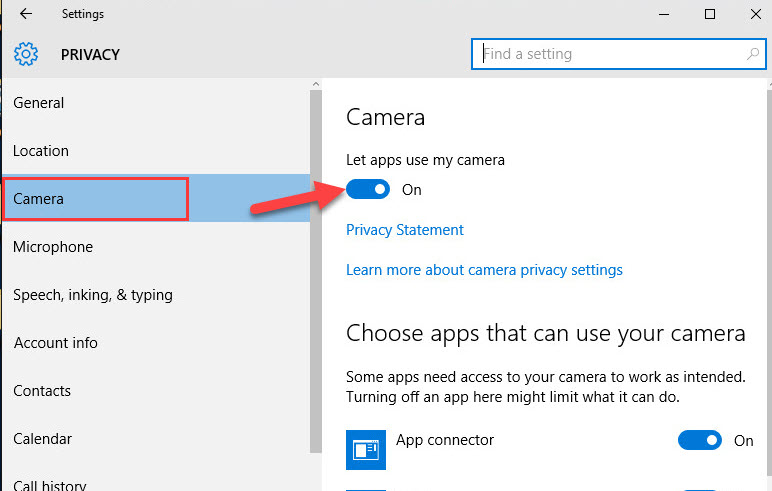 Method 2. Run the Store Apps Troubleshooter
1. Open the Settings app.
2. Select Update & security.
3. In the left pane, click Troubleshoot > Store Apps.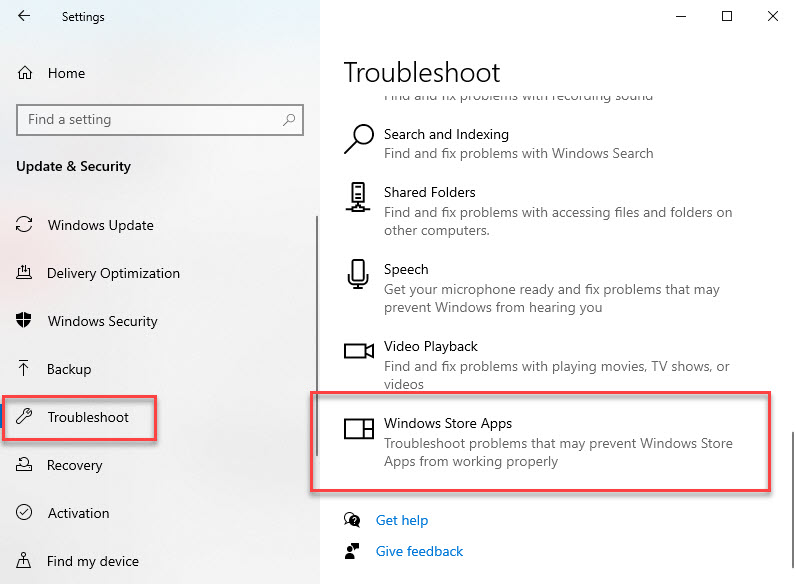 4. Select on the Run the troubleshooter button.
After running the troubleshooter, check the camera again.
Method 3. Tweak registry
1. Click Start, type "Run" and select Run. In the Run box, type "regedit" and click OK.
2. Go to the following path:
For 32 bit system:
Computer\HKEY_LOCAL_MACHINE\SOFTWARE\Microsoft\Windows Media Foundation
For 64-bit system:
Computer\HKEY_LOCAL_MACHINE\SOFTWARE\WOW6432Node\Microsoft\Windows Media Foundation\Platform
3. Right-click in the right window and select New > DWORD (32) Value. Name this value EnableFrameServerMode and set its value to 0.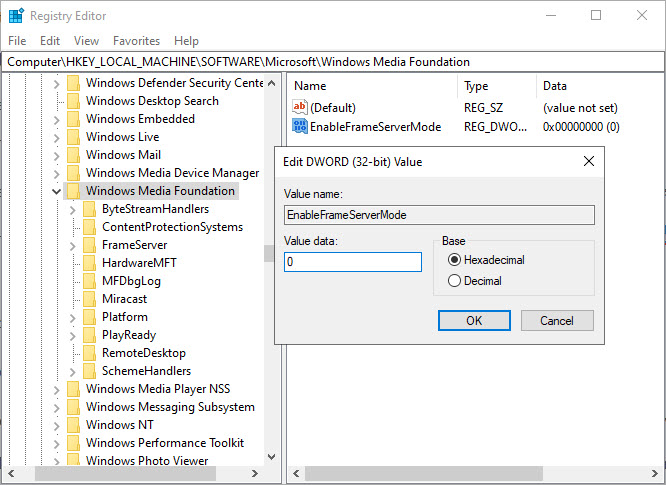 4. Restart your PC and check if the error 0xa00f4244 is still present in the Camera app.
Method 4. Uninstall the webcam driver and reinstall it
If you receive any issue during the driver updating, you might need to uninstall the webcam driver and then reinstall it. Follow these steps:
1. Open Device Manager. To do that, right-click the Start button, then select Device Manager.
2. Right-click on your camera and select Properties.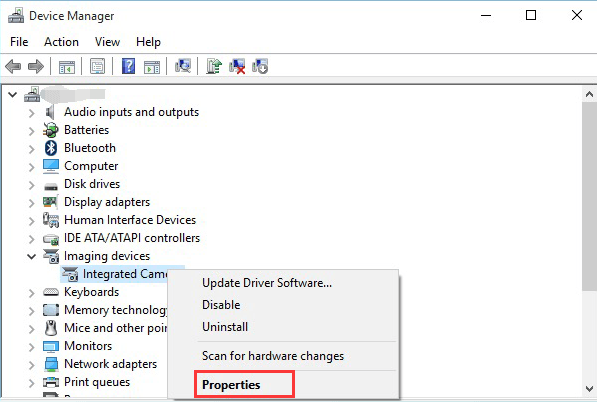 3. Switch to Driver tab, click on Uninstall Device button.
4. Reboot your system and then go to Device Manager again and click on Action > Scan for hardware changes.
Method 5. Update the webcam driver
If you have already installed your webcam driver but still face this issue, maybe it is time to update the camera drivers. Follow these steps:
1. Open Device Manager.
2. Find the camera device next. Right-click on that driver and select on Update driver option.
3. Click on Search automatically for updated driver software option.
Once you complete the steps, Device Manager will download and install the package automatically.
If you don't have computer skills to update the webcam driver manually, you can do it automatically with Driver Easy. Driver Easy will then analyze your computer and identify the outdated drivers and missing drivers then give you a list of new drivers.
In this video, we are gonna show you how to fix HP laptop camera error code 0xA00F4244:

Hope something helps you.