In this article, learn how to download and install Valorant on Windows PC or Laptop.
Valorant is a free-to-play multiplayer first-person shooter developed and published by Riot Games, for Microsoft Windows. The game was announced under the codename Project A in October 2019, and was released on June 2, 2020. With floods of players eager to get into their first game, here's everything you need to know to get Valorant on your PC.
VALORANT is your global competitive stage. It's a 5v5 tac-shooter matchup to plant or defuse the Spike in a one-life-per-round, first to 13 series. More than guns and bullets, you'll choose an Agent armed with adaptive, swift, and lethal abilities that create opportunities to let your gunplay shine.
How To Download and Install Valorant on PC (Windows 10/8/7)
1. Visit the Valorant website and log in Valorant with your Riot ID – If you don't have an account, create a new account.
2. Download Valorant for Windows 10/8/7 here.
3. Once the file is downloaded, navigate to the folder that contains the "Install_Valorant.exe" file and then run the file to install Valorant (7.3 GB).
Note: You can also change the install path by clicking "Advanced Options" and altering the installation location.
4. After the installation of Valorant is complete, restart your Windows PC.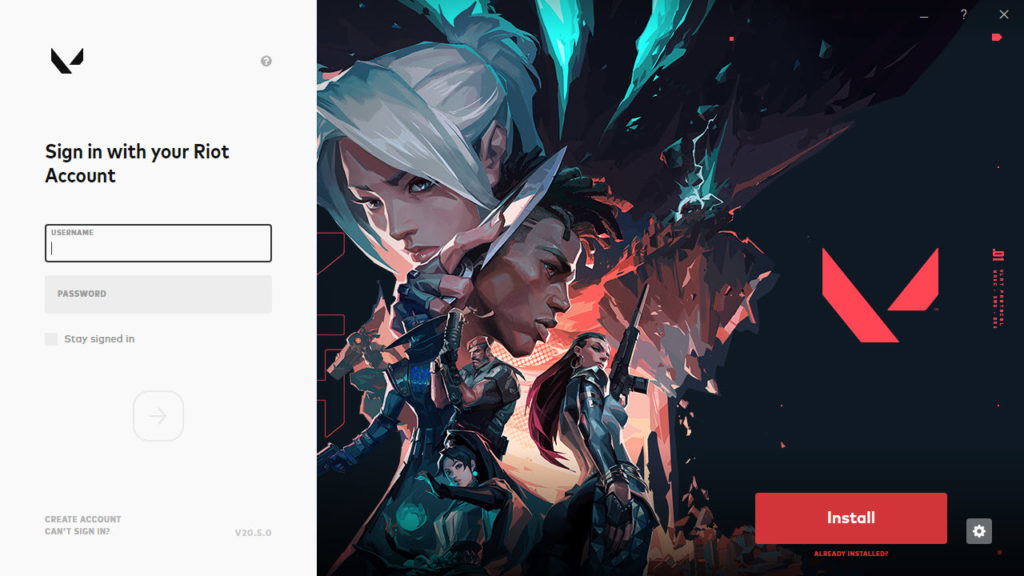 After restarting your computer, you'll be able to launch the game client.
You may also like: How to Fix Valorant Couldn't Start or Not Working
In this video, we will show you how to play Valorant on Windows 10 PC

Here are the VALORANT System Requirements (Minimum)
OS: Windows 10, Windows 8/8.1, Windows 7
Processor: Intel Core 2 Duo E8400 3.0GHz / AMD Phenom 8750 Triple-Core
Graphics: AMD Intel HD Graphics 3000 Desktop or NVIDIA GeForce 6800 GT
VRAM: 1000MB
System Memory: 4 GB RAM
Storage: 7.6 GB Hard drive space
DirectX 9 Compatible Graphics Card
That's about it.
See more: