Keeping your Windows 10 computer clean is necessary if you want your computer is always at its best. This good habit should be implemented by every computer user in the world, not only by those that have the latest Windows. Regardless of the device itself, be it a workstation, a personal computer, or a mobile phone, regardless of the fact that users only use their devices occasionally, and even further; they all need to be cleaned.
In this article, we are talking here about cleaning your Windows 10 computer at a software level (although, keeping the hardware clean is also important) and what this means is uninstalling unused programs, deleting temp files, or cleaning registry entries to free space.
There are a few of apps that helps you to do this, but when it comes to Windows 10 computers, few of them are better than CCleaner. CCleaner is an easy-to-use tool and the best choice for beginners or non-tech-savvy users.
How To Clean your Windows 10 PC with CCleaner
CCleaner is a great program, but sometimes certain problems with it can happen. In this post, we're going to cover the following issues:
CCleaner Windows 10 won't boot: In some instances CCleaner might cause certain issues with your Windows 10 computer. Many users complained that Windows 10 won't boot after running CCleaner.
CCleaner won't start, open, install Windows 10: Some users reported that CCleaner won't open and launch on their Windows 10 computer. In some cases users weren't able to install CCleaner at all.
CCleaner not working on Windows 10: Several users reported that CCleaner isn't working on their PC properly. You can easily fix this problem by reinstalling the application.
CCleaner hangs or not running in Windows 10: Sometimes CCleaner hangs up and freezes PC. In some serious cases users weren't able to run CCleaner at all.
CCleaner slow in Windows 10: CCleaner can become slow on Windows 10. You can easily fix it simply by reinstalling the app.
CCleaner uninstall Windows 10 apps: CCleaner comes with a great feature that allows you to delete Universal apps.
CCleaner is a small, effective utility that is used by thousands of users to makes your computer run faster and get rid of useless junk files that are left all over the place.
Read more: 10 Best Registry Cleaner Tools For Windows 10
As for CCleaner, it keep your computer in shape, as it deletes multiple files that would have otherwise slowed search results and occupied a lot of RAM and it also brings users more space on their hard drives.
Keeping your hard drive clean is mandatory, but you shouldn't neglect the heath of your hard drive.
You may also like: Best hard disk health check software for PC
At first, you might think that it can't free up that much space, after all, the temp files and other small documents and registry entries don't occupy that much, but keep in mind that they pile up after some time, and they might end up occupying a space of a few GB, which is not at all negligible.
CCleaner is a pretty simple tool, having an Easy-to-Use Interface that can be followed by anyone with no effort. As a Windows 10 cleaner, it cannot miss from your computer and make sure that your computer runs smoothly by running it on a tight schedule.
The first part of the app is the actual Windows 10 cleaner which scans all your applications and Temp folders. If you wish to make your computer run faster, all you have to do is press the Analyze button and it will start looking for the files that are no longer needed. After the analysis is finish, you can run CCleaner and it will remove them.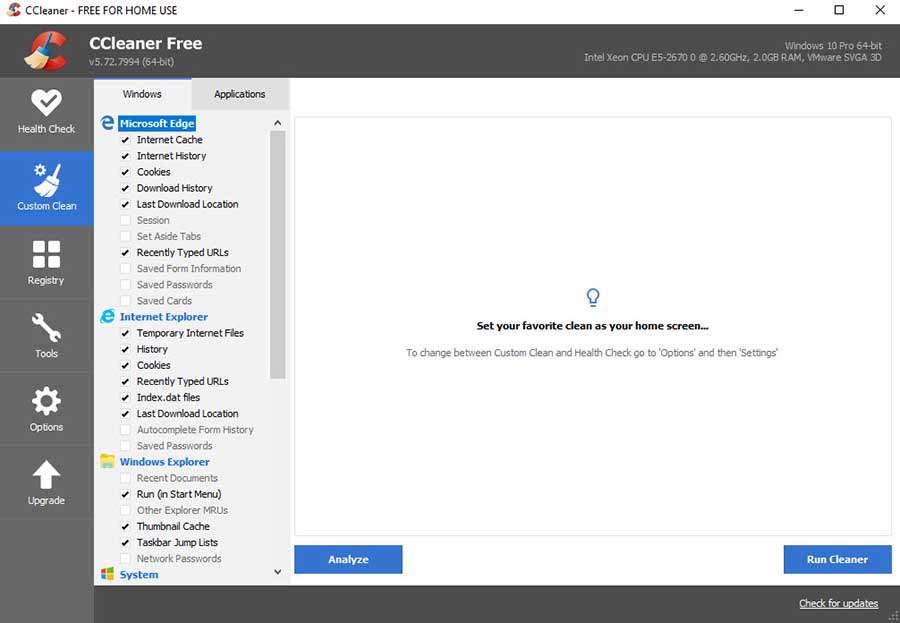 The next part of the program is the Registry Cleaner which removes entries for non-existent applications, and it'll also fix invalid or corrupted entries i.e. it will repair your registry. Keep in mind that every program you install on your computer creates a number of registry entries and once you've uninstalled the app, these remain on your computer, and over time, it impacts the performance of your Windows 10 computer. Running CCleaner to clean your Windows 10 registry is a simple method to make your computer run faster.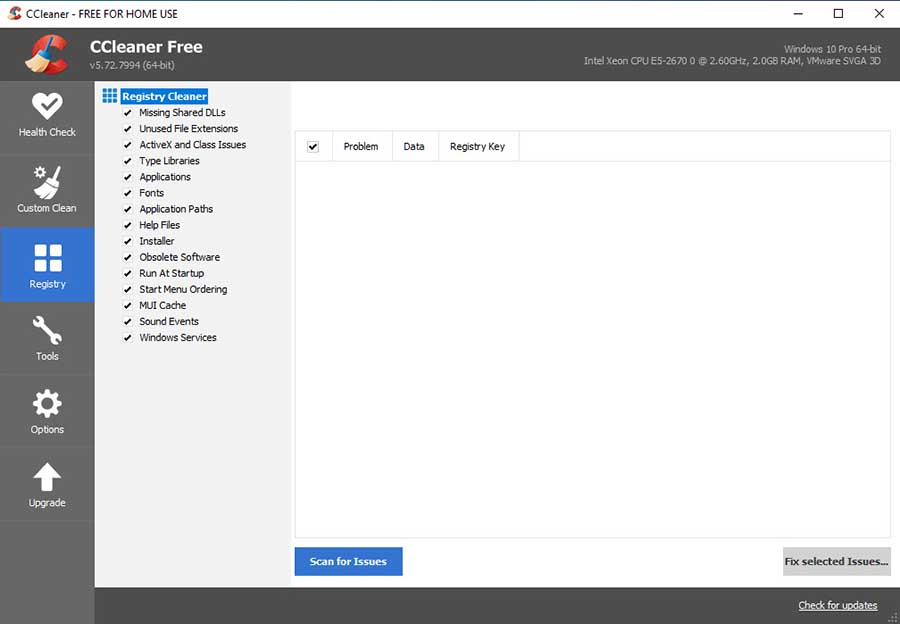 Next, go to the Tools section, you have at your disposal a number of helpful features, such as a program uninstaller, which is similar to the default Windows 10 uninstaller, startup manager which allows you to choose what services start with Windows 10.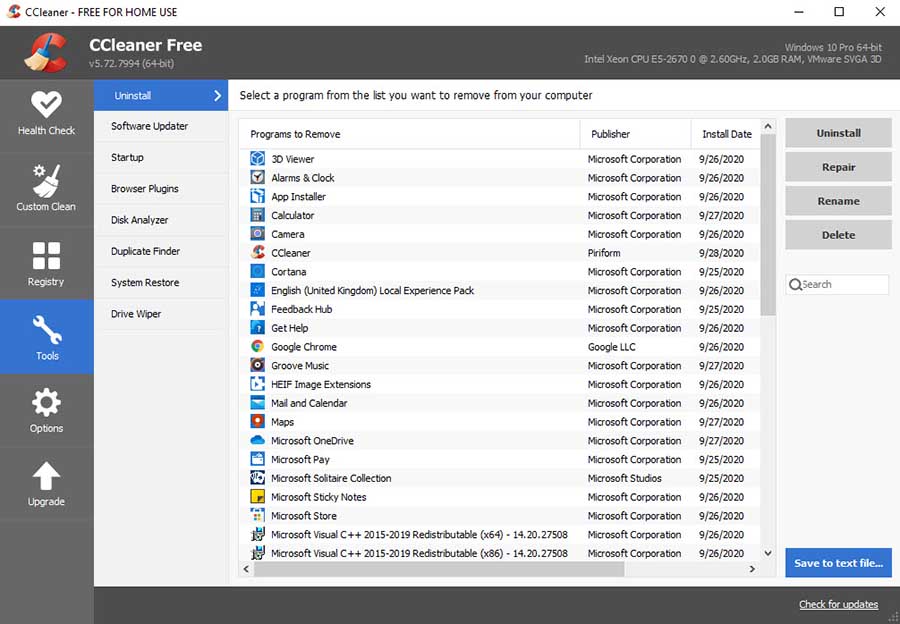 See also: 15 Best Software Uninstaller For Windows 10
Additional features include a drive wiper that allows you to scan and clean free space or completely wipe a drive, system restore function that allows you to restore to a previous point, and file search, which is basically a search box like the default system search.
Read also: 10 best hard drive eraser software for Windows 10
As you can see, CCleaner for Windows 10 brings users a host of features that allows them to keep their computers clean and running smooth.
However, we suggest you do 2 or even 3 passes when you clean your Windows 10 computer, since some files might not be picked up the first time around.
CCleaner is an awesome tool and it is also free. Thus, we advise that you use CCleaner on your Windows 10 computers.
Download CCleaner For Windows 10