MAS (Microsoft Activation Scripts) is a collection of scripts for using the HWID / KMS38 / Online KMS activation mechanism to activate all Microsoft Windows versions (including Windows 11) and Office programs. This script is also compatible with Windows 11. This fantastic set of scripts is supplied by massgravel and is open source, so you may quickly activate Windows 11, 10, 7 for free. In previous articles, I described how to activate Windows and Microsoft Office programs using HWIDGen and KMSPico, however, MAS is the simplest option with fewer antivirus detection and user-friendliness.
How to use MAS to activate Windows 11/10
Download the MAS_1.4_Password_1234.7z file from the download area at the bottom of this page. However, as new versions are released, the file name may change; always get the most recent version from the download link. As you can see, the password is 1234 in both the file name and the GitHub download page below the changelog.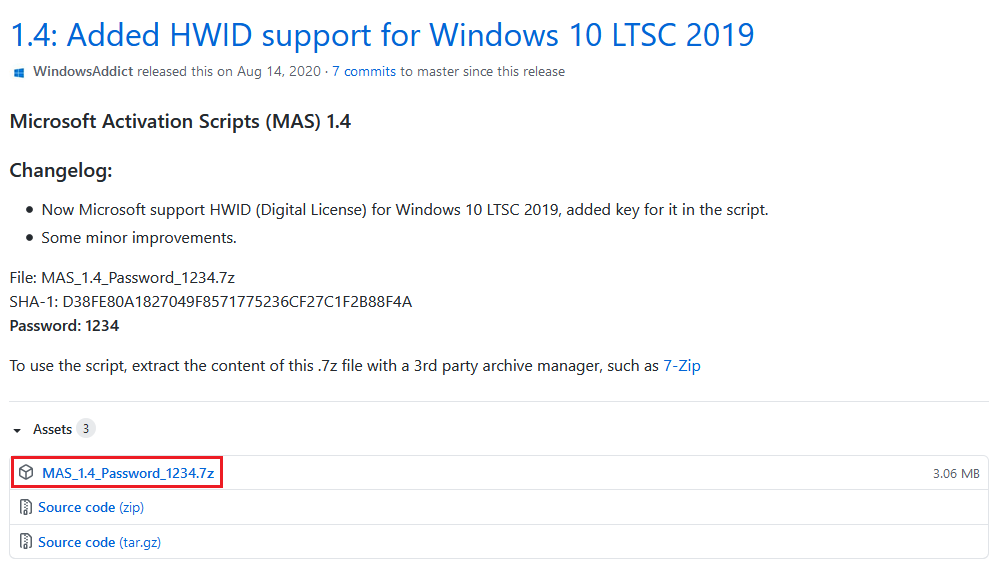 You must now extract the files contained within this bundle. If your Windows computer does not have an archive manager installed, you may need to download and install WinRAR or 7-Zip. Windows' default archive manager does not handle the .7z file format, nor does it support encrypted files. Personally, I don't use Windows for a variety of reasons, but it is sometimes necessary.
Within MAS, you will now have two folders: one for All-In-One-Version and another for Separate-File-Version. The difference is that the scripts for different activation methods are offered individually in the second folder, allowing you to choose which script you need to run. However, you are asked which script you want to run in the first script. So, in essence, both are the same, and the script in the first folder can be used.
All of the scripts are contained in a .cmd file in the subdirectory All-In-One-Version. When you double-click the script to launch it, you'll be asked what you want to do next.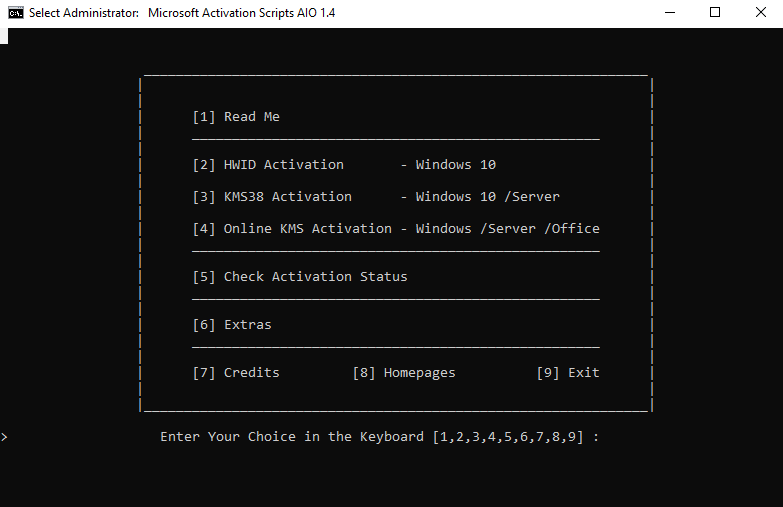 HWID Activation is a digital license activation method for Windows that gives lifetime activation. KMS38 has the ability to activate Windows and Server till the year 2038. If HWID Activation fails or does not function, you should try KMS38. The final option is Online KMS Activation, which can temporarily activate Windows, Server, and Office (180 days). It will thereafter expire. However, you can use MAS to establish an auto-renewal process that will run indefinitely. Furthermore, because HWID employs hardware ID, it survives disk format and re-installation of Windows, but KMS does not, and you must re-activate KMS.

In this video, we are gonna show you how to activate all Microsoft Windows & Office using Microsoft Activation Scripts:

Download links:
https://github.com/massgravel/Microsoft-Activation-Scripts/releases
Source – https://github.com/massgravel/Microsoft-Activation-Scripts