In this article, learn how to download and install Genymotion on PC (Windows 10/8/7).
Let me explain first what is Genymotion?
Genymotion is an easy-to-use Android emulator that lets you test apps on a variety of virtual devices with different versions of Android. The emulator is compatible with Android SDK and Android Studio. Moreover, it works on Linux and macOS.
Since Genymotion is inclined towards developers, it is equipped with lots of developer-friendly features. And it might not be the right choice for people looking for Android gaming experience.
Price: Trail/Premium $136 per year.
You may also like: Top 5 Android Emulators For Windows 10
Why use Genymotion?
– Supports Android Studio
– Runs on Linux and MacOs
– Run versions from Android 4.1 to 8.0
Download Genymotion for Windows 10/8/7 click here.
How To Download and Install Genymotion on PC (Windows 10/8/7)
Notes: Genymotion relies on the virtualization engine VirtualBox. It is impossible to use Microsoft Hyper-V and Oracle VM VirtualBox at the same time. In order to use Genymotion, you must disable Hyper-V when booting your Windows PC.
1. Visit this website: https://www.genymotion.com/
2. Click on "Create an account" and fill the required details.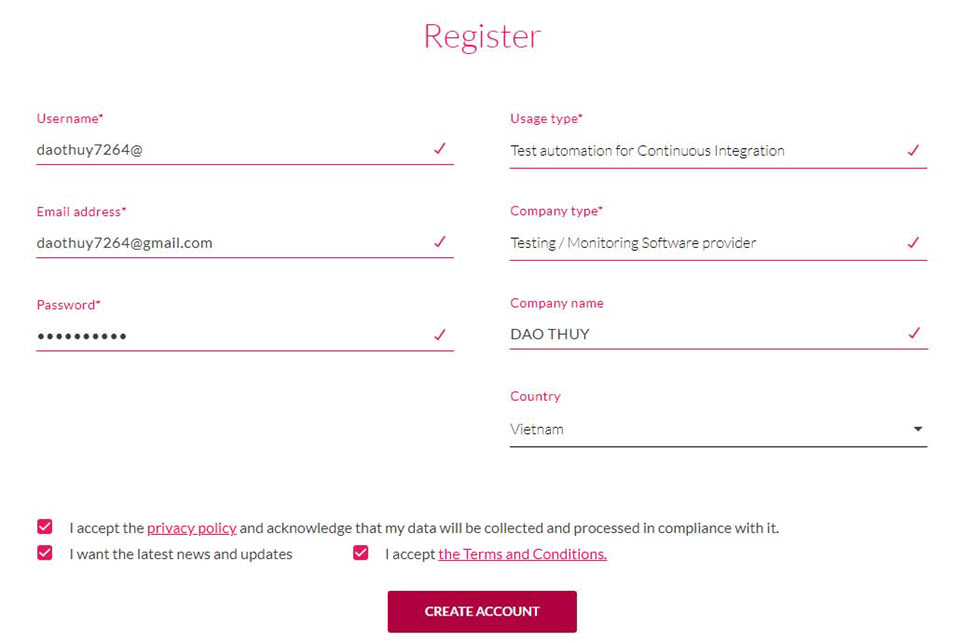 3. After Logging in, download Genymotion for Windows 32 bit or 64 bit from the link given below: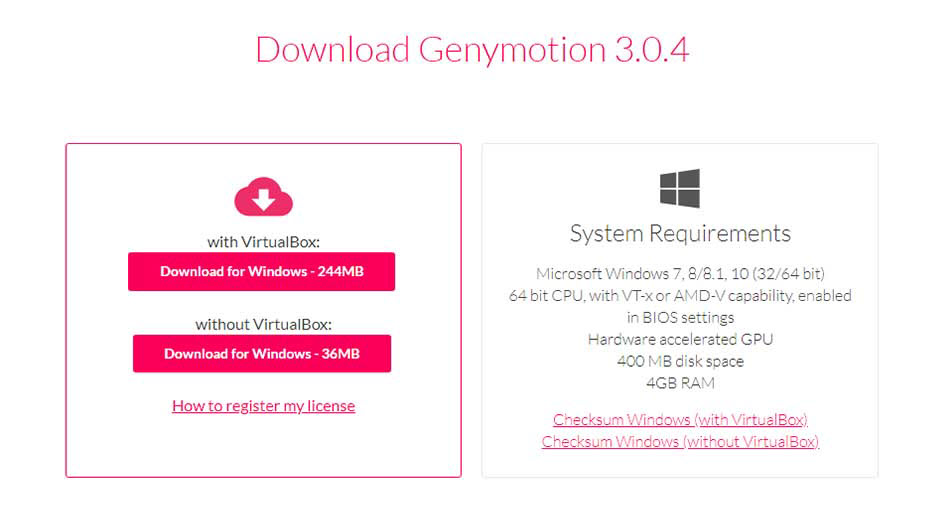 4. Run the downloaded Genymotion and install it on your Windows PC.
System requirements for Genymotion:
Microsoft Windows 10/8/7 (32 or 64 bit).
64 bit CPU, with VT-x or AMD-V capability, enabled in BIOS settings.
Hardware accelerated GPU.
400 MB disk space.
4GB RAM.
VIDEO TUTORIAL: GenyMotion Download – Android Emulator for Windows 10/8/7 – Complete Installation Guide 2020

We hope you enjoyed this guide, please share and rate. If you have problems installing Genymotion on your PC or Laptop, leave a comment below.