In this tutorial, learn how to fix a "Windows Store Cache may be damaged" error after running Windows Store Apps Troubleshooter.
The Windows Store is Microsoft's marketplace for downloading & installing apps. However, a lot of Windows 10 users may face one or the other issue in accessing and using the Store or the Apps. This article is related to resolving one such error many users have very offent faced- that of a damaged Windows Store Cache. When you get problems when running Windows Store apps, the Windows Store Apps Troubleshooter is able to fix the errors. However, what if the troubleshooter itself gives a message – Windows Store Cache may be damaged?
This post will offer you 3 quick and easy methods to help you solve this nasty problem.
See this tutorial if you face a "Service registration is missing or corrupt" error message.
How To Fix a "Windows Store Cache may be damaged" Error in Windows 10
Before you try these methods, make sure your PC's date, time and time zone are set correctly.
Method 1. Reset the Windows Store cache
According to the error message, the problem usually appears when the Windows Store cache is damaged. So, in order to solve the problem, you must clear the cache of the apps. To do that, follow these steps:
Step 1. Open This PC.
Step 2. Go to C:\Windows\System32 and find the WSReset.exe.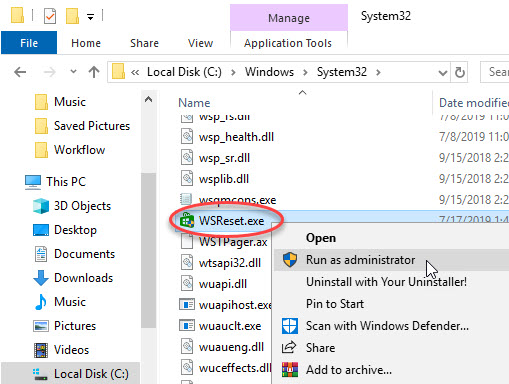 Step 3. Right-click on it and click Run as administrator.
Then the application will reset the Windows Store without changing any of your settings and installed apps. When the reset operation getting completed, Windows will automatically pop open the Windows Store. Now you can check if the issue has been resolved.
Method 2. Create a new Windows Store cache folder
Step 1. Open File Explorer, go to the following path: C:\Users\<username>\AppData\Local\Packages\Microsoft.WindowsStore_8wekyb3d8bbwe\LocalState
Notes: Replace the text <username> with the username associated with your account.
Step 2. In the LocalState folder, check if there's a folder named "cache" in it.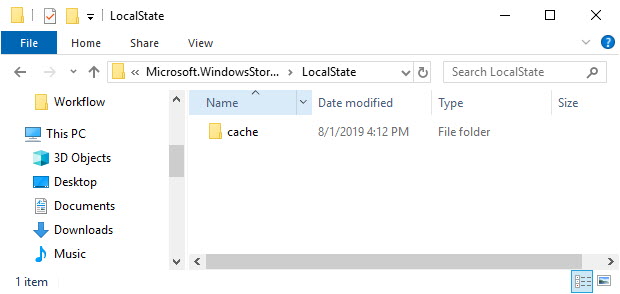 – If it is there, rename the folder "cache.old". Move on, create a new folder and name it "cache". Close the window.
– If no, you simply create a new folder and name it "cache". Close the window.
Step 3. Close the File Explorer and restart your PC.
After restarting your PC, try to run the Windows apps troubleshooter and check if the problem is resolved
Method 3. Reinstall Microsoft Store
This way can be performed in Windows 10 1803 and above versions only.
Step 1. Go to Settings app > Apps > Apps & features.
Step 2. Find Microsoft Store entry and then click Microsoft store > Advanced options.
Step 3. In the Reset section, click the Reset button and you'll receive a confirmation dialog. Click the Reset button and close the window.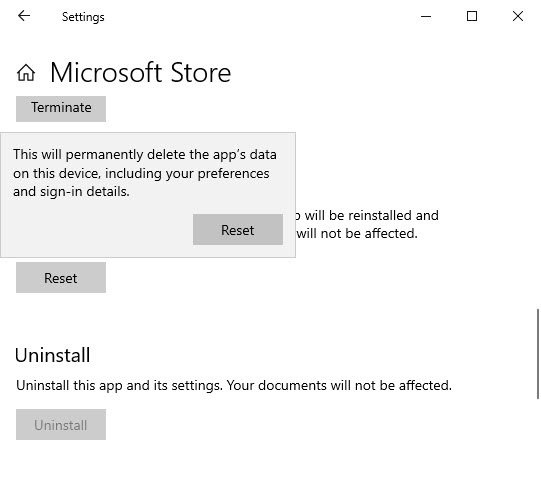 Step 4. Restart your PC. Now you should be able to access and use the Windows Store properly.
VIDEO TUTORIAL: How To Fix Windows Store Cache May Be Damaged problem In Windows 10


Hope something helps you.