In this tutorial, learn how to fix Windows 10 won't Shut down completely and properly.
After installing Creators Update v1703 or V1709, many Windows 10 users have reported that their computer won't shut down properly when they click on the "Shut down" button in the Start Menu. Instead of shutting down, Windows 10 just restarts. "Windows 10 won't Shut down" is a minor problem and you can fix it using my methods.
Read more:
How To Fix Windows 10 Won't Shut Down Completely
Method 1. Disable Fast Startup
Step 1. Press Windows Key + R then put powercfg.cpl in Run dialog box. Click OK to open Power Options window.
Step 2. When Power Options window opens, click Choose what the power buttons do link.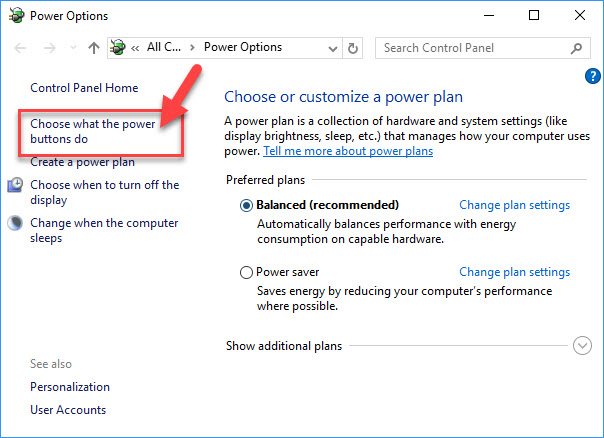 Step 3. Then, under Define power buttons and turn on password protection, you click on Change settings that are currently unavailable link.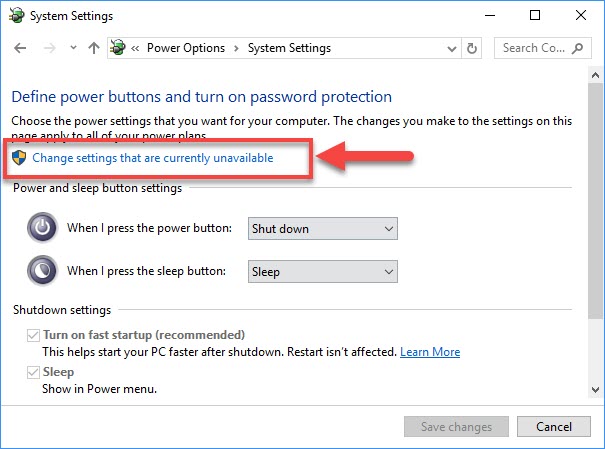 Step 4. Next, under Shutdown settings section, uncheck Turn on fast startup (recommended) option then click "Save Changes" button. This will disable Hybrid Shutdown in Windows 10.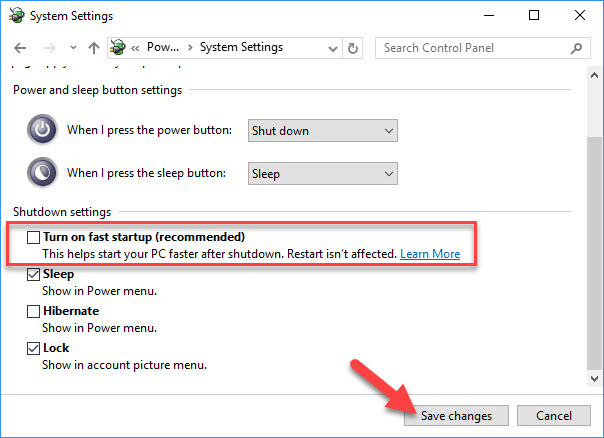 You can now close Power Options window and then check if you can shut down the machine.
See also: How To Fix DDE Server Window: explorer.exe Application Error
Method 2. Shut Down Using Alt+F4
If turning Off Fast Startup has no effect on the situation, I will guide you how to Shutdown in Windows 10 using Alt+F4. This method is easy and simple. All you need do is to press Alt + F4 keys to open Shut Down Windows dialog, with the Shut down option is already selected. Moving on, you need to click OK only and you're done.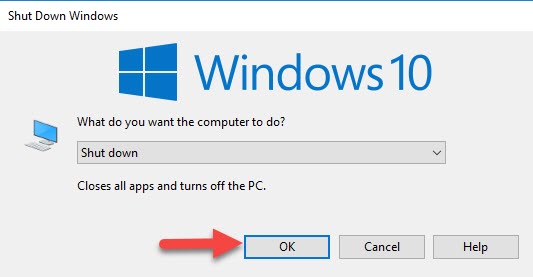 Here is the video guide to help you more:
That's about it. Thank you for visiting my blog to learn how to fix computer won't shut down in Windows 10.