In this tutorial, learn how to fix "Elara App is preventing you from Shutdown/Restarting/Sign Out" in Windows 10 PC laptop or netbook.
Let me explain first What is Elara Application?
Elara is the title for Apntex.exe that is an app to control your touchpad (so you will have this issue only on notebook). You can find it at the folder following "C:\Program Files\DellTPad" (This depends on your notebook/laptop manufacturer). After using laptop/notebook for a long time and trying to shutdown, restart, or sign out from it, you may get "This app (Elara) is preventing you from …" problem. This is due to your Touchpad driver randomly becomes unresponsive or slower. If an user faces this scenario, this tutorial will show you 3 useful solutions to get rid of this problem.
Read more:
How To FIX This App Is Preventing Shutdown In Windows 10
FIX: "Elara App is Preventing Shutdown/Restarting/Sign out" In Windows 10
Method 1. Using Registry Editor
Step 1. Press Windows Key + R then type regedit in Run dialog box and click OK. This will open Registry Editor.
Step 2. In the left pane of Registry Editor window, go to the following path:
HKEY_CURRENT_USER\Control Panel\Desktop
Step 3. From the right pane of above shown window, you right click and choose New > DWORD (32-bit) Value. Make sure that you do name your new key called AutoEndTasks and set the value to 1. Click OK.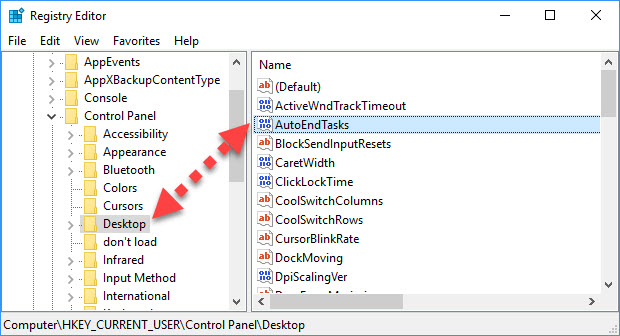 Step 4. You can now exit the Registry Editor and restart your system to make changes effective.
Method 2. Reinstalling Touchpad with the latest version
Because this is a touchpad related problem, you need to update your Touchpad driver. To do that, follow these steps:
Step 1. Press Windows Key + X then select Programs and Features.
Step 2. Next, locate the Touchpad driver/software and uninstall it.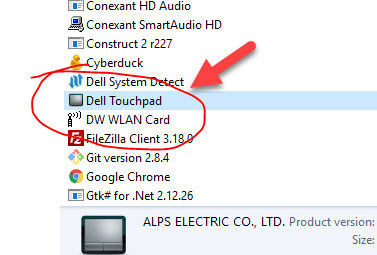 Step 3. Find and download the latest version of Touchpad driver for your laptop. Then install it on your PC.
Step 4. Restart your system.
Method 3. Checking for Windows Update
If you are getting this problem when trying to Shutdown or Restart your laptop/notebook, I highly recommended you should check for Windows Update. To do that, follow these steps below:
Step 1. Open Settings by pressing Windows Key + I.
Step 2. Go to Update & Security then click Check for updates.
Step 3. If you found new update available for Windows 10, just install it.
Hope something helps you. If you have any other Windows related problems you can see for the solution on my blog.