In this tutorial, learn how to fix Battle.net launcher not opening on Windows 10 and Windows 11.
Your cache or installation might be corrupted if the Battle.net launcher won't open.
Check your firewall settings to see if the program is permitted to connect to the Internet.
Try temporarily disabling any third-party applications or services that may be causing the issue.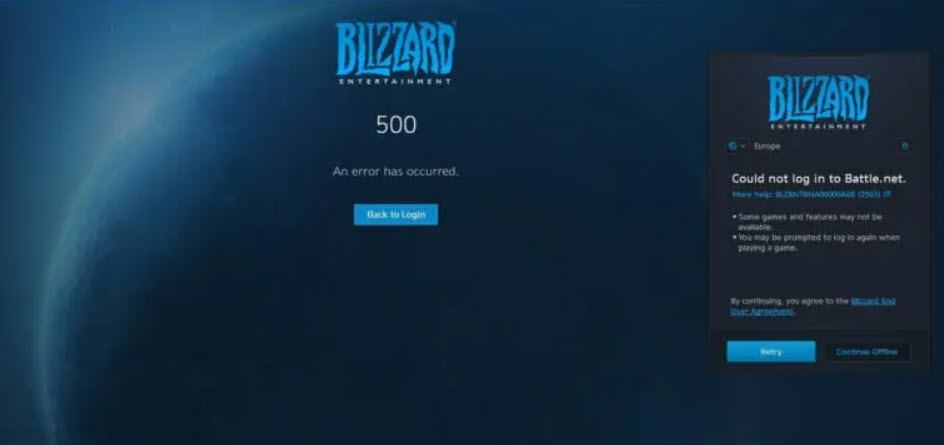 To fix various PC problems, we recommend Restoro PC Repair Tool:
This software will fix common computer faults, protect you from file loss, malware, and hardware failure, and optimize your PC to run at its best. In three simple actions, you can immediately fix PC problems and eradicate viruses: 
Download Restoro PC Repair Tool

 accompanied by Patented Technologies 

(patent available 

here

)

.

Click on 

Start Scan

 to detect Windows errors that could be the root of PC issues.

Select 

Repair All

 to repair damage impacting the privacy and performance level of your computer
The Battle.net client from Blizzard is a solid and dependable piece of software. It's been there for a long time, and it's the best indication of Blizzard's unique approach to game distribution.
Even this top-notch game launcher/desktop client, however, has issues from time to time. The Battle.net launcher won't even start for some users, or it crashes unexpectedly when initializing.
We made sure to cover all of the possible causes of this phenomenon in our brief and comprehensive guide because there are so many.
Don't worry if the Battle.net launcher won't open after multiple attempts — you've come to the right place. Below are the solutions that have been listed.
How does Battle.net work?
Blizzard's digital distribution platform, Battle.net, was initially launched in 1996. Users can not only communicate and play games with one another, but they can also buy games online using the service.
Over the years, the program has undergone significant improvements, and it is now an integral part of all Blizzard games.
Why won't Battle.net open on my PC?
File corruption is the most typical cause, and if this is the case, you may need to clear your cache or reinstall the software.
It's also conceivable that other applications are interfering with Battle.net or preventing it from connecting to the Internet, so double-check.
What do I do if the Blizzard app won't open on Windows 10 & 11?
Method 1. Run Battle.net launcher as admin
1. Go to the following path:
C:\Program Files (x86)\Battle.net
2. Right-click Battle.net Launcher.exe and select Properties from the context menu.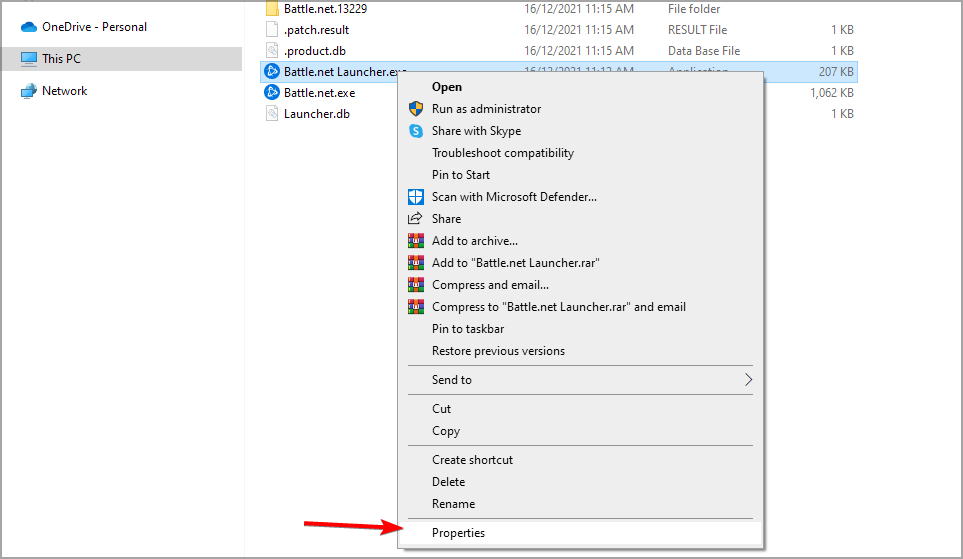 3. Select the Compatibility tab from the drop-down menu. Check the Run this program as an administrator box and then click Apply and OK to save changes.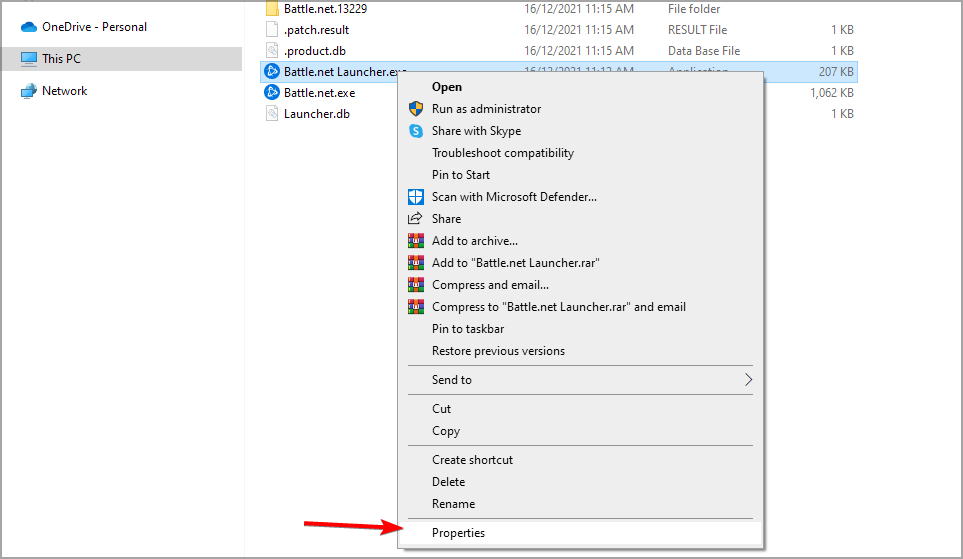 4. Start the application once more to see whether the problem persists.
Method 2. Check your network connection
1. Press Windows +R on your keyboard, then type ipconfig /flushdns in Run box and press Enter.
3. Press Windows +I to open Settings, then go to Update & Security.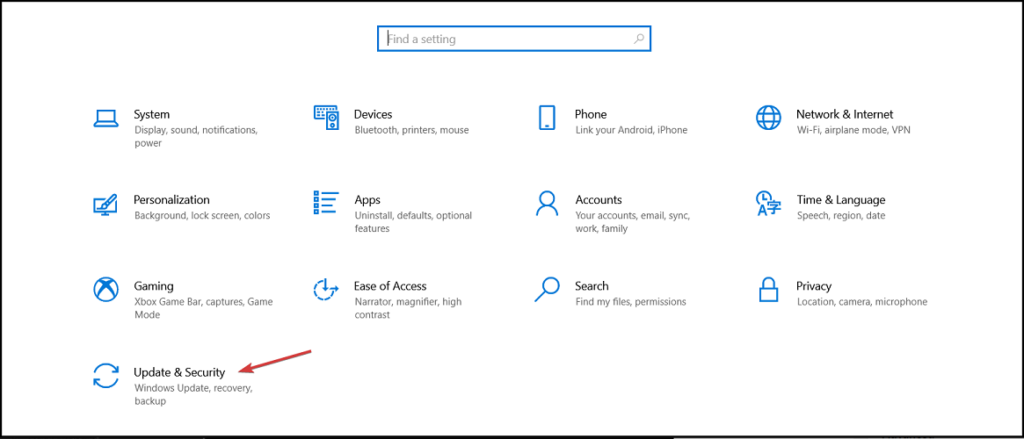 4. Select Troubleshoot from the left pane. Click Additional troubleshooters in the right pane.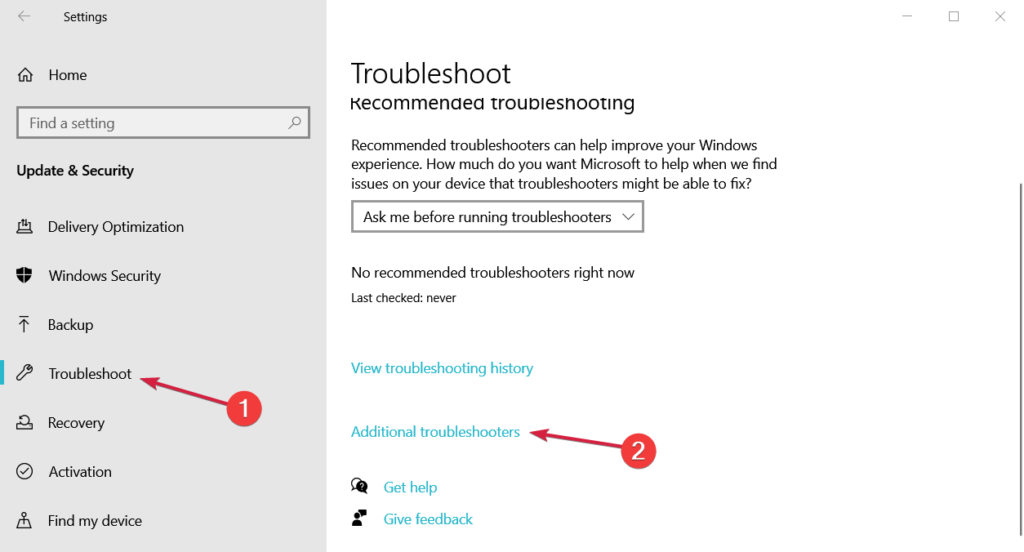 5. To run the troubleshooter, go to Internet Connections and select Run the Troubleshooter.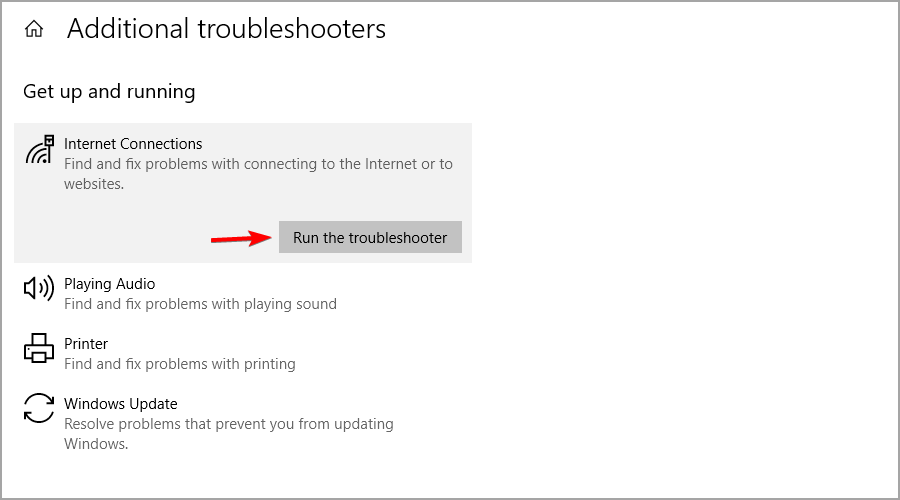 6. Wait for the procedure to complete.
Method 3. Clear launcher's cache and delete Tools folder
1. Select Task Manager by right-clicking on the Taskbar.
2. Find and terminate the following processes:
Game process
Agent.exe 

or 

Blizzard Update Agent.exe
Blizzard Battle.net
3. Task Manager should be closed.
4. To run the following command, press Windows + R and type "C:\ProgramData" and press Enter.
5. Locate and delete the Battle.net folder.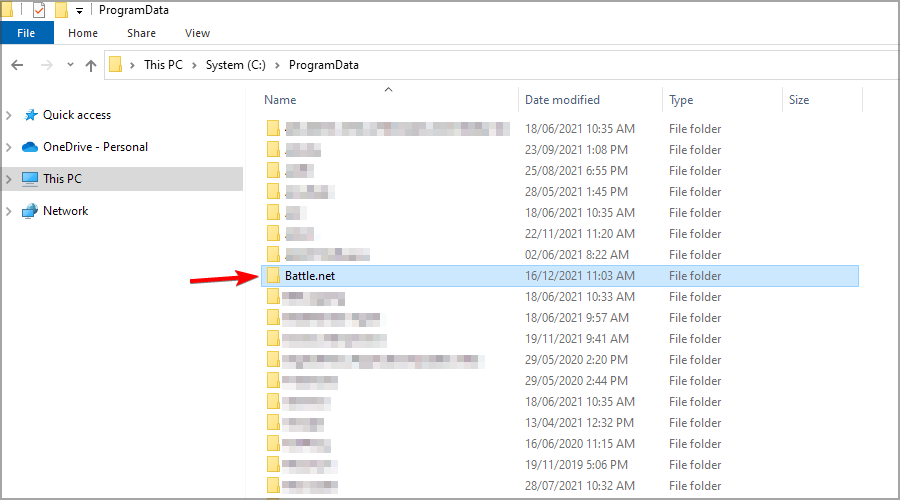 6. Restart Battle.net and check for any changes.
By following these procedures, you should be able to resolve Battle.net from crashing on startup.
Method 4. Check the antivirus and firewall
1. Open Windows Defender Firewall by typing firewall into the Windows Search box.
2. In the left pane, select Allow an app or feature through Windows Firewall.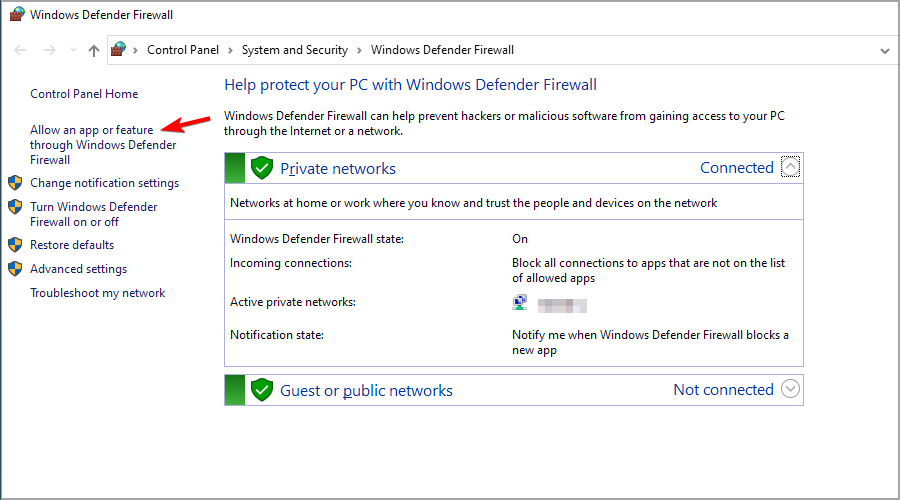 3. Click on Change settings.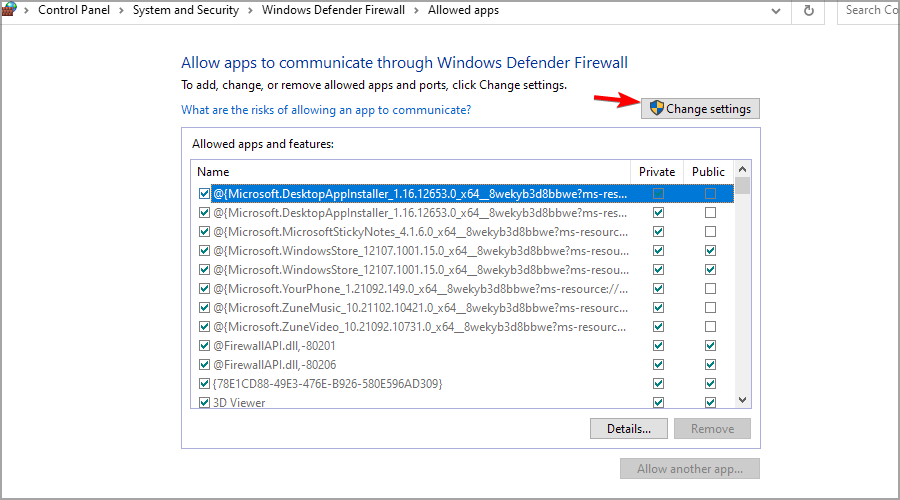 4. Allow another app by clicking the Allow another app button.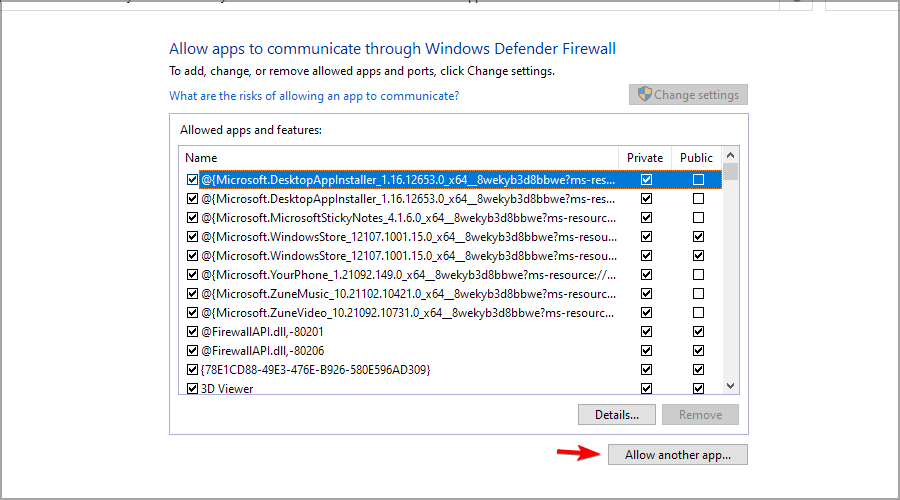 5. Select Browse from the drop-down menu and go to
C:\Program Files (x86)\Battle.net
6. Confirm the changes by adding Battle.net Launcher.exe.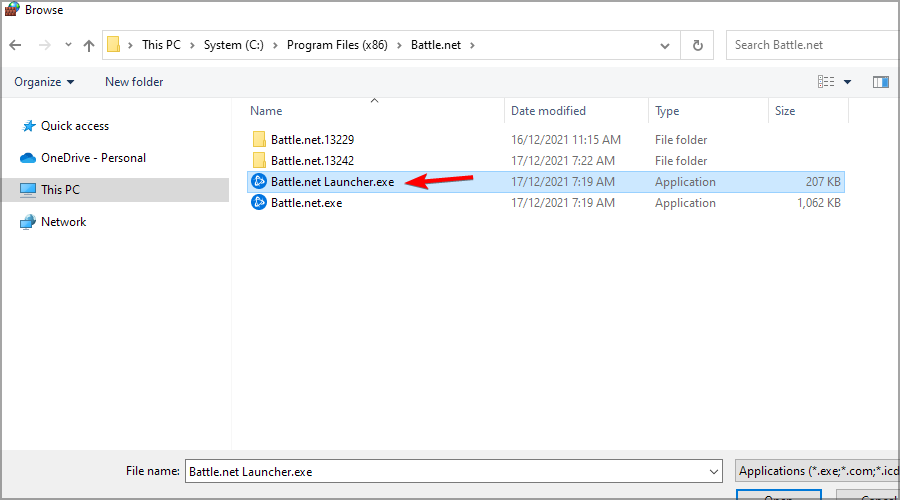 Method 5. Disable background programs
1. Press Windows + R, then type "msconfig" in Run box. Click OK
2. Choose the Selective startup. Uncheck the box labeled Load startup items.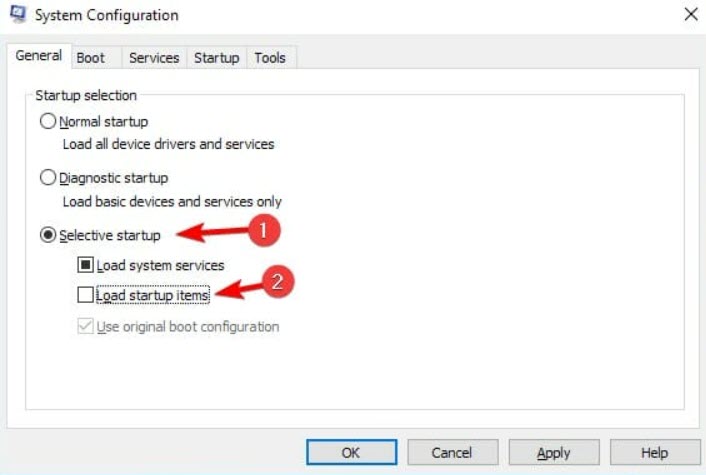 3. Go to the Services section now. Select Hide all Microsoft services from the drop-down menu. To confirm the changes, click Disable all and then OK.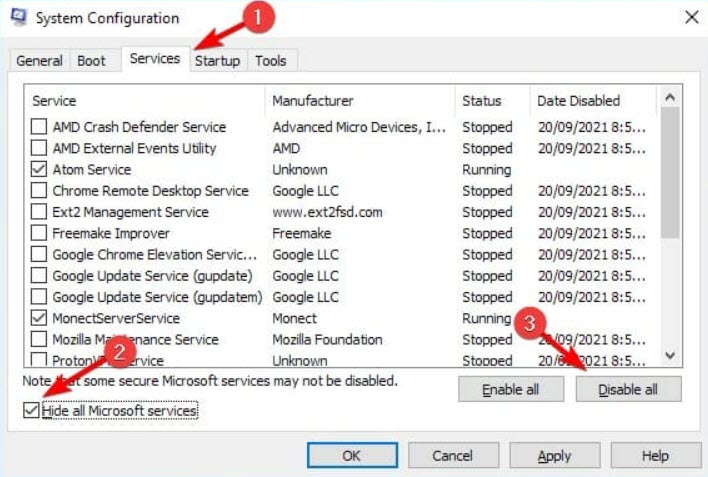 4. Finally, restart your computer to see if the issue has been repaired.
If the problem is addressed, you must enable services one by one until the root cause of the problem is identified.
Method 6. Enable the Secondary Logon service
1. Open Services by typing services into the Search bar.
2. Double-click the Secondary Logon service to activate it.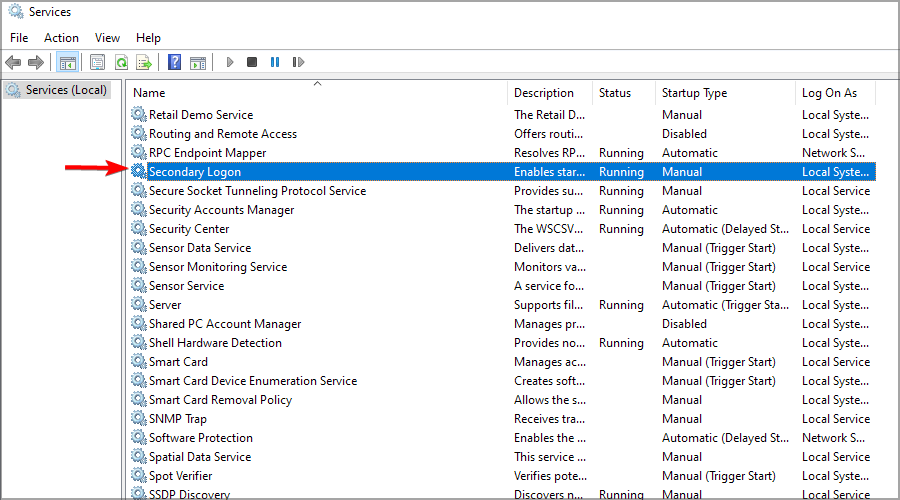 3. Select Automatic as the Startup type. To begin using the service, click Start.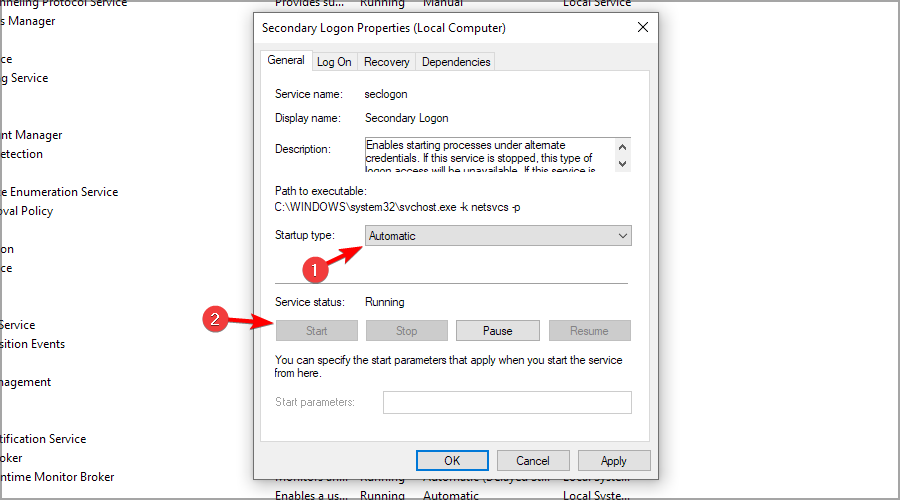 4. To apply the modifications, restart your computer.
Method 7. Reinstall the Battle.net launcher
1. Choose Apps and Features by pressing Windows + X.
2. Uninstall Battle.net by selecting it from the drop-down menu.
3. To uninstall the app, follow the on-screen instructions.
4. Go to the following path:
C:\ProgramData
5. Delete the Battle.net folder from your computer.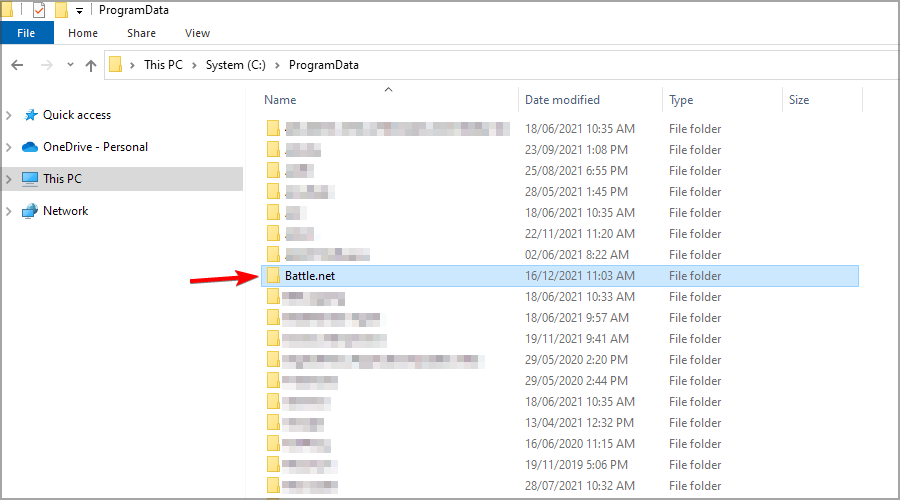 6. Restart your computer and download the most recent Battle.net version.
We recommend using uninstaller software to thoroughly remove Battle.net or any other software from your computer. Uninstaller software will automatically delete all associated files and registry entries.
What to do if Blizzard app won't open on Windows 11?
Reinstall Battle.net and remove all of its files
1. Press Windows + I to access the Settings app.
2. Select Apps & features from the Apps menu.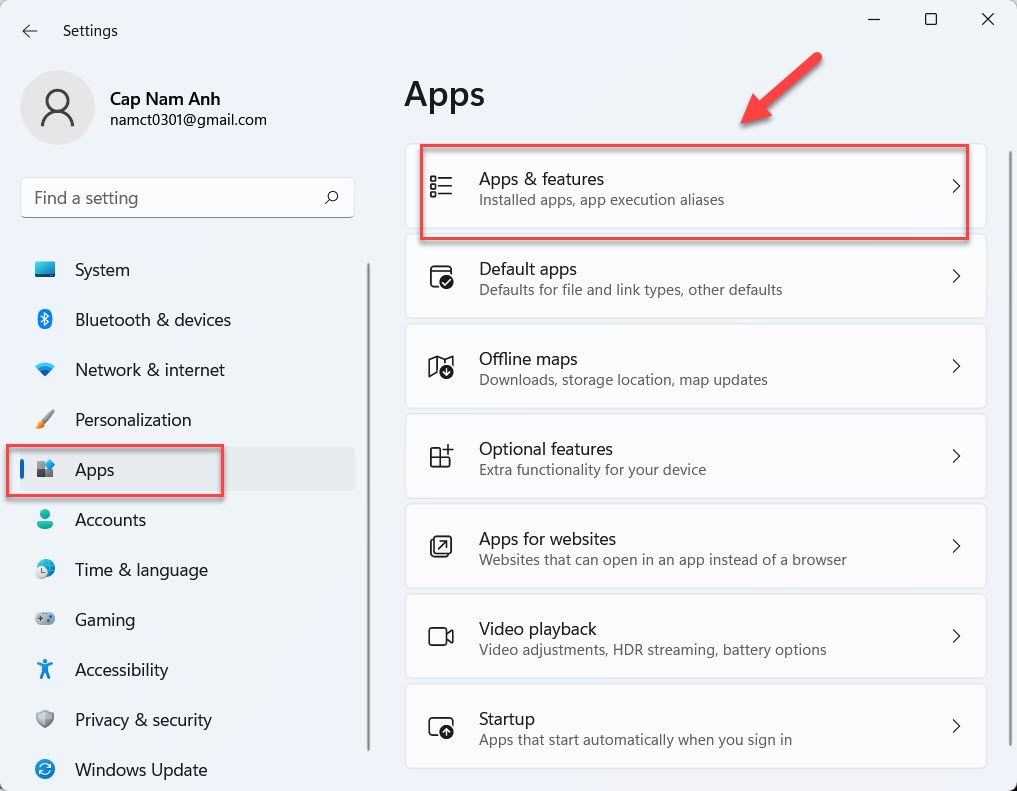 3. Select Battle.net from the list by clicking the three dots next to it and selecting Uninstall.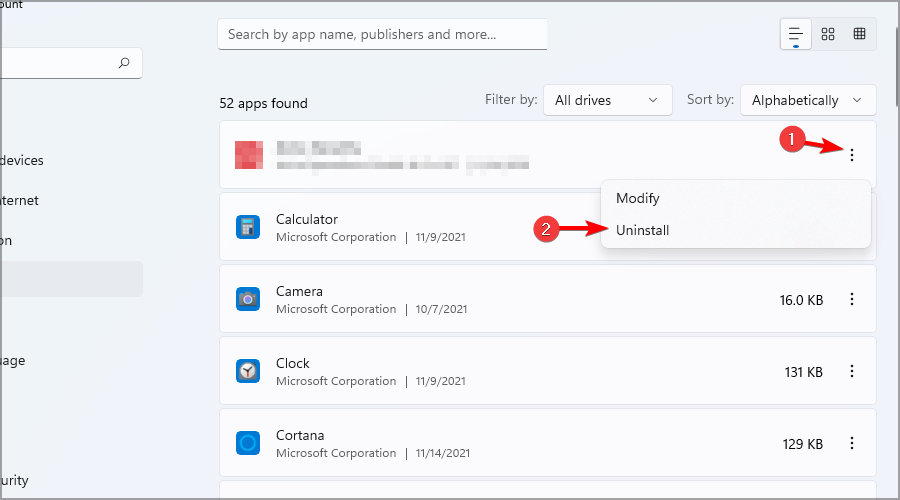 4. To uninstall the app, follow the on-screen instructions.
5. Delete the directory Battle.net from the following location:
C:\Program Files (x86)
6. Press Windows + R, then type %appdata%. Click OK.
7. If available, delete the Battle.net and Blizzard directories.
8. Steps 6 and 7 should be repeated for the following values:
%PROGRAMDATA%
%LOCALAPPDATA%
%TEMP%
9. After deleting all Battle.net instances, download and install the most recent version.
What are some common Battle.net errors?
There are a variety of faults that can arise and cause problems with this service, but Battle.net error code 2 is the most common.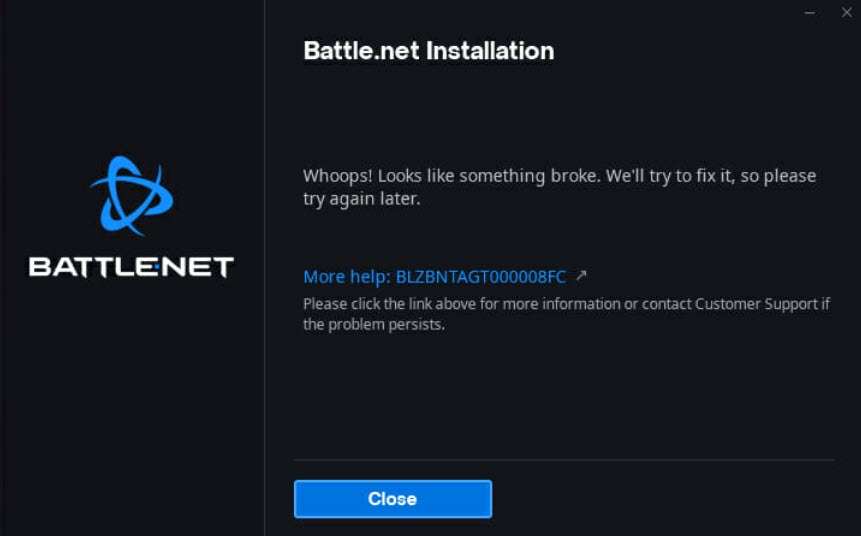 Many Battle.net customers have also noticed an unexpected error in Battle.net, which can be readily resolved.
Is Battle.net free?
Although Battle.net is free to download and use, many games require a license or a monthly membership to play.
There are, however, a number of games available that are absolutely free to play. That should fix your problems, and you should be able to use the Battle.net launcher and associated games normally now.
If you're still having trouble, you should check our guide on Battle.net crashes.
Check this video for more help:

If you have any queries about the Battle.net launcher or other options, please let us know in the comments area below.