In this tutorial, learn how to disable Fullscreen Opti­miza­tion in Win­dows 10.
Let me explain first why you should disable Fullscreen Optimizations on Windows 10?
Microsoft wants Windows 10 users to enjoy smooth gaming experiences on their PCs. There's a Windows 10 gaming-oriented feature that's still pretty controversial among users. It's called Fullscreen Optimizations and its role is to deliver a borderless fullscreen and boost gaming performance for you to enjoy your games. However, this feature triggers FPS drops.
Certain games are particularly affected by low FPS issues when users enable full screen optimizations. If you want to drastically increase your League FPS, disable Fullscreen Optimizations is the best solution.
Let's see how you can disable Windows 10 Fullscreen Optimization.
You may also like: How to Make PC Games Full Screen
How To Dis­able Fullscreen Opti­miza­tion in Win­dows 10
Method 1. Disable Fullscreen Optimization App-Wise
This way is more suitable for disabling Fullscreen Optimization for a particular game. We would recommend it to players who experience crashes and lags while playing FPS games (like Apex Legends, Overwatch, PUBG and CS: GO) in Windows 10.
Here's how you can disable Fullscreen Optimizations on Windows 10:
1. Right-click on the .exe file of your game and select Properties.
2. Navigate to the Compatibility tab.
3. Tick the "Disable fullscreen optimizations" option. Click Apply to save all settings.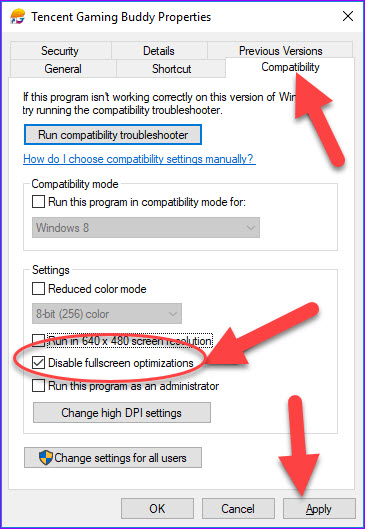 You can do this for any game that is lagging or causing issues in the fullscreen mode.
Method 2. Registry Editor for All Apps & Games
If you want to change individual fullscreen optimization settings for all the games installed on your system, the Registry Editor is your best method.
1. Press Windows Key + R then type regedit in Run dialog box to open Registry Editor. Click OK.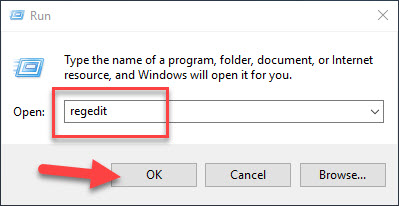 2. Once Registry Editor opens, navigate to the following key:
Computer\HKEY_CURRENT_USER\System\GameConfigStore
3. Once there, locate a DWORD entry with the name GameDVR_FSEBehaviorMode.
4. Here, the default value is "0" which means that fullscreen optimizations is Enabled. To disable it, right-click on the entry and select on Modify. Change the Value data from "0" to "2". Click on OK to save changes.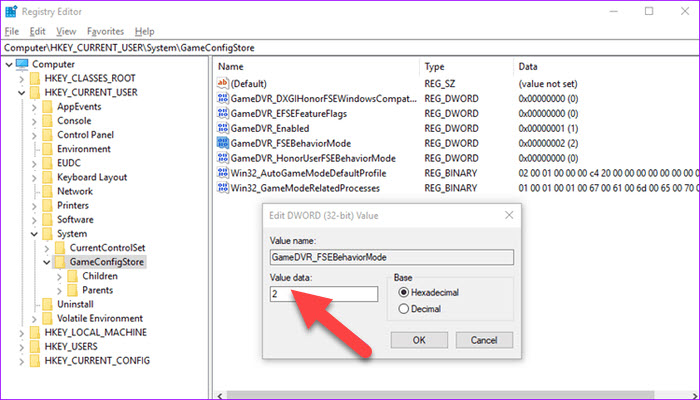 5. Restart your Windows 10.
VIDEO TUTORIAL: How to Disable Full Screen Optimization on Windows 10

If you maybe some suggestions or have additional questions, feel free to leave them in the comments section below.