In this tutorial, learn how to delete Software Distribution folder on Windows 10 when you're having trouble with Windows Update.
But, let me explain first what is Software Distribution folder?
On Windows 10, The Software Distribution folder is an essential component for Windows Update, which used to temporarily store files which may be required to install Windows Update on your computer. This folder is required by Windows Update and maintained by WUAgent(Windows Update Agent).
In the case, it's preventing Windows Update from applying new updates to your computer ,and the Datastore and Download folders aren't synchronized, you may need to delete its content manually. So, if your Windows Update is not working at all or not working properly, then you can consider deleting the Software Distribution folder in Windows 10. In this Windows 10 tips, I'll show you the steps to delete the content inside the SoftwareDistribution folder.
Read more: How To Fix Windows Update Error 0x80240017
How To Delete Software Distribution Folder on Windows 10
If you wish to delete the content inside the SoftwareDistribution folder, follow these steps below:
Step 1. Click Start menu and type "cmd". Then right-click on Command Prompt in the result and click Run as administrator.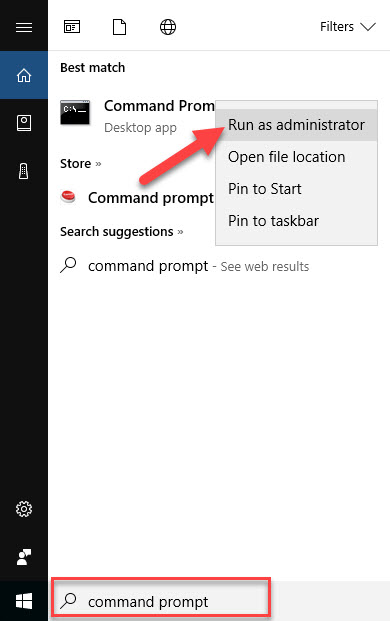 Step 2. In the Command Prompt window, type the following one after the other and press Enter:
net stop wuauserv

net stop bits

This will stop the Windows Update Service and the Background Intelligent Transfer Service.
Step 3. Open File Explorer and go to the C:\Windows\SoftwareDistribution folder then delete all the files and folders inside.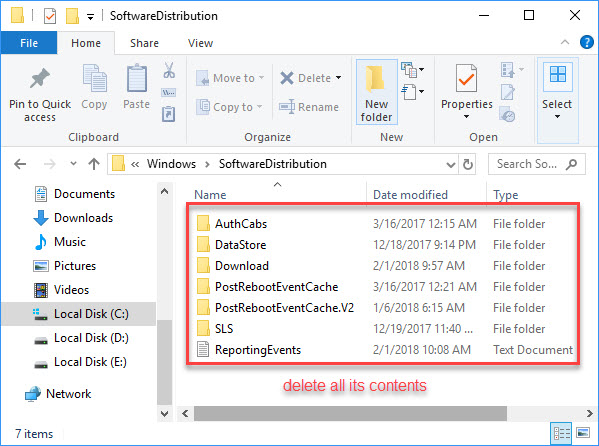 Tip: In the case, you are unable to delete some files, simply restart your computer, and try again.
Step 4. After you have emptied this folder, restart your computer.
Step 5. Open the Command Prompt as Administrator, run the following commands to restart the Windows Update related Services:
net start wuauserv

net start bits

Once you completed the steps, Windows 10 will re-create the folder and re-download all the necessary components.
Here is the video to illustrate more:

That's about it.