In this tutorial, learn how to install and use Windows Media Encoder on Windows 10.
Let me explain first what is Windows Media Encoder?
Windows Media Encoder is a freeware media encoder that allows you to convert and record both live and prerecorded video and audio. This application encodes videos by using Windows Media Video version 7, 8 or 9. Regarding audio, this tool uses Windows Media Audio version 9.2 or version 10. Keep in mind that using version 10 requires special codecs to be installed.
Windows Media Encoder supports two-pass encoding in order to enhance the quality for on-demand content. Another useful feature of this application is variable bitrate that can be used for high-motion sequences in order to ensure the highest quality. This application supports scripted encoding with wmcmd.vbs VBScript file, hence allowing you to encode large number of media files.
Here are the steps to install Windows Media Encoder on Windows 10:
How to download and install Windows Media Encoder on Windows 10
1. First, click here to download Windows Media Encoder. Be sure to select the version that matches your operating system.
2. Once the file is downloaded, go to the folder that contains the WMEncoder file and double-click on the file to run the install process.
3. Now Setup welcome screen will open up. Click Next.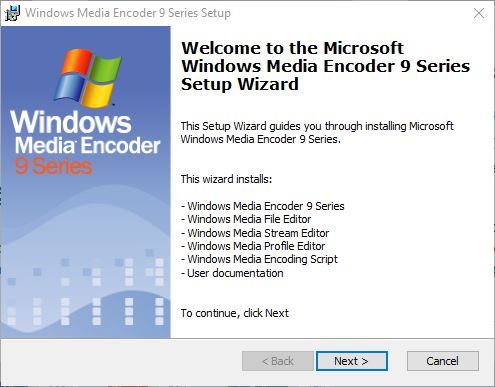 4. Read the License Agreement, tick I accept the terms in the License Agreement. Then click Next.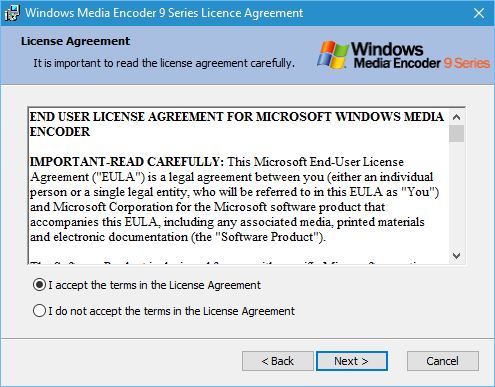 5. Choose the installation folder and click Next.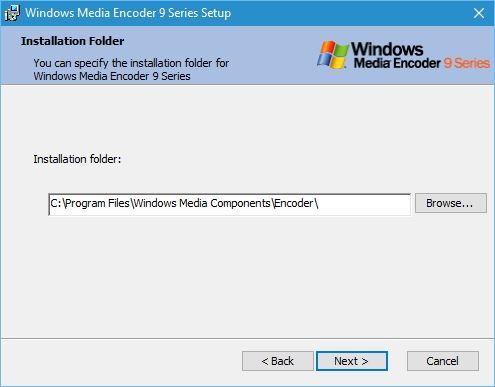 6. After that, click Install button and wait for the installation to finish.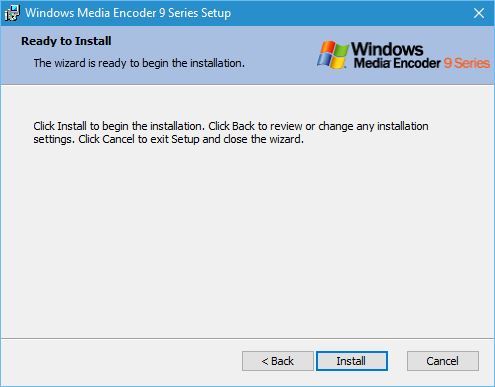 7. After the installation of Windows Media Encoder is complete, click Finish.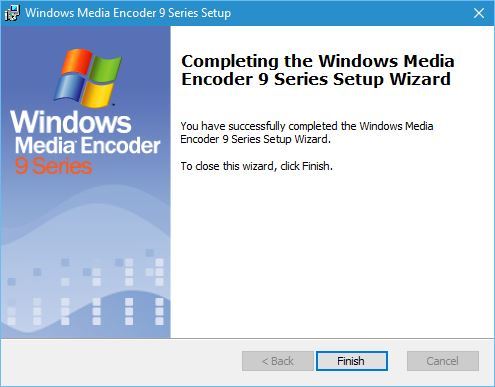 Finally, Windows Media Encoder will be ready to use. You can easily start the Windows Media Encoder by clicking its shortcut.
That's about it.