If you navigate to the Windows 10 Settings app, there is a prominent Phone App icon. This option allows you to connect your phone with Windows 10, and receive notifications right on the desktop. So if you see "YourPhone.exe" in the Task Manager and are wondering if it is a virus, then don't panic about it.
What is the YourPhone.exe process in Windows 10?
Your Phone is a UWP app included with Windows 10 1903. That is a Microsoft app which synchronizes Windows 10 with iOS and Android phones. It allows you to sync photos across Windows 10, iOS, and Android devices. What's more, you can also utilize Your Phone to send SMS texts from Windows 10 PC or laptop. Hence, the app integrates Windows with mobile devices.
How To Disable the YourPhone.exe Process
The best method to get turn off YourPhone.exe is to stop it from running in the background.
1. Open the Settings App > Go to Privacy > Background Apps.
2. Locate Your Phone app in the list, toggle the Your Phone option off.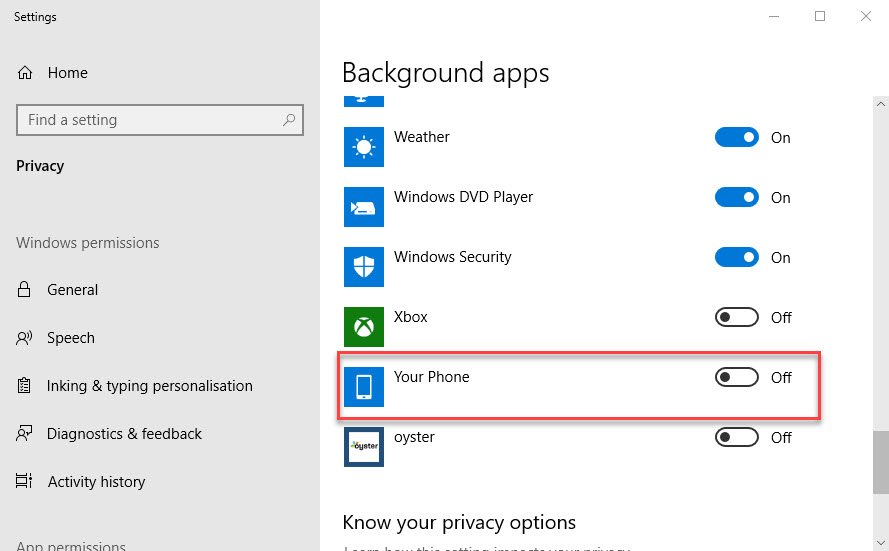 3. Close Settings and the restart your Windows PC.
How To Uninstall YourPhone app in Windows 10
Also, you can uninstall Your Phone to ensure its processes don't consume system resources. To do that, follow these below steps:
1. Click Start menu and type "Powershell". Then right-click on Windows PowerShell in the result and select Run as administrator.
2. In the Powershell window, type the following and press Enter:
Get-AppxPackage Microsoft.YourPhone -AllUsers | Remove-AppxPackage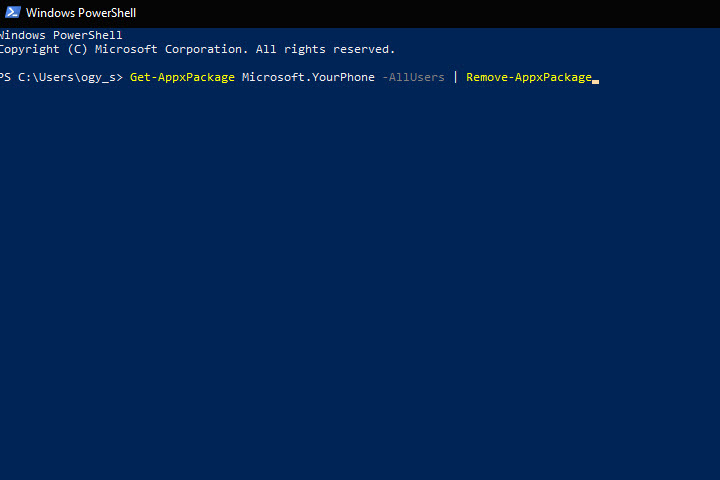 3. Once the command is executed successfully, restart your Windows PC.
VIDEO TUTORIAL: How to Disable and Uninstall YourPhone app in Windows 10

Hope something helps you.