In this article, learn how to fix "There was a problem Refreshing your PC" error in Windows 10 while attempting to reset your PC. This fix also applies to Windows 8.1 and 8.
If you are getting a strange issue when booting system, Windows runs into Automatic Repair wizard and fixes the problems automatically. But sometimes, Automatic Repair failed and hence you have to Reset or Refresh the system. However, every time when you try to attempt for Refresh, the following error message appears: "There was a problem refreshing your PC. No changes were made".
And if you're going to use Reset feature, Reset This PC is not working and then you will see another error: "There was a problem resetting your PC."
So, this tutorial will show you a solution to fix this problem. The cause of this problem is the malfunctioning or corruption of registry hives under SOFTWARE and SYSTEM branches of registry configuration.
Read more: How to Reset Your Windows 10 PC
How To Fix "There Was A Problem Refreshing Your PC. No Changes Were Made." In Windows 10/8.1/8
Step 1. Pressing Windows Key + E to open Windows Explorer. Under This PC, double-click the C: drive.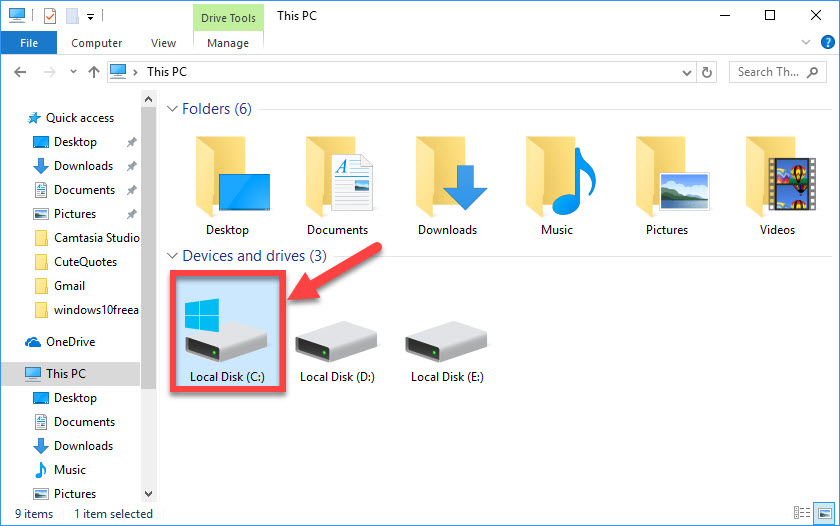 Step 2. Then, create WIN-RECOVERY folder in your C:/
Step 3: Next, from ISO image Sources folder, you copy the Install.WIM file to WIN-RECOVERY folder.
Step 4. Now, you open a Command Prompt as an Administrator.
Step 5. When Command Prompt window opens, type the following command and press Enter.
REAGENTC /INFO
Step 6. Moving on, you type the following command and press Enter. This will set your custom recovery path.
reagentc /SetOSImage /Path C:\WIN-Recovery\install.wim /Index 1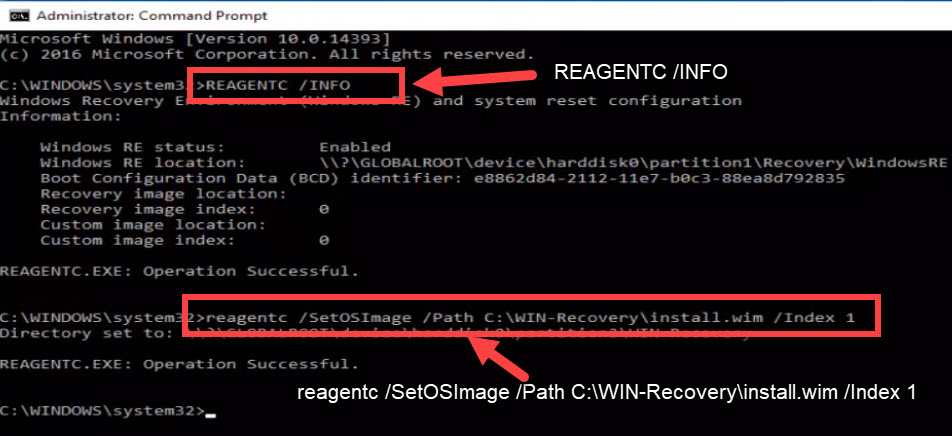 Step 7. After the command is executed, reboot the machine and the "There was a problem resetting your PC" error is gone.
See the following video to learn how to fix There was a problem resetting your PC in Windows 10/8.1/8:
Hope something helps you. If you want to copy this article on your blog, please write source and link to Windows 10 Tips and Tricks. Thank you.