In this article, learn how to fix "The Active Directory Domain Services is currently unavailable" error when you can't print documents in Windows 10.
Many Windows 10 users have reported that they got a strange error with detection of printers connected to the system, in case of Office components. If you want to print a document from Word, Excel, or PowerPoint the following error appears:
The error appears due to the printer hasn't been detected and hence the process cannot be carried out further. The problem also happens in following other situations.
After the install of the needed drivers for the printer.
A new printer gets connected for the first time.
Find the printer and activate and a few other situations.
If you're also getting this problem, try out the methods below and see if they help.
How To Fix "The Active Directory Domain Services Is Currently Unavailable" Error In Windows 10
Method 1. Run the Printer Troubleshooter
First things first, I would recommend you log in as an administrator. Then, the easiest thing to do is to run the Printer Troubleshooter. To do so, follow these steps below: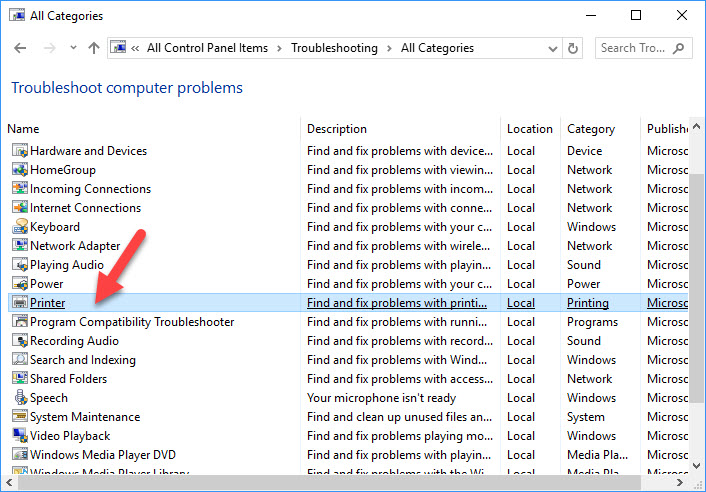 Step 1. Open the Control Panel (icons view), select Troubleshooting.
Step 2. From the right panel of Troubleshooting Control Panel menu, you click View all.
Step 3. Then select the Printer from the listed results.
Step 4. Click Next an then follow the on-screen instructions. The error will get solved.
Method 2. Restart Print Spooler Service
Step 1. Press Windows Key + R then put services.msc in Run dialog box. Click OK to open the Services Manager.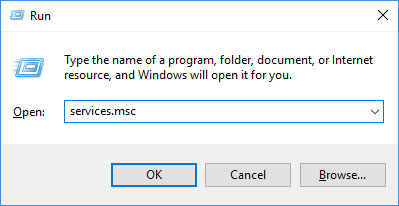 Step 2. Then, find the Print Spooler service and right-click it and select Properties.
Step 3. Now, check whether Service Status is Running and Startup type should be Automatic.
Step 4. If it's already running, then stop it and again start it.
Method 3. Give your account full control of PrinterPorts and Windows
You can easily fix "The Active Directory Domain Services Is Currently Unavailable" error in Windows 10 by changing the PrinterPorts and Windows permissions. To do that, follow these steps below:
Step 1. Press Windows Key + R then put regedit in Run dialog box. Click OK to open Registry Editor.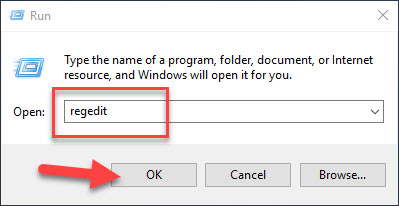 Step 2. In the left pane of Registry Editor window, go to the following key
HKEY_CURRENT_USER\Software\Microsoft\Windows NT\CurrentVersion
Step 3. Then you expand the CurrentVersion menu then right-click Devices and select Permissions to get this window: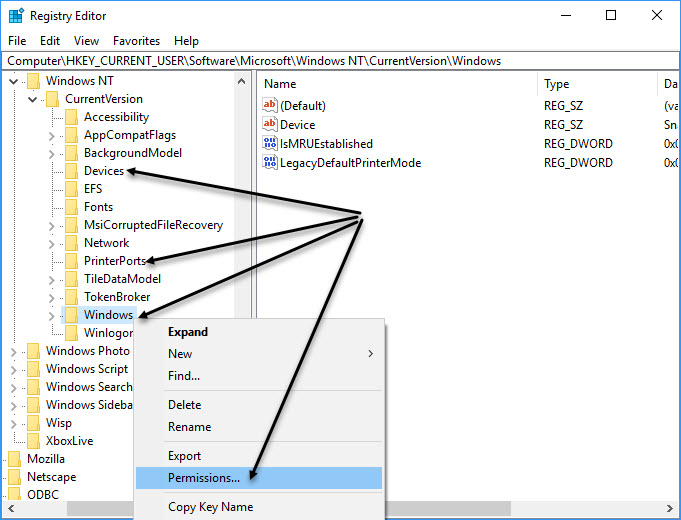 Step 4. Under Group or user names label, you select the user account with which you're getting the problem. Then check the Full Control box by putting a check mark against Allow. Click Apply > OK to save changes.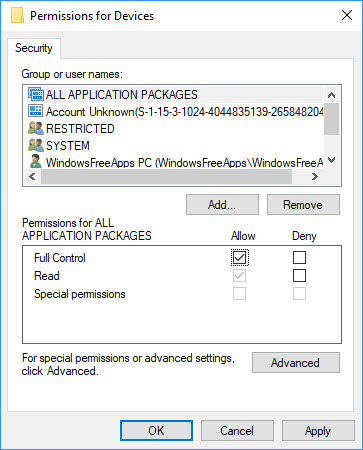 Step 5. Finally, repeat the steps above to set permission to full control on both Windows and PrinterPorts.
Now you can close Registry Editor and reboot the machine, unplug the printer and reinstall it again and the error is gone.
Method 4. Recognize Printer Using Other Apps
Another method to get rid of this problem is that you add the printer by using Notepad app. Here is what to do:
Step 1. First of all, you need to close Office components.
Step 2. Open Notepad, then click File -> Print.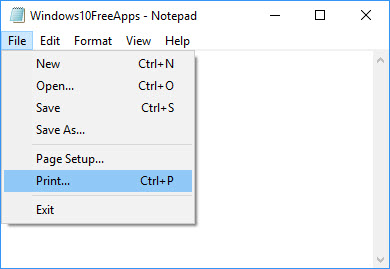 Step 3. When the following Print window opens, you select Find Printer.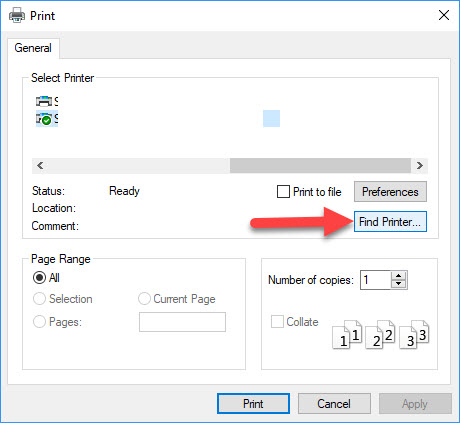 Step 4. You can now just go with steps to add the Printer that you usually use.
Note: If you are using Network Printer, then you have to select it from your network.
Method 5. Check and Update your Windows 10
Microsoft usually rolls out Windows updates in order to improve the system's stability and fix various problems. So make sure that you're running the latest Windows 10 updates on your computer. To go to the Windows Update section, follow these steps below:
Step 1. Press Windows Key + I to open Settings.
Step 2. Then select Update & Security settings > Windows Update.
Step 3. Here, you click Check for updates and install the available updates.
Here's the video to help you more on this tutorial: