In this article, learn how to fix Razer Synapse not working on windows 10.
Are you using the products by Razer, like the Razer keyboard, Razer mouse? If yes, I am sure you are a big fan of Razer. Because they are not only versatile in its features but also reliable. However, you might get some problems with Razer Synapse. If your Razer Synapse is not opening or not working, this article is useful for you.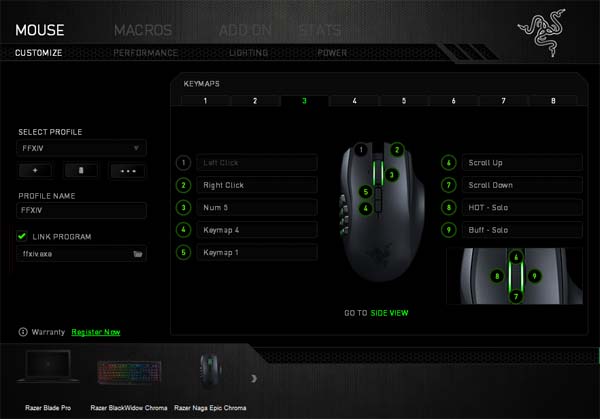 Why does Razer Synapse not open?
If any of your Razer device drivers are corrupted or missing or old drivers, the Razer Synapse won't open.
If you're also victim of this problem, try out the ways mentioned below and see if they help.
How To Fix Razer Synapse Not Working On Windows 10
If your Razer Synapse won't open on Windows 10, you should uninstall all your Razer devices and then re-install them on your system. To do that, follow these steps below:
Step 1. Press Windows Key + R then put devmgmt.msc in the Run dialog box and click OK.
Step 2. Then expand Keyboards, Mice and other pointing devices, Human Interface Devices.
Step 3. Next, you right-click on your each Razer device to click Uninstall device.
Step 4. Moving on, in the Search menu, type programs. Select Apps & features from the results list.
Step 5. Select Razer Synapse and then click Uninstall.
Step 6. Now, you need to unplug all your Razer devices from your computer. Keep them disconnected for about 3 minutes. Then plug them back.
Windows will then reinstall the drivers for your Razer devices automatically, and then Razer Synapse will occur. Now you just download and install it again.
If you don't computer skills to install the drivers of your Razer devices manually, I highly recommend you do it automatically with the Driver Talent tool. Driver Talent is a tool that detects and find the drivers that need to be installed or updated.
Hence, follow the steps of the previous method till re-plugging of all the Razer devices. And then, Driver Talent will help you reinstall the drivers automatically.
Step 1. Download Driver Talent from this article.
Step 2. Install and run Driver Talent. Then click the Scan button. Driver Talent will then scan your computer and detect any problem drivers. Your Razer device drivers are no exception.
Step 3. Click the Download button next to the flagged Razer drivers. Then click the Install button to automatically download and install the correct version of those driver.
Step 4. Restart your computer and then check if Razer Synapse works properly and opens normally.
Hope something helps you. Thank you for visiting my blog to learn how to fix Razer Synapse not working on Windows 10. Please let me know if you have any questions. Please feel free to contact me if you need any further information.