One of the most popular sound-enhancement programs for Windows is FxSound. FxSound enhancer software was once a commercial application, but it is now free and may be installed on your Windows 11/10 PC. We'll look at how to install and utilize FxSound to improve sound quality in this tutorial.
How to boost sound quality using FxSound
If you want to personalize the sound that comes out of your computer, FxSound is the application for you. This is what you need if you want to customize the bass or the clarity. However, you should be aware that sound quality enhancers, often known as audio enhancers, have been around for a long time. However, they have upgraded the user interface, making it easier to look at and to use.
And now that it's free, you can download it and see how good it is for yourself. There's something you should know: the program provides you a lot of flexibility, and as a result, many users tend to amplify their voices. Following that, we'll go through everything in-depth and show you how to make the most of the app.
Download and Install FxSound for free
FxSound was formerly compensated, however this is no longer the case. It's completely free, and you can get it from the official website. The executable file will be downloaded to your system after you click the Download button. To install the app, double-click the file and follow the on-screen instructions. It will take some time, and you will be asked to choose a location for the data to be saved.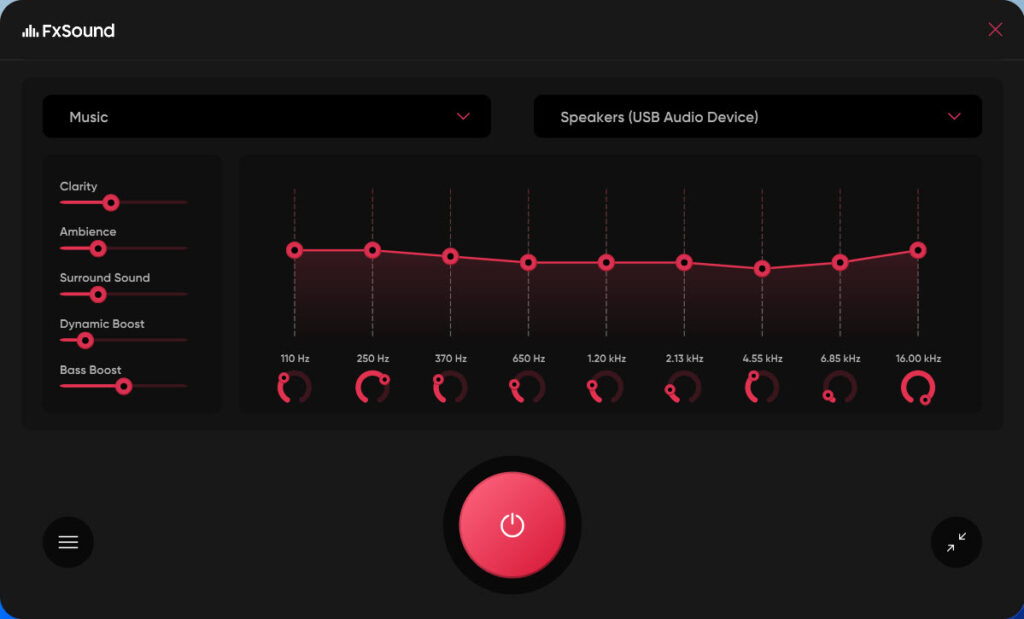 How do I use FxSound Pro?
To use FxSound enhancer to improve sound quality, you must first install the program. After that, the FxSound application will be opened. It features a lovely window that is simple to operate. Even if you don't experiment with the app, you'll notice that the sound coming out of your speaker has altered; it makes important tweaks to the sound automatically.
The following sound components can be adjusted using sliders.
Clarity

Ambiance

Surround Sound

Dynamic Boost

Bass Boost
With the aid of the slider, you can quickly change them. You must ensure that you are not overdoing anything, as this can make things sound even worse. When it comes to changing the sound, the app gives you more options, including the ability to vary the magnitude of different frequencies. Pro-stuff!
Preset and Sound Profiles in FxSound
There are also sound profiles for other items in the app. The sound profiles that you can try are as follows.
Movies

TV

Transcription

Music

Voice

Volume Boost

Gaming

Classic Processing

Light Processing

Bass Boost

Streaming Video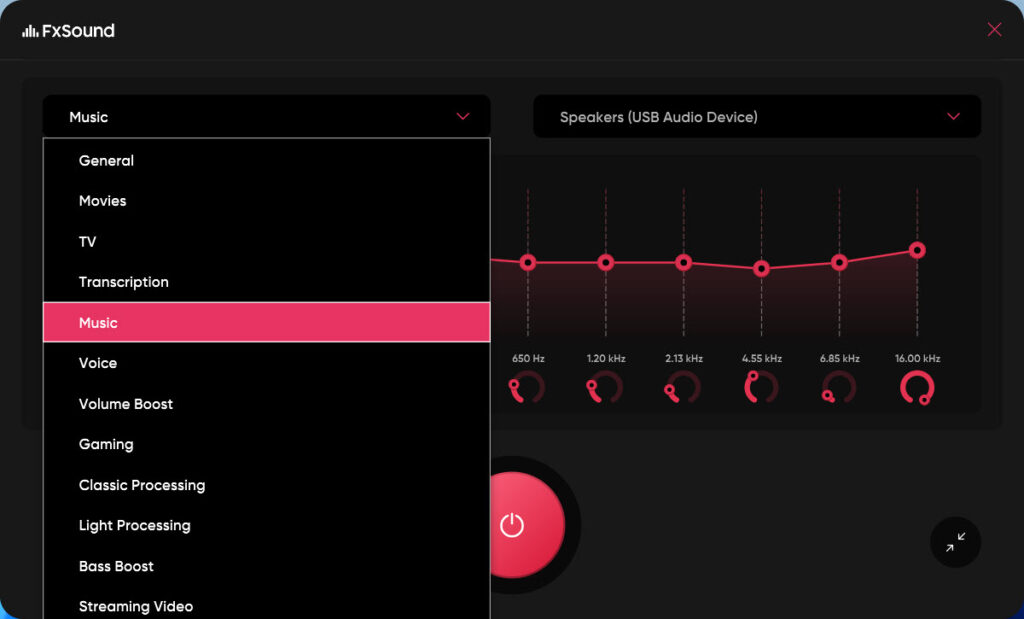 You can select those choices by clicking on General in the top-left corner of your screen. FxSound's voice settings will be altered after you select any of the alternatives. You can, however, experiment with their settings if you desire.
Simply select the preset you wish to change, edit it, click on the three horizontal lines, then hover your cursor over the Save New Preset option to name your freshly created new sound profile.
You can also use the FxSound app to import or export presets; simply click on the three horizontal lines and you'll see options to do so. Choose the task you wish to do and get started.
FxSound Enhancer Settings
Let's have a look at the options available in FxSound Enhancer. The engineers at FxSound were able to keep the setup clutter-free by putting all of the adjustable options on the front screen.
Click on the three horizontal lines and then Settings to access the settings. Once you've arrived, you'll be able to select from a number of possibilities. You may enable or disable keyboard shortcuts and/or audio tips, have the software automatically recognize the output device, and if you mess up, just click Reset presets to factory default and you're good to go.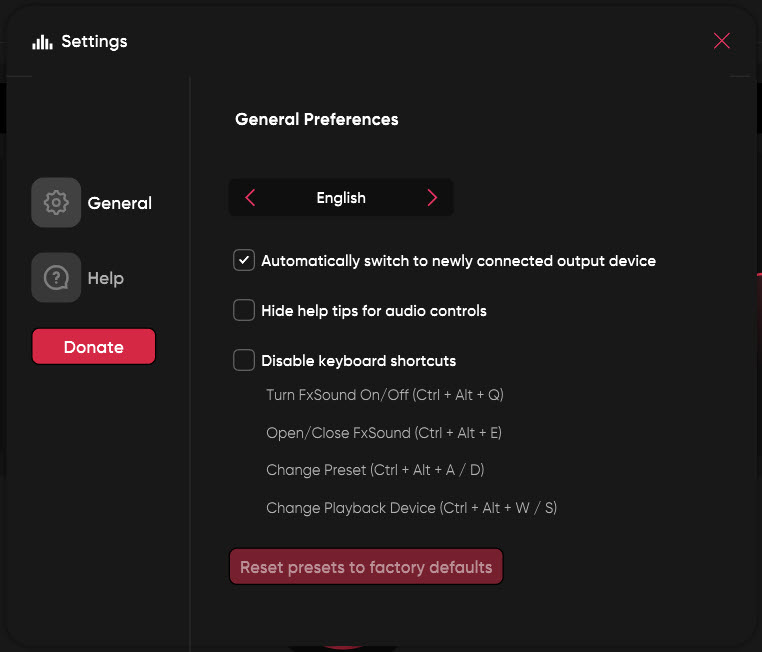 Is FX sound Enhancer good?
FxSound Enhancer is an excellent program for those who wish to improve the sound quality of their system. It includes a lot of choices for changing the sound, and if you ever feel like you've gone too far with the audio enhancement, you can just reset the preset. You also get a number of settings that you can modify based on the work at hand. Everything is a recipe for a fantastic Audio/Sound Enhancer, and one of them is FxSound.
Is FxSound safe?
FxSound is a respectable piece of software made by a firm that has been active for a long time and has about a million users all over the world. As a result, there's no need to be concerned about it being malevolent or dangerous. It's a fantastic application that you should give a shot.
In this video, we are gonna show you how to enhance PC sound quality with FXSound:

If you like the app, you can get it at fxsound.com.