In this tutorial, we will show you how to reset password of Windows 10 with Hiren's BootCD PE.
So you forgot Windows 10 password? You can't log in to Windows 10 because you have forgotten the password to your Local account (or Administrator) on your Windows 10 PC. Well don't panic, it's very easy recover your forgotten password to any Windows operating system. We will be teaching you how to remove you forgot the password, thus you can get back into Windows desktop. We will be using Hiren's BootCD PE, it's a free tool to reset Windows 10 forgotten password for free.
Let's start with the steps to Windows 10 password reset one-by-one.
Things you need:
1. USB Flash Drive
2. Hiren's BootCD PE
3. Rufus
4. Spare computer to create bootable USB flash drive with Hiren's BootCD PE
We highly recommend you to check out our other tutorial on Hiren's BootCD:
How to Reset Your Forgotten Windows 10 Password with Hiren's BootCD PE
Step 1. Boot up your system with Hiren's Boot CD
Here are the steps to boot from a USB or CD on Windows 10:
1. Plug in USB Flash Drive to your PC/Laptop.
2. Power On your computer and then press "F1" or "F2" or "F10" or "F12" or "DEL" to load the Boot Menu on your system.
(The way to enter into BIOS Settings depends on the computer manufacturer).
3. Then select USB as your First Boot Device and press Enter.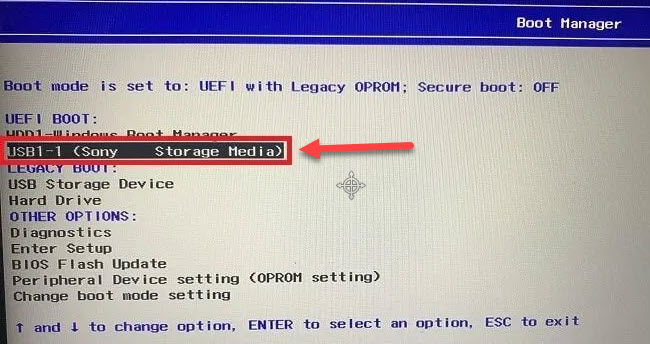 4. Save and exit from BIOS settings.
5. Once you select the USB as your boot device, Hiren's BootCD PE will load and you will be asked "Press any key to boot from USB…"
6. On the next screen, you will see Windows Pre-Installed Environment will load in from of you.
7. Now, we are going to use the NT Password Edit Tool by Hiren's BootCD PE. It is a small utility freely available to recover or reset admin password of any Windows 10/8/7.
Step 2. Reset your Windows 10 local account password (Windows 10 Administrator) with Hiren's BootCD
Follow the below steps to do the magic.
1. From the Desktop, click Start Menu > All Programs > Security > Passwords
2. Run NT Password Edit.
3. Load the Windows Partition for "SAM" file and click Open.
4. Select your local account (or Administrator Account) and press Change Password.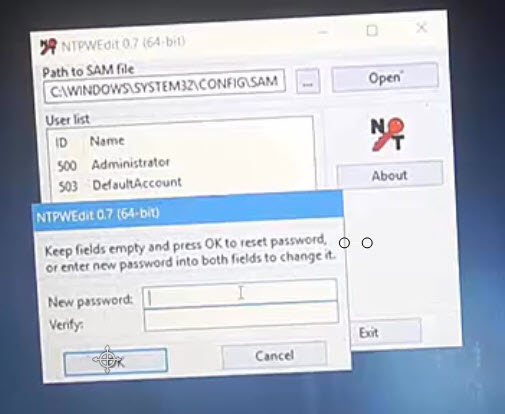 5. Now you can set the new password here. or if you want to remove the password, leave the new password fields Blank. Click OK.
6. Save changes.
7. Restart your computer to exit the Hiren'sBootCd PE mode.
VIDEO TUTORIAL: How To Reset Forgotten Windows 10 Password with Hiren's BootCD PE

That's it. We hope you guys find this solution useful.