In this article, learn how to manually download and install .Net Framework 3.5 on Windows 10 PC or Laptop without CD, DVD, ISO or Bootable USB device.
If you have limited bandwidth or you are on a Windows PC or Laptop that is not connected to the Internet, you may find difficulties installing .NET Framework 3.5. Even if you have don't have the above problems, you may receive the one many other users received while installing .NET Framework 3.5. No matter how many times you attempted, whenever you tried to install .NET 3.5, the following message pops up every time:
The following feature couldn't be installed:

.NET Framework 3.5 (includes .NET 2.0 and 3.0)

Error code: 0x800F081F
Read more: How to Fix Error Code 0x800F081F When Installing .NET Framework 3.5 in Windows 10
How To Install .NET Framework 3.5 in Windows 10 Offline
You need to have installation media or an ISO image for your Windows version to perform this method.
Read more: Download Official Windows 10 ISO
1. To begin, insert your Windows 10 DVD or USB, or double click on it's ISO file to mount it.
2. Open This PC and note what drive letter of the Windows 10 installation media.
3. Now, start Command Prompt as Administrator.
4. Type in the following command and press Enter
Dism /online /enable-feature /featurename:NetFx3 /All /Source:<DRIVE>:\sources\sxs /LimitAccess
Replace the <DRIVE> with the drive letter of your Installation media.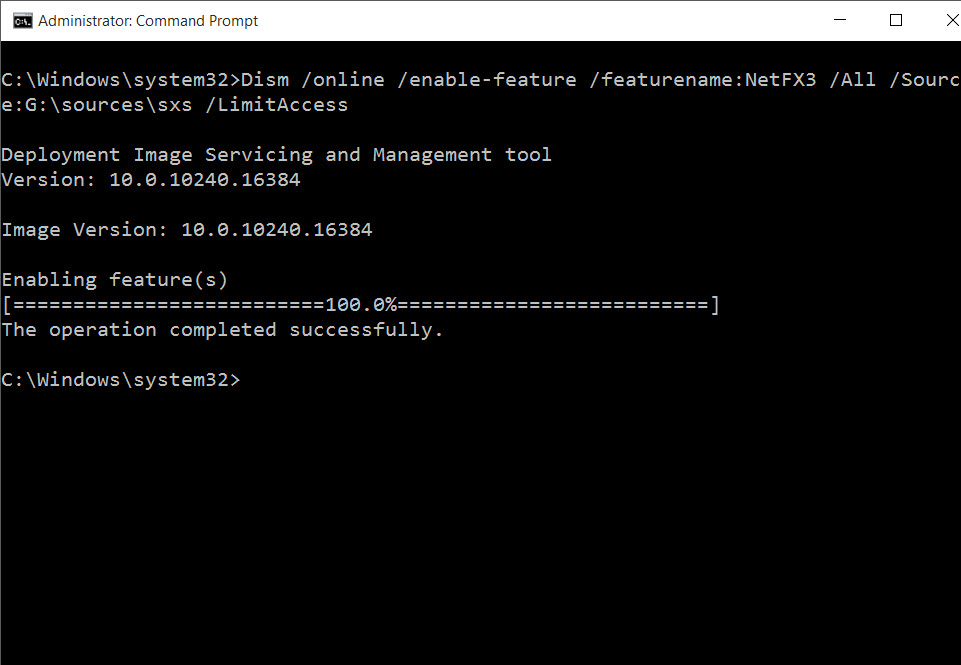 5. Wait for the installation process to finish.
That's it.
In this video, we will show you how to Install .Net Framework 3.5 on Windows 10 Offline, this guide will teach you an easy method to complete your work.

Hope something helps you.