It can be really aggravating for Not being able to send messages on Microsoft Teams. Perhaps your teacher, mate, or project manager is expecting you to respond to a critical chat message. Teams, on the other hand, have suddenly chosen to undermine you.
Microsoft Teams may occasionally display issues such as:
1. Because you are not a chat member, you are unable to send messages.
2. This channel can only be used by owners to send messages.
3. The message was not sent.
What to Do If Microsoft Teams Won't Send Your Messages
Quick Note: If you're having trouble sending messages to your team's separate channel, it's possible that there's a larger problem. Look at the Office365 health status to see if there's anything there about Teams messaging problems.
If You're Getting Permission or Access Related Errors
If Teams was unable to send your message because you are not a part of that chat or channel, please contact the owner of that chat or channel. They most likely accept strong authorization settings that prevent external parties from sending messages.
Check in the Teams Admin Center with your IT admin to see if the Teams Messaging policy has been assigned to your user account.

Ensure you've been invited to the appropriate chat or channel. Then request that they allow you to utilize the chat and send messages to other conversation members.
Check Your Connection
Check your network connection to make sure it's working properly.
Renew Your IP Address
On Windows 10
Type the ipconfig /renew command in Command Prompt. This will assist you in updating your IP address.

On Mac
1. Select System Preferences → Network from the Apple menu.
2. Then choose the network for which you want a new IP address.
3. Select Advanced > TCP/IP > Renew DHCP Lease from the drop-down menu.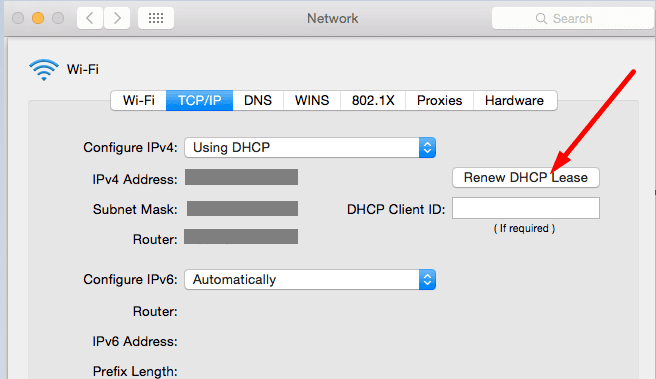 Optimize Your Network
1. Restart your computer and modem.
2. Disable all other devices that are connected to the network.
3. Use a cable connection if available, or change to a mobile hotspot.
Use a Different Teams Version
Log in to Teams web if you're having trouble with the desktop client. Check to see if the web app allows you to send messages. Check if you're having the same problem on your phone or tablet if you installed the Teams app on it as well.
Create a New Group Chat
Asking a third member to create a new group chat is an easy technique to get around this difficulty. After that, the chat's owner can exit the conversation. Many customers who had this issue in group chats with two or three people confirmed that this fix worked for them.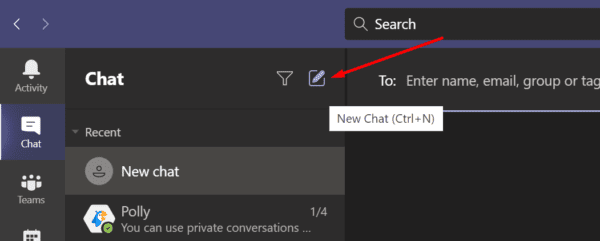 Close Background Programs
Teams may be hampered by other apps operating on your system. Close any apps that you aren't using. Close all MS Teams-related processes before restarting the program.
On Windows 10
1. Press CTRL+SHIFT+ESC to open the Task Manager.
2. Select the Processes tab.
3. Right-click on the superfluous processes and programs, and select End task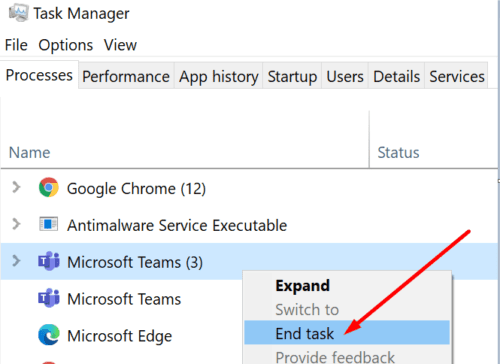 On Mac
1. Go to Applications > Utilities > Activity Monitor after opening Finder
2. Select the Process Name column > All Processes.
3. Then pick Quit from the drop-down menu next to the application you want to quit.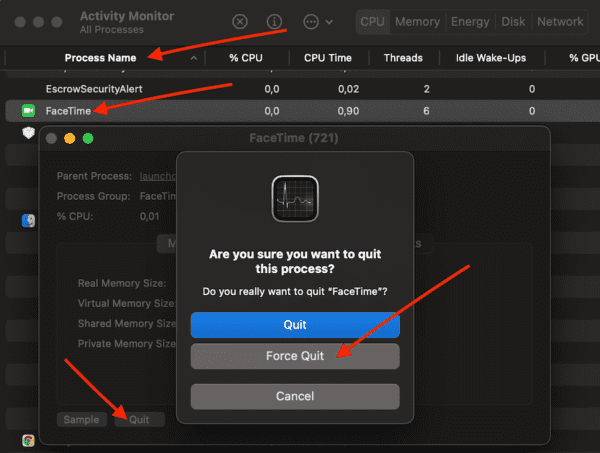 Update Teams and Your OS
Check to see if your Teams App is up to date. Upgrade any new OS versions that are available and see if you can send Teams' chat messages.
To check for updates, go to Teams, click on your profile image, and then Check for Updates.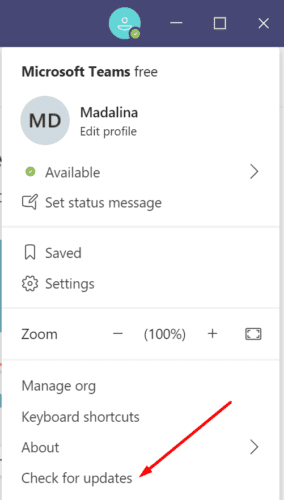 Open Settings > Update & Security > Windows Update > Check for updates To upgrade your Windows 10 edition.

Go to the Apple menu > System Preferences > Software Update to get the most recent version of macOS.
Delete the Cache
Certain elements of the app, particularly the chat tool, may be affected by your Teams cache. As a result, you'll need to close Teams and then clear your cache using the instructions below.
On Windows 10
1. Write in %appdata%\Microsoft\teams in the Windows search bar.
2. Go to the Cache folder and open it. Delete all of the files from %appdata%\Microsoft\teams\application cache\cache.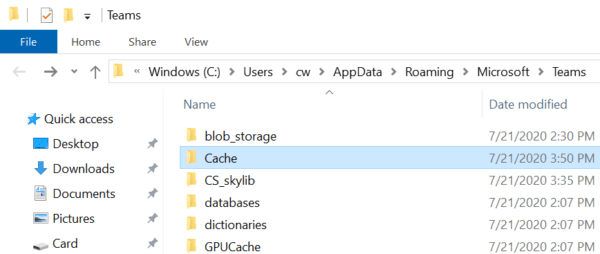 On Mac
1. Launch Finder, then select Go to Folder from the Go panel.
2. ~/Library/Application Support/Microsoft should be entered in the Go to Folder box.
3. Empty the trash bin by right-clicking on the Teams folder → Move to Trash.
Please let us know if the problem has been resolved.
Check this video for more help:

That's about it.