Microsoft Outlook has been around for a long time. Like Windows 10 and other Windows programs, Microsoft Outlook has received regular updates from Microsoft. Microsoft has undoubtedly given a better user experience with each upgraded edition. However, "Outlook Not Responding" is an error message that not everyone, but some of us, must deal with on a regular basis. You may not have pondered who is to blame for Outlook not working or having troubles working. However, in this article, we'll look at how to fix Outlook not responding. 
There could be several reasons why Outlook isn't working properly. Either your new Windows 10 upgrade messed things up, or there were a few minor software problems. Whatever the case may be, we are prepared to resolve the Outlook Not Responding or Outlook Not Working issue.
We'll go over a few different ways to get Outlook up and running quickly with this article. Enlighten us about each one separately.
How To Fix Outlook Not Working
Make sure to look for 2 objects and you can start the diagnosis and fix it.
1. Check For Unattended Dialog Box
Check to see if any Outlook-related dialog boxes are open in the background. It's possible that you won't finish the dialog box procedure and it will hang in the background, preventing you from using Outlook. To switch open windows, press Alt + Tab. Complete the process and access Outlook if a dialog box is stuck somewhere.
2. Check For Ongoing Process
If you're performing a lengthy task, such as removing or migrating a large number of files, Outlook may become unresponsive. While you're wondering why Outlook isn't working, it's busy processing massive amounts of data in the background, preventing you from doing anything. Wait for the procedure to finish, keeping an eye on the status bar at the bottom of the Outlook screen.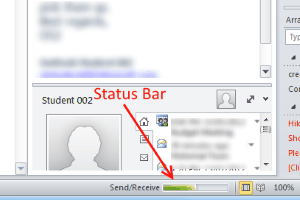 If neither of the above-mentioned generic problems is the cause of your Outlook's failure to respond, the methods listed below will help.
3. Starting Outlook In Safe Mode
One of the most common and first fixes for Outlook not responding is to use this strategy. If your Outlook program isn't working, try starting it in Safe mode. It will most likely start, and if it does, close Outlook in safe mode and reopen it in regular mode.
How to start Outlook in Safe Mode?
Put in Run in the start menu and click on Enter, or hit Windows Key and R together.
The Run box should be open now. Type "outlook.exe /safe" and click on Enter. Start  Microsoft Office in Safe Mode.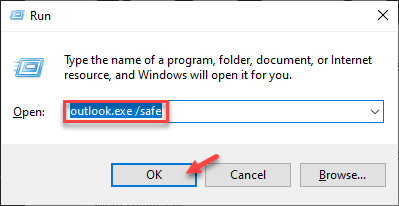 Close MS Outlook once it has started in Safe Mode and restart Outlook as usual. This is the most basic and beginner-friendly solution to the problem of MS Outlook not working.
4. Disable Outlook Add Ins
Microsoft Outlook add-ins might cause Outlook to slow down. You can turn them off to check if they're the source of the problem.
To do so, go to Method 1 and launch Outlook in Safe Mode.
1 – Select File > Options > Add-Ins. Disable any unwanted add-ins that you believe are causing you problems. Restart Outlook in regular mode after disabling the Add-In(s) to check if it works.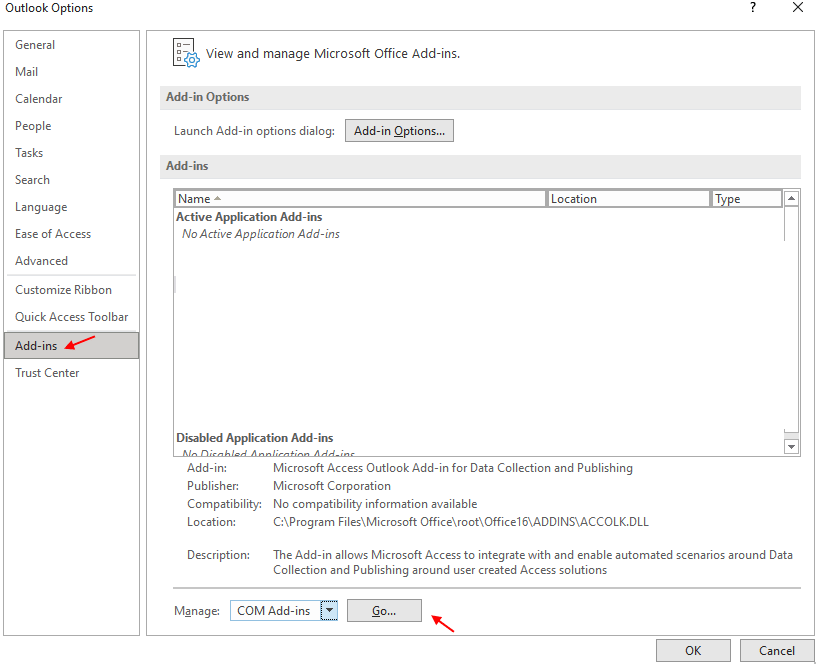 2 – Go to COM Add-ins and select Go.
3 – Then, remove the ticks from all Add-ins present and click OK.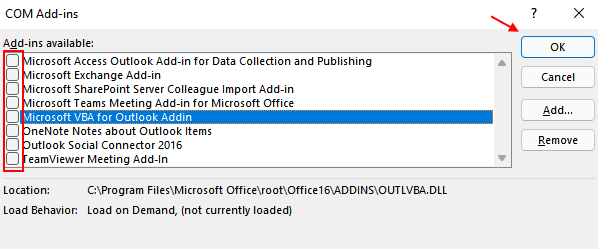 5. Update Windows
One of the causes, why MS Outlook isn't working, is because our Windows operating system isn't up to date. Even the tiniest changes can have a big impact. For Outlook to work properly, make sure your Windows operating system is up to date.
How To Update Windows
Go to the Start menu from the Taskbar to update Windows. "Update" is the command to use. If you're using Windows 10, the option to "Check for updates" will show at the top of the search results. The Windows Update software appears in lower versions of Windows, such as Windows 7 or Vista. 
In any case, check for updates and then click Install Updates if one is available.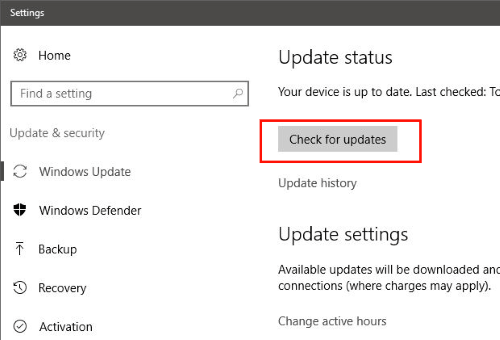 Wait for the Windows Update process to finish. Depending on the magnitude of the update, it may take some time. Restart your computer and open Outlook after the update is complete. Is Outlook still not responding?
6. Update Outlook
If your PC's version of Outlook is out of the current, it may cease running or stop working properly. If you can open Outlook and get to the File menu, but not any further, try updating Outlook. Click Office Accounts in Outlook's File Menu (not relevant for Outlook 2010 and lower). Select the Update Now option from the dropdown menu under Update Options.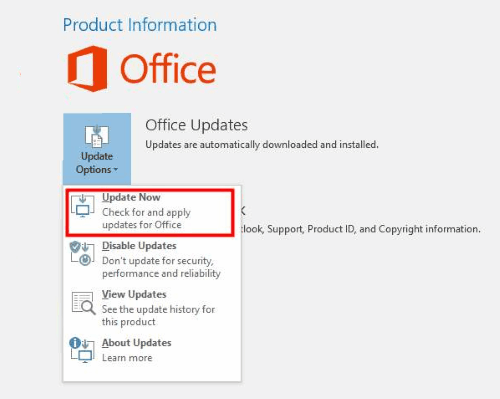 Whether you're using Outlook 2010, go to the Help menu and select Check for Updates to see if there's a new version available. If so, go ahead and upgrade.
It will most likely fix the Outlook not responding error once it is updated. To be sure, restart Outlook.
7. Repairing MS Office to Fix Outlook Not Working
Do you want to know how to repair MS Office to fix Outlook not responding? MS Outlook is compatible with Microsoft Office programs. As a result, any issues with Office may cause Outlook to respond incorrectly.
How To Repair MS Office to Fix Outlook Error
If none of the preceding techniques are working, another simple method is fixing MS Office. To open the Run box, press the Windows + R keys together.
There, type "Control Panel" into the box, and hit Enter. After that, the Control Panel of your PC should be open.
Select Programs and Features from the Control Panel. This will bring up a list of all the programs that have been installed on your computer. In the list, look for Microsoft Office.
Once you've done that, right-click on it and select Change. Select the Online Repair option from the pop-up window, then click Repair.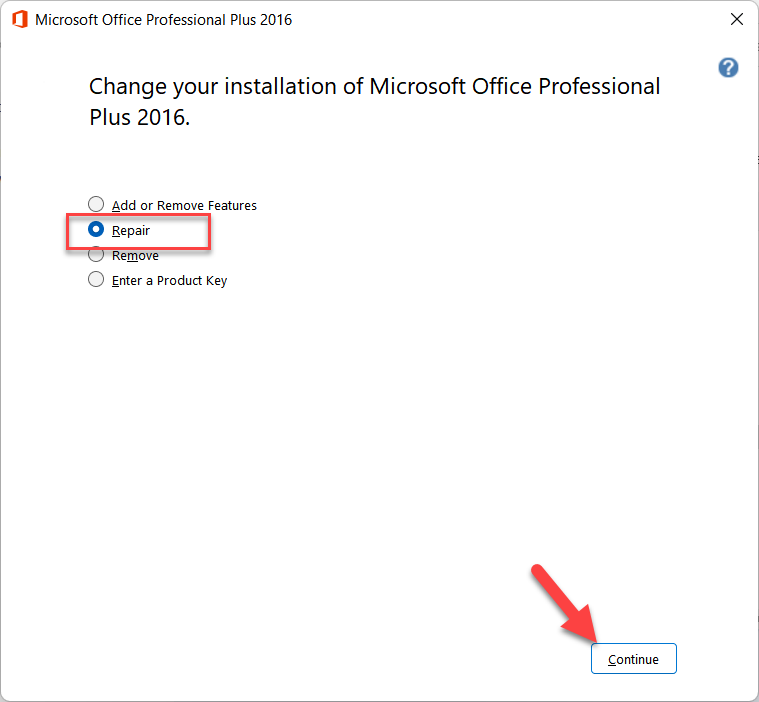 When the repair is complete, try running Outlook to check if the problem has been resolved. 
8. Repair Outlook Data Files
When you install MS Outlook on your computer, it also installs an Inbox Repair Tool. SCANSPST.EXE is a utility that can be used to fix Outlook not responding issues.
To do so, press the Windows + E keys at the same time to open Windows Explorer. To locate the SCANPST.EXE file, navigate to:
C:\Program Files (x86)\Microsoft Office\Office16
SCANPST.EXE should be run. You must browse and pick any PST file that you may have on your PC from the window that appears. To begin, press Start.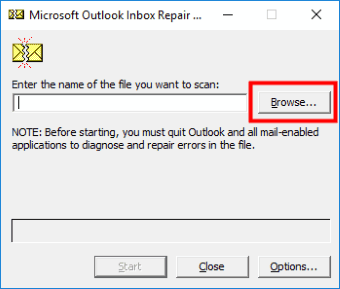 Select the checkbox that says "Make a backup of the scanned file before fixing" in the following step, then click the Repair button. Run Outlook after the repair is complete to see if it worked.
9. Create New Windows User Profile
Microsoft itself recommends this strategy for resolving Outlook issues. So, if none of the other ways work, you should give it a shot.
If you're using Windows 10, type Control Panel into the Start menu. Go to User Accounts > Mail > Show Profiles in the control panel. If you're using Windows 8, go to the Apps menu and select Control Panel > Mail > Show Profiles from the Mail menu. For Windows 7, the procedure is the same, but Control Panel can be accessed immediately from the Start Menu.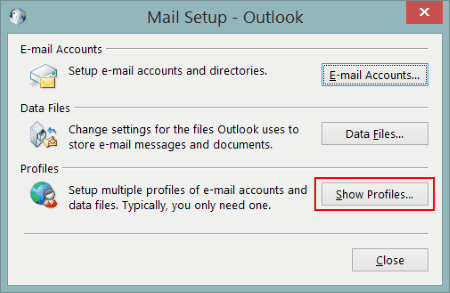 When you establish a new profile, make sure to use your primary Outlook email address. Remember to select the Prompt for a profile to be used option on the Show Profiles screen.
Start Outlook now and log in with the newly established profile. Check to see if this resolves your issue.
10. Disable Anti Virus
Some anti-virus software is set up to scan Outlook emails for viruses. If this is the case, your anti-virus software could be to blame. Disable your anti-virus software and open Outlook in regular mode to be sure. Your Anti-Virus is the culprit if it's working properly. If it doesn't work, turn on your anti-virus software and hunt for alternative ways to fix Outlook not responding.
In this video, we are gonna show you how to fix Outlook not responding, freezing, crashing issue:

In the end,
It's my genuine hope that these troubleshooting tricks helped resolve your Outlook not working problem. If none of these approaches worked for you, there's something strange going on with your computer or Outlook. To get a definitive answer, I strongly advise you to post a help request on Microsoft Office Support Forum. While you do so, please mention your issue, with the exact error message or concerns that you are facing with this Outlook not working issue.