When Outlook continues asking for a password despite the fact that you've entered it multiple times in the program, it's a hassle. If the problem persists for an extended period of time, it may cause you to lose your mind since you will be required to input your password each time you click on something in the app.
A variety of factors contribute to the need for you to enter your password repeatedly. It's possible that your profile has been set up in such a manner that every time you send an email, you'll be required to verify yourself. Alternatively, it's possible that your profile has been corrupt, which is creating the problem.
How To Fix Outlook Keeps Asking for Password on Windows 11/10
Method 1. Remove Your Credentials From The Credentials Manager
If you don't already know, your Windows PC comes with a tool called Credentials Manager that lets you save and manage login information for a lot of different services. It also saves usernames and passwords for your Outlook account, so you don't have to write them down. Sometimes, these saved details can get in the way of how the app works. For example, Outlook might keep asking for the password even after you've already given it.
Simply deleting your Outlook logins from the Credentials Manager on your computer will resolve the problem. Here are the steps:
1. If you have the Microsoft Outlook program open, close it.
2. In the search bar, type "Credential Manager" and then select the Credential Manager from the results.
3. Click Windows Credentials.

4. Scroll down to the Generic Credentials section, find the username wrt to the Outlook account.
5. When you see the downward arrow next to its name, simply click on it to reveal the menu.
6. You can either Edit the password or Remove and re-enter the password, depending on your preference.

7. To edit, select Edit. And then type a new password, then click the Save button.

8. To remove, select Remove. Once the confirmation dialog box has shown, click OK to proceed.

9. Close and Relaunch the Outlook app.
10. You'll be prompted for your password when logging in. In order to fix this, we had to remove our stored credentials.
11. Enter the password you used to log in. The password should no longer be required when you close and reopen Outlook.
Method 2. Enable The Remember Password Option
Many websites and applications allow you to save your password so that you don't have to input it every time you log in. If you or someone else has unchecked the option to remember your password in Outlook, you may not be able to access your account.
Enabling this option may be the reason why Outlook continues asking for your password.
1. Go to Control Panel
2. On the following page, select the User Accounts option.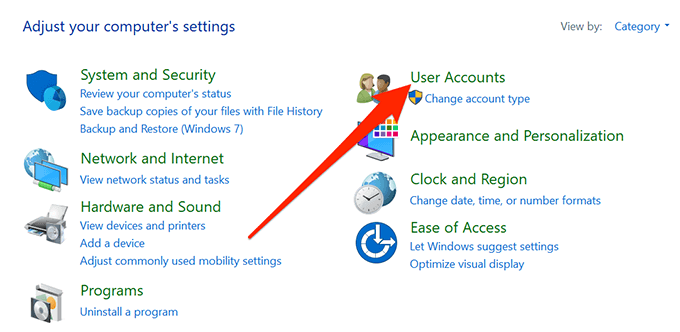 3. Click the Mail option.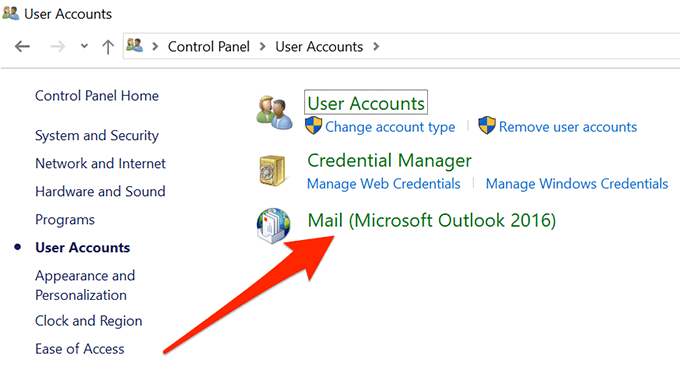 4. When you open the package, you'll see a pop-up on your screen. To access your email accounts, click on the Email Accounts icon.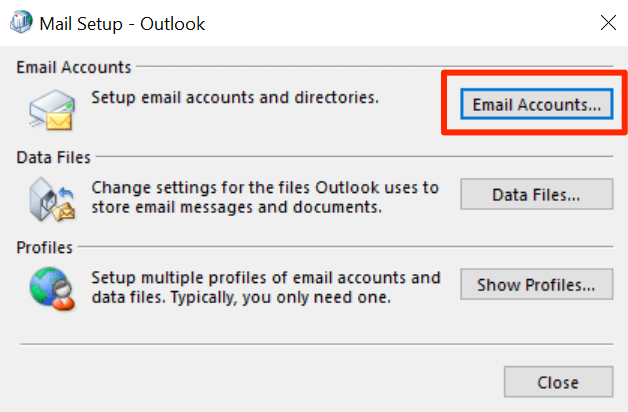 5. To change your Outlook email account, choose it from the list and click on the Change button.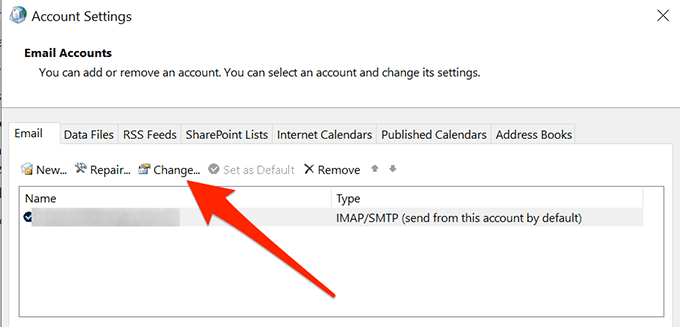 6. You'll find a checkbox labeled "Remember password" in the Logon Information section of the next screen. Activate the option by clicking on the checkbox and then clicking Next to save the changes.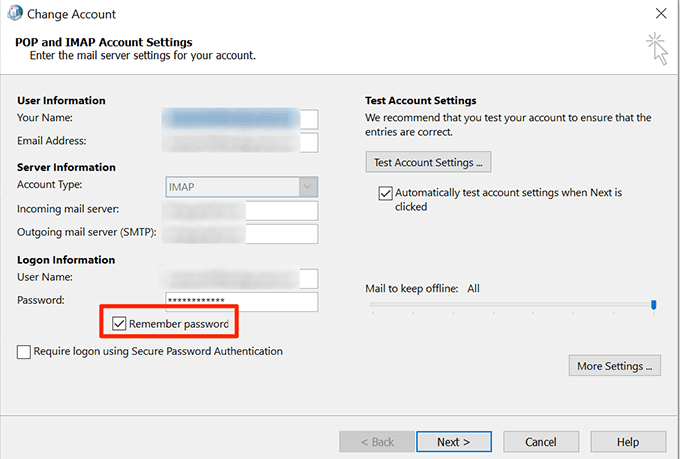 Method 3. Disable The Always Prompt For Login Option
With an Exchange email account, there is a feature in Outlook that will prompt for your password every time it is accessed. Turning off the option should solve the problem if you haven't done so already or aren't sure whether you have.
1. Open Control Panel
2. Search for "Mail" in the Control Panel's search box and click on the single result that displays on your screen.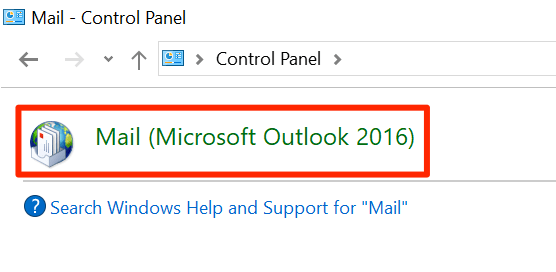 3. Click on the Email Accounts icon to access your email accounts.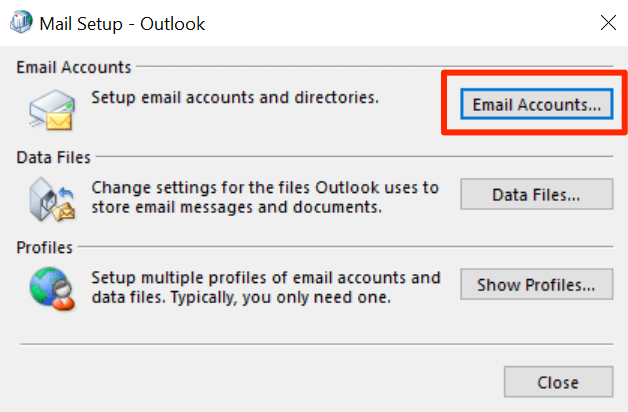 4. Select your account from the list and then click on the Change button.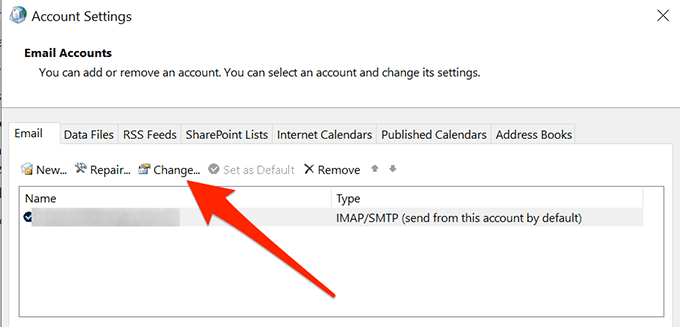 5. On the next screen, you'll see a button labeled More Settings. Open more options by clicking on it.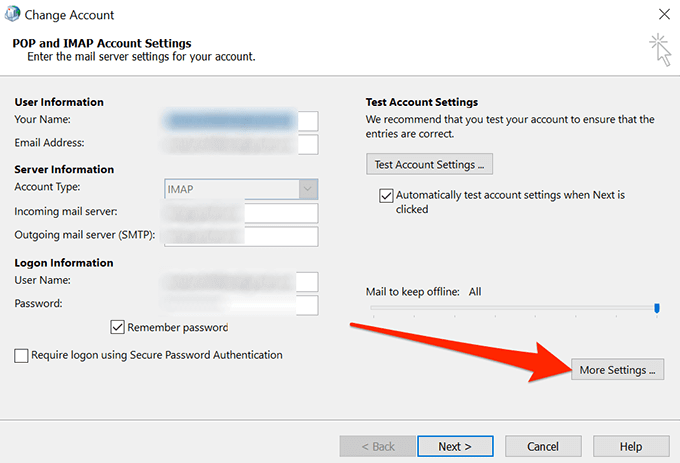 6. Go to the Security tab and disable the option "Always prompt for login credentials".
Method 4. Create & Use a New Outlook Profile
Outlook utilizes a user's profile to distinguish one person from another. Creating and utilizing a new profile should fix any issues you're having with the one currently being used in the app.
In Outlook, it's simple to create a new profile from within the program.
1. Launch the Outlook app.
2. Click File > Account Settings and then select Manage Profiles. It will allow you to manage your Outlook profiles.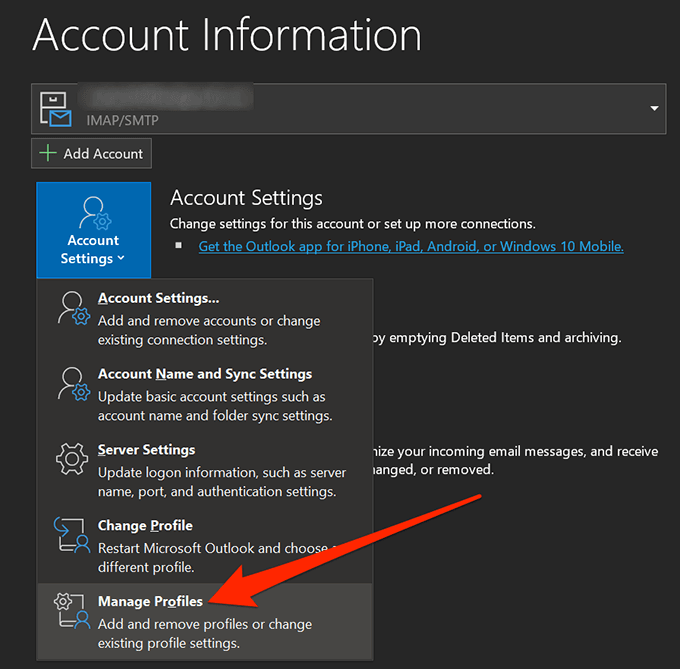 3. Click the Show Profiles button to see your profiles.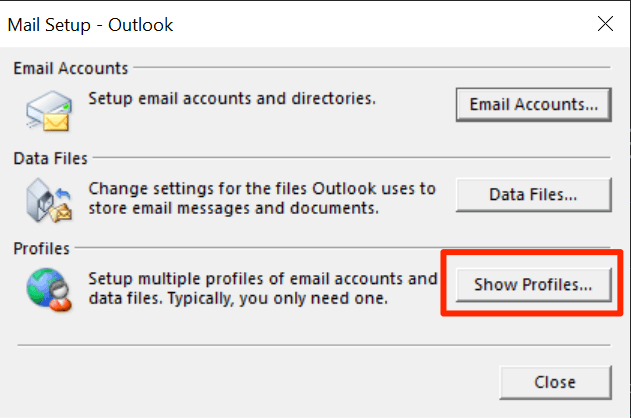 4. You'll be able to see your current Outlook profile as well as any additional Outlook profiles that are accessible. Click on the "Add" button to add a new profile.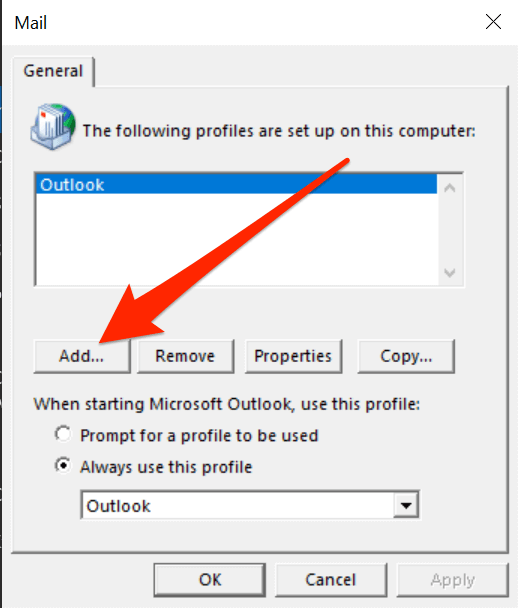 5. Put a name for your new profile and click OK. Use any name you want for your new account.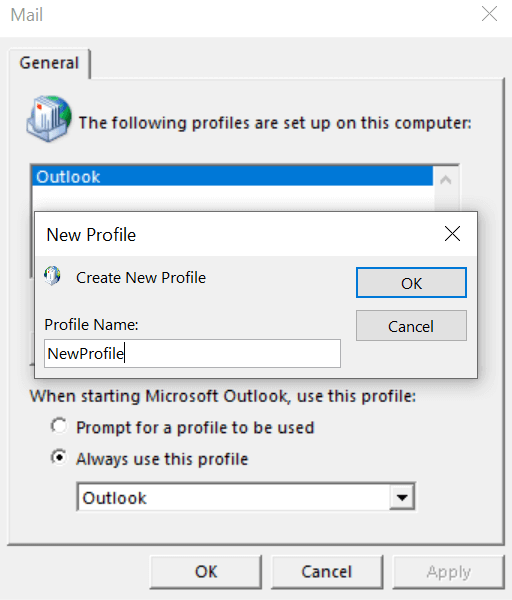 6. On the File menu, go back to Account Settings. The option that says Change Profile is the one you should pick this time.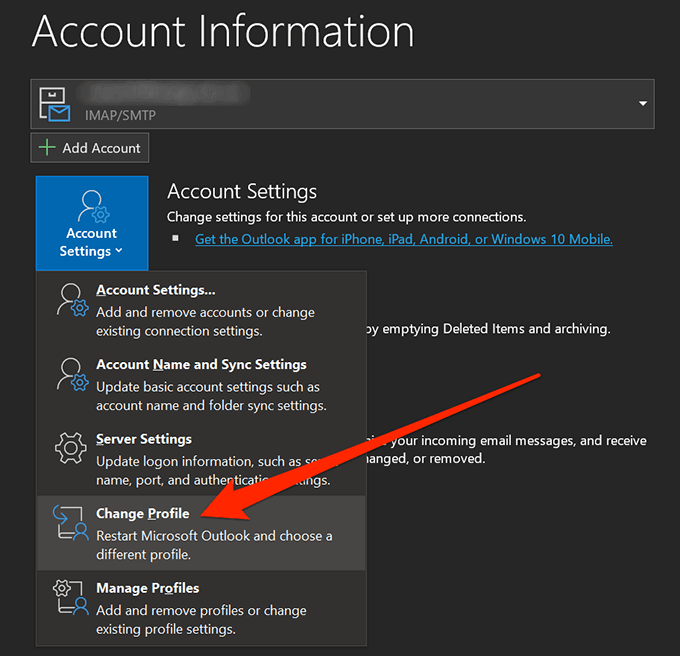 It's necessary to restart Outlook in order to utilize a fresh profile.
Method 5. Update Your Outlook Version
One of the reasons why Outlook continues asking for your password is if you use an older version of Outlook. It is common for older versions to contain problems and faults that have been fixed in the later ones.
You should be able to resolve the problem by installing the most recent version of Outlook on your computer.
1. On your computer, launch the Outlook application.
2. Click on the File menu, select Office Account.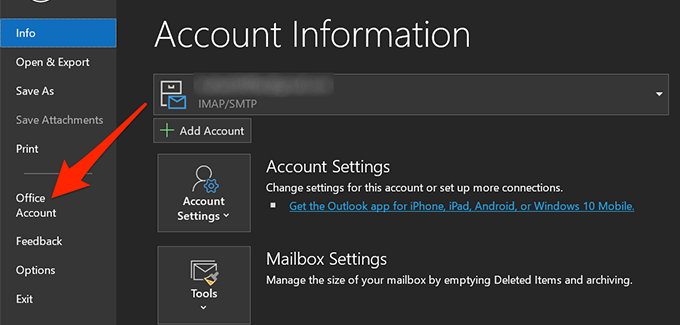 4. On the right-hand side pane, you'll see several alternatives. Click Update Now from the Update Options drop-down menu.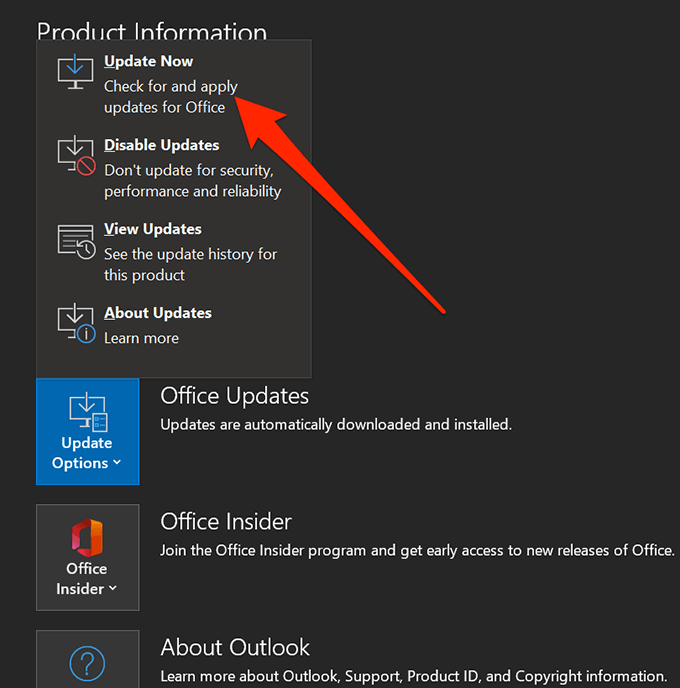 5. After that, you'll have access to all of the app's most recent updates, which you can then download and install.
6. If you don't see the option for updates, choose "Enable Updates" from the Update Options menu to make them happen. It will allow the app to get the updates that were previously blocked.
Method 6. Launch Outlook In Safe Mode
Finally, if nothing else works, you might want to try opening the app in safe mode and seeing if Outlook still asks for your password when you do. Safe mode turns off all the things that aren't important in the app, so if there's a problem with any of them, this should let the app start anyway.
1. Find the Outlook shortcut icon on your computer, wherever it is.
2. When you hold down the Ctrl key on your keyboard and double-click on the Outlook shortcut, the shortcut will open up.
3. It will ask you if you want to start the app in safe mode. Click "Yes" and go on.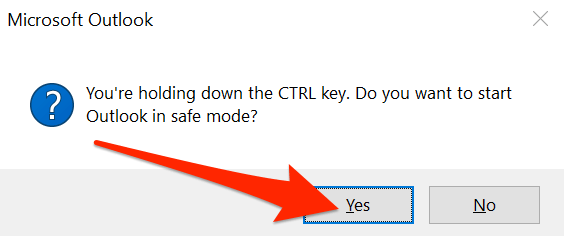 4. If the app doesn't ask you for your password in safe mode, it's safe to say that one or more add-ins installed in the app are to blame. Make sure to check them and get rid of any that you think aren't safe
As soon as you can, you'll want to get rid of having to enter your password every time you do something in Outlook. Hopefully, you can solve the problem and never have to enter a password again in Outlook on your computer. There are a lot of ways you can do this.
Check this video for more help:

Please let us know what you think in the space provided below in the comments area.