In this tutorial, learn how to download and play Garena Free Fire for PC on Bluestacks 4 with its new keymapping controls.
But let me explain first What is Garena Free Fire?
Garena Free Fire is one of the best battle royale games apart from Fortnite and PUBG. 50 players compete against each other, but only 1 survives. Also, you can play with your friends in team matches.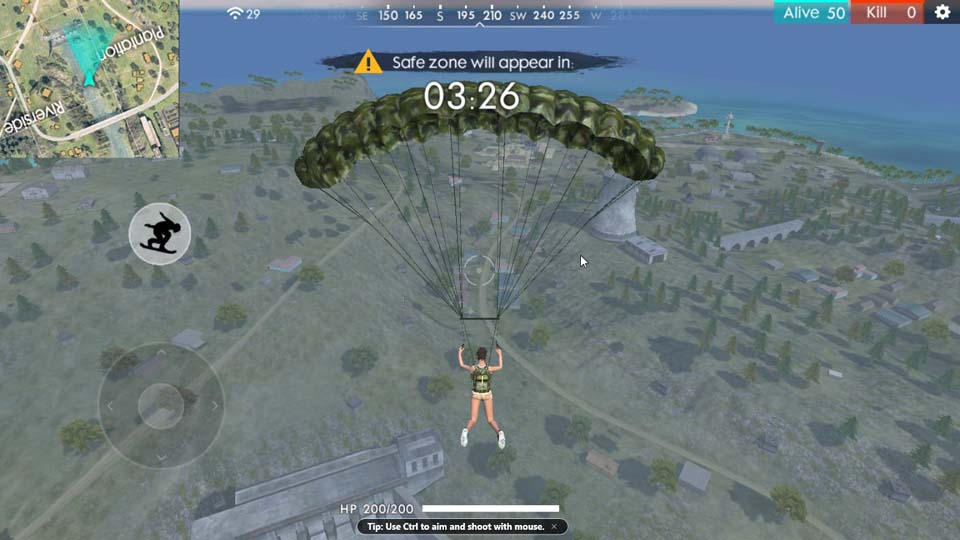 Main Features of Garena Free Fire For PC Free Download:
– Survival shooter in its original form.
– 10 minutes, 50 players, epic survival goodness awaits
– 4-man squad, with in-game voice chat.
– Realistic and smooth graphics.
At this time, Garena Free Fire is available for free through Android's Google Play and the iOS App Store.
Download Garena Free Fire for iOS
Download Garena Free Fire for Android
Can you play Garena Free Fire on PC? This article will tell you how to play Garena Free Fire on PC with Bluestacks 4 faster and better.
How To Download & Play Free Fire on PC with Bluestacks 4
Step 1. Visit this source to download the latest version of Bluestacks.
Step 2. After the download process is complete, install Bluestacks on your PC.
Step 3. Launch Bluestacks on your PC, and then log in your Google Account by giving your login ID and password.
Step 4. Download Garena Free Fire for PC from this below link:
File Name: Garena Free Fire XAPK
Version: v1.34.0
Author: GARENA INTERNATIONAL I PRIVATE LIMITED
Requirement: Windows 10/8/7
DOWNLOAD NOW
Step 5. Install the Garena Free Fire XAPK file on Bluestacks 4.
Read more: How To Install XAPK on PC With BlueStacks
or you'll want to download Garena Free Fire from the Google Play Store. Go to the Google Play Store, and search for "Garena Free Fire". You will see search result for Garena Free Fire for PC, install it into your PC and wait until it's completed.
When it's finished, you can launch and play Garena Free Fire game on your PC with mouse + keyboard.
1. Sign in with your Facebook account, VK account or email. You can also log in a Guest account.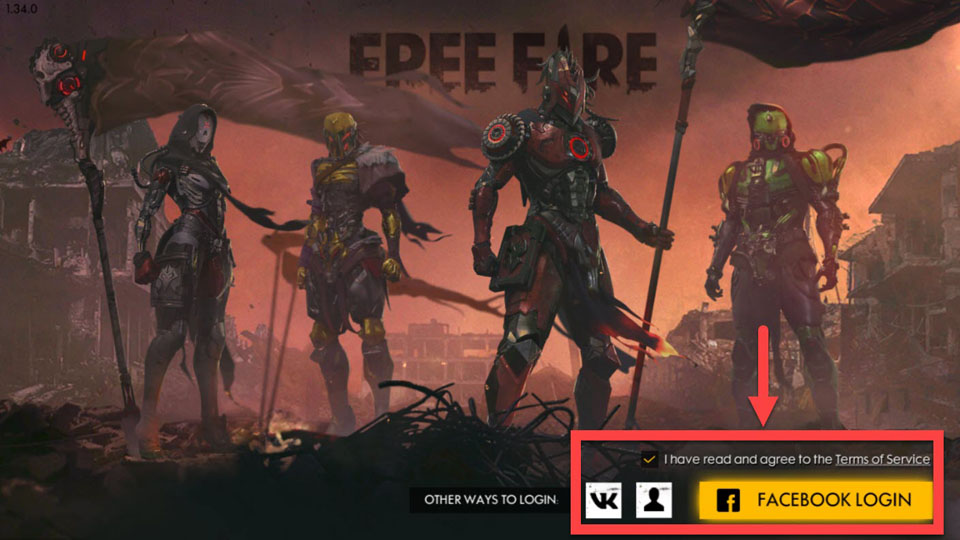 2. After logging in, open the game's Settings. If you use Ultra graphics, enable "High FPS" for smoother framerate.

3. You may want to enable "Full Control" for better aiming with a mouse. It is optional.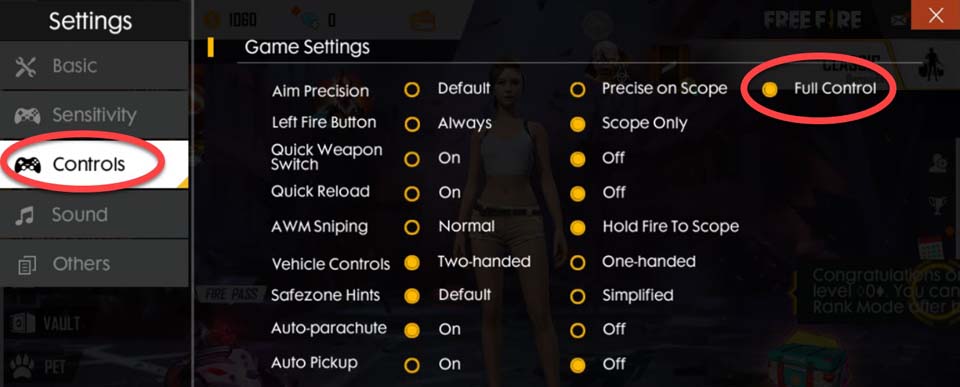 4. In the game, tap the F1 key to lock/unlock the mouse cursor for game controls
5. To customize controls, open the Bluestacks game controls. Click on "Edit" then "Advanced Settings"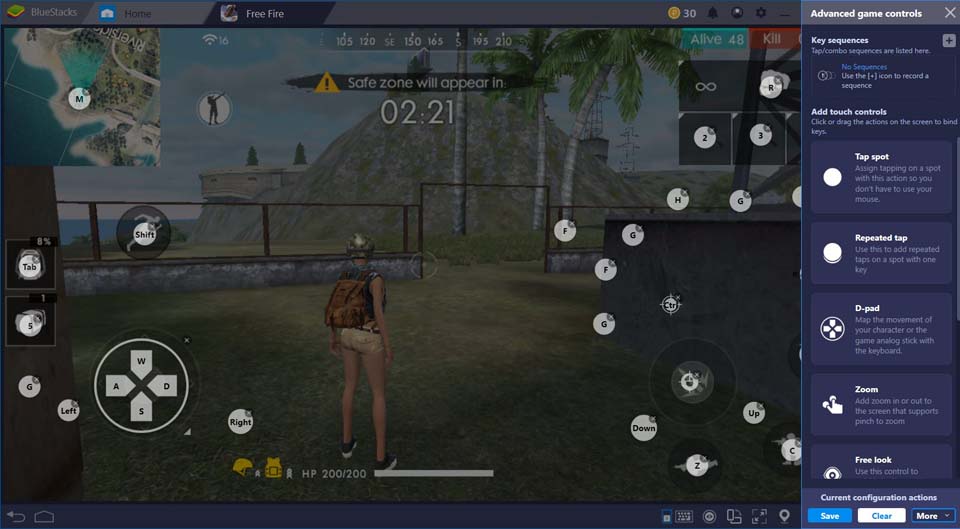 6. To change keys, left-click on any key icon you want to change, then press the New key you want to use. Click on "Save" to save changes.
7. To adjust mouse sensitivity, right-click the lock/unlock mouse icon. Change sensitivity in Bluestacks by adjusting it as shown below. The high the number, the more sensitivity the mouse will be.
8. To play in Full-screen on your PC, click on the Full-screen icon
9. For driving, use the arrow keys on your keyboard. Press the F key to Enter/Exit the vehicle.
VIDEO TUTORIAL: How to Play FREE FIRE on PC with NEW Bluestacks 4 Controls

Free Fire Battlegrounds PC System Requirements
If you want to download and run FREE FIRE on PC, make sure your PC meets minimum system requirements:
OS: Windows 7, Windows 8, Windows 8.1, Windows 10
Processor: Dual Core 2+ GHz
Memory: 4 GB RAM
Graphics: Nvidia HD Graphics 3000 or Higher
DirectX: Version 11
Storage: 4 GB available space
Hope something helps you.