In this article, learn how to disable Superfetch in Windows 10.
Let me explain first What is service host Superfetch? And should I disable Superfetch in Windows 10?
Superfetch is a service in Windows that's designed to speed up app launching by preloading certain apps based on your usage patterns. However, it should not be maxing out your processor all the time. So, sometimes Superfetch service may cause high disk usage problem. If it is slowing down your computer, I highly recommend you disable Superfetch service and see if it helps.
How To Disable Superfetch In Windows 10
Method 1. Via Services Snap-in
Step 1. Press Windows Key + R and type services.msc in the Run dialog box, then click OK to open Services snap-in.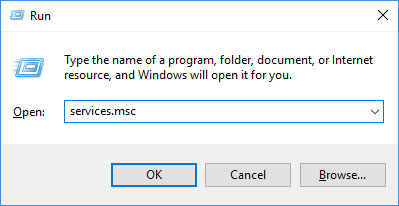 Step 2. In Services snap-in window, scroll down the list of services on your computer and look for Superfetch service. Double click on the service to edit its settings.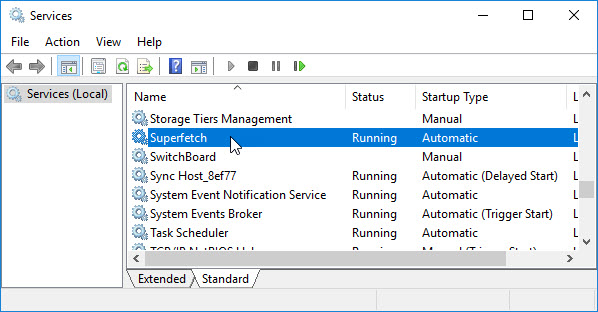 Step 3. In the service property sheet, first click on Stop to stop the service. Then set the Startup type for Superfetch to Disabled. Click Apply>OK to save changes.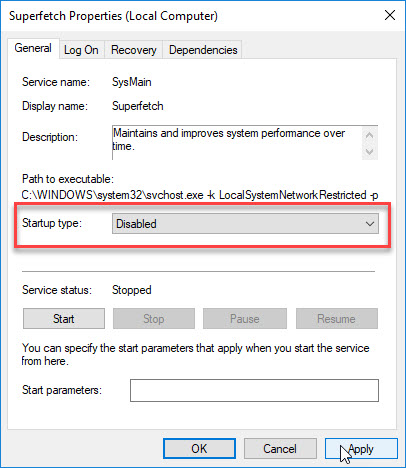 Step 4. You can close Services snap-in and restart your computer.
Now you've successfully disabled service host Superfetch.
Note: If you want to enable Superfetch service again, simply Start the service in Services snap-in and set its Startup type to Automatic.
Method 2. Using Command Prompt
Step 1. Click Start menu and type "command prompt". Then right-click on Command Prompt in the search results and click on Run as administrator.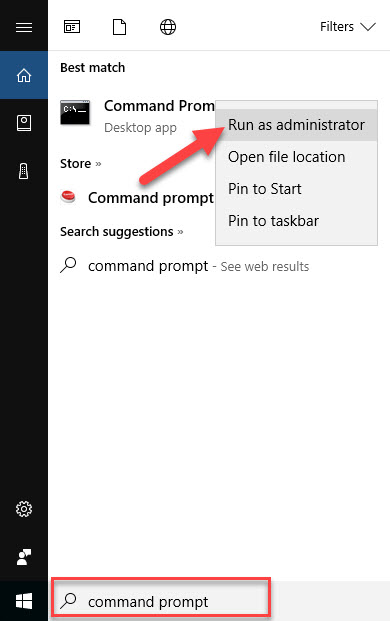 Step 2. When Command Prompt window opens, type following command and press Enter:
sc stop "SysMain" & sc config "SysMain" start=disabled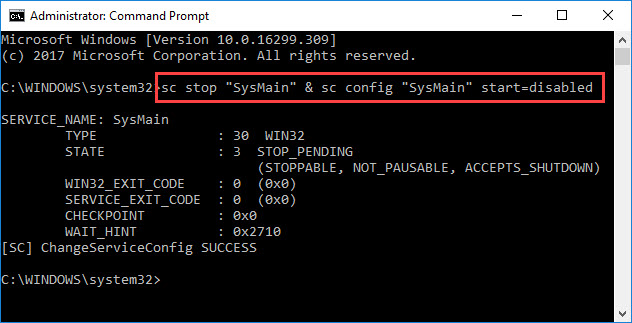 Step 3. Wait until the process finishes, you should get [SC] ChangeServiceConfig SUCCESS in return.
This should disable the Superfetch service on your computer.
Note: To enable Superfetch service again, run sc config "SysMain" start=auto & sc start "SysMain" command in Command Prompt.
Here's the video illustration of this tutorial:

Hope something helps you. If you have any problems with Windows 10 you can see for the solution on my blog.