In this tutorial, learn how to crop a video on iOS devices for before sharing them on Facebook, Instagram, Twitter, and other social media apps.
Notes: Instructions in this post apply to iPhone, iPad, and iPod touch devices running iOS 11 and 12.
Let me explain first what does cropping mean?
Cropping refers to the process of choosing an area within a video and image and removing everything outside of it. This process sometimes affects the aspect ratio, and it also results in the changing of the size of the source media. Practical uses for making a widescreen video square-shaped or cropping include removing an object or other people from selfies.
What's the Best Video Cropping App on iPhone?
There are a lot of video editors for iOS devices that support cropping, but the best is Video Crop because it's user-friendly and totally free.
How To Crop a Video on iPhone Using Video Crop
To crop videos on your iOS devices (iPhone, iPad, or iPod touch) with Video Crop, follow these steps below:
1. To begin, download Video Crop from the App Store.
2. Launch Video Editor on your iPhone, iPod touch, or iPad.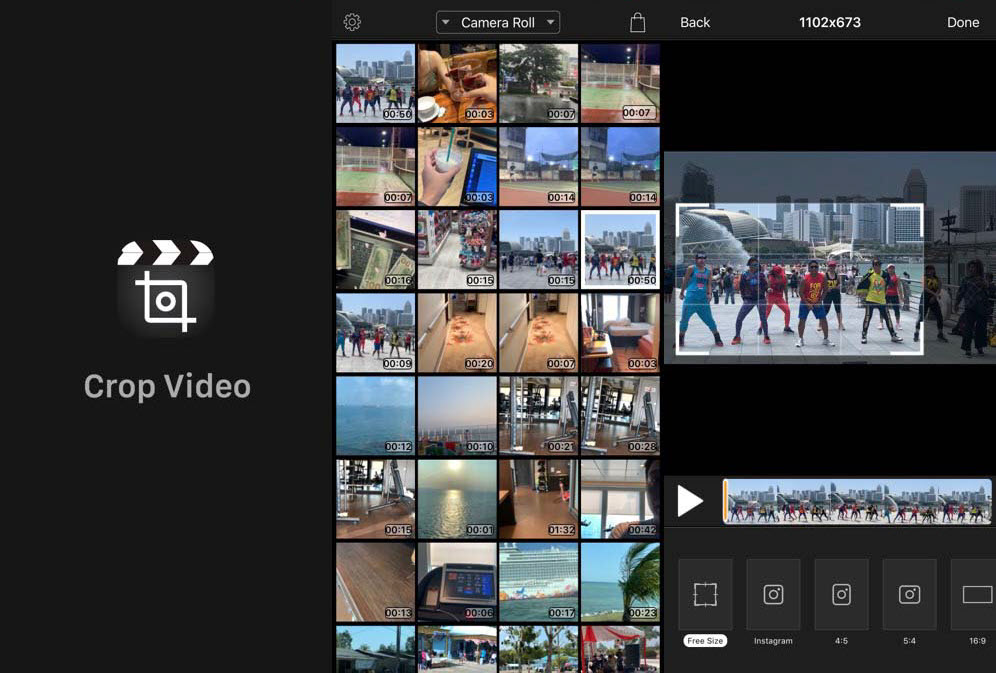 3. You'll be presented with a list of all of the video files you've recorded on your iPhone. Now, select the video you want to crop to play it.
4. Then, tap the crop icon in the bottom left of the screen.
5. Tap and drag one of the corners of the box to begin cropping your video, and tap the center of the box to move it.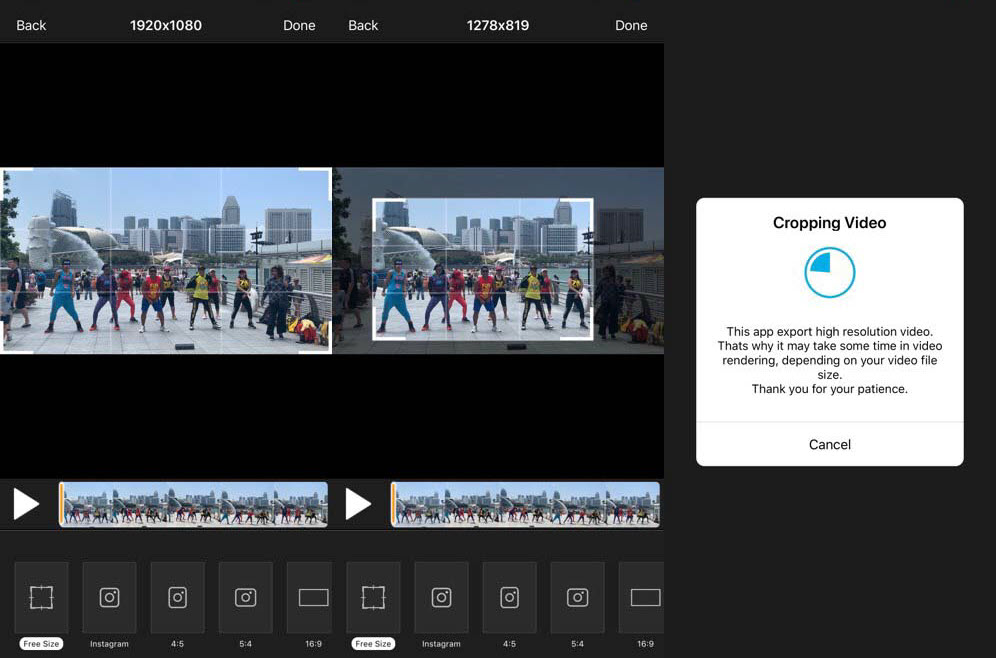 Tip: if you need a specific size for your video, you can select one of the preset aspect ratios along the bottom of the screen.
6. Tap the "Done" button in the top-right corner to crop your video.
7. Next, tap the button in the top-right corner to render your cropped video. It may takes some time in video rendering, depending on your video file size.
8. When you're finished, you can save a cropped video or share it on your Instagram, Facebook, and other social media apps.
Warning: Saving a cropped video will not overwrite the original.
VIDEO TUTORIAL:

Hope something helps you.