If your Fn keys on your ASUS Laptop don't work, in this article you will find the method, which apply to Windows 10, Windows 8/8.1 and Windows 7.
FIX: ASUS Fn button (key) problem on laptops
Method 1. The Filter keys
To fix:
1. Click on the Windows key, select Settings.
2. Select Ease of access.
3. Go to Keyboard section, make sure that filter keys are turned off.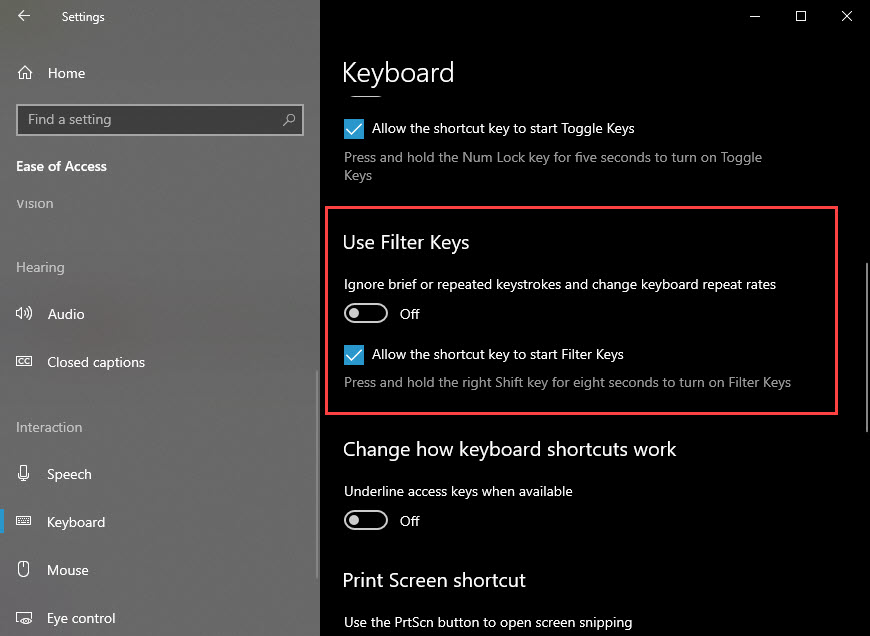 Method 2. Open HControl.exe file
Go to C:\Program Files (x86)\ASUS\ATK Package\ATK Hotkey\Hcontrol.exe. After that, press Enter key. This is the easiest method. Try it and check if the issue resolves.
Method 3. Repair ASUS Hotkey Application
Follow the steps below:
1. Open Control Panel and select Programs and Features.
2. Find program "ATK Package" from the list.
3. Right-click on it and Repair on the context menu.
4. Restart your computer for the change to take effect.
Method 4. Update the Driver and Utility
1. Go to this website: https://www.asus.com/us/support/Download-Center/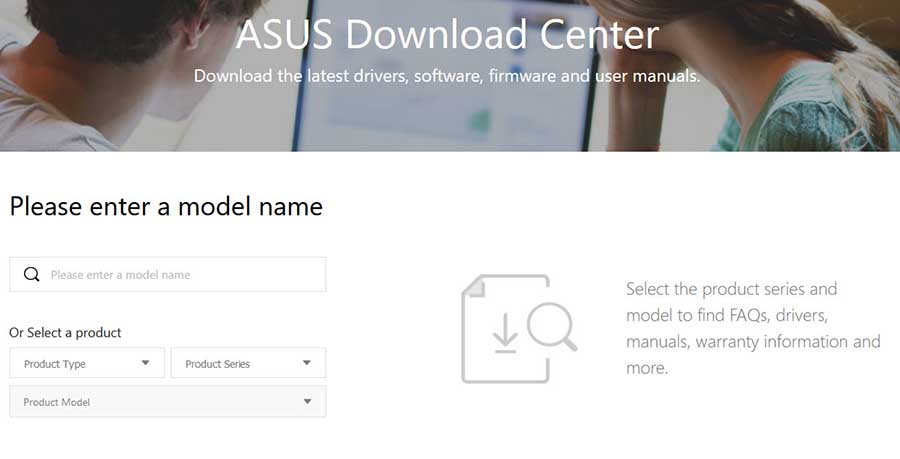 2. Enter your laptop model name in the search box and start search.
3. Click Driver & Tools and select your OS.
4. Find and download the ATKACPI driver & ATK hotkey-related utilities from list. Mostly, you can find it under Utilities. After download completes, extra\unzip the file and install it on your computer.
5. After reinstalling utility, if the problem still persists, you migh also need to update the driver. Different hot keys of ASUS laptop have different functions and they are supported by different driver.
For instance, the function of "Fn+F9" is to turn on/off touch panel. To make it work, you need to ensure the driver for touch panel is working properly. You can go to Device Manager to check for the driver status about the related properly. If you see a yellow mark next to the device name, the drive has problem. Then you can download and install latest driver.
If you don't computer skills or have time to update the drivers manually, you can do it automatically with Driver Easy. Driver Easy will automatically recognize your system and find the correct drivers for it.
Read more: Download Driver Easy for Windows 10/8/7
Method 5. Change the language
1. With the mouse go down in the bottom right corner over languages of your screen.
2. Click on it and change it into what was before
That's about it.