In this tutorial, learn how to fix "Your Virus & threat protection is managed by your organization" for Windows Security/Defender in Windows 10.
Windows Security (earlier known as Windows Defender Security Center or Windows Defender) is the built-in Antivirus shipped with Windows 10. Windows Security is one of the most powerful and useful Antivirus programs available in the market. This eliminates the need for third-party Antivirus software.
Recently, many Windows 10 user may experience a common error we'll discuss in this post. When you go to Virus & threat protection section of Windows Security, you may face the following error: Your Virus & threat protection is managed by your organization.
If you're also getting this problem on your Windows 10, try these suggestions and check to see if they help:
How To Fix "Your Virus & Threat Protection Is Managed By Your Organization" in Windows 10
Method 1. Using Command Prompt
Step 1. Run command prompt as Administrator: Click Start menu and type "cmd". Then right-click on Command Prompt in the search results and select Run as administrator.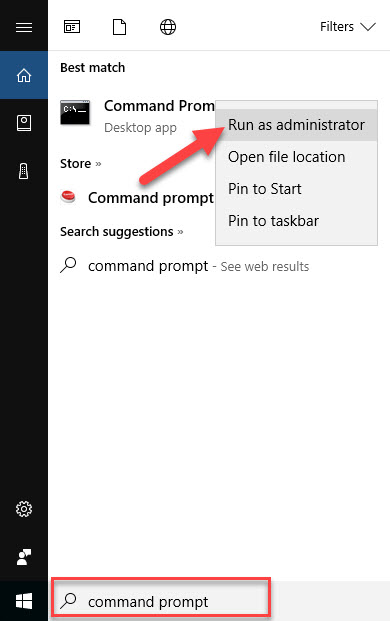 Step 2. In the administrative Command Prompt window, type following command:
REG DELETE "HKEY_LOCAL_MACHINE\SOFTWARE\Policies\Microsoft\Windows Defender" /v DisableAntiSpyware
Step 3. For the confirmation, type Y and press Enter.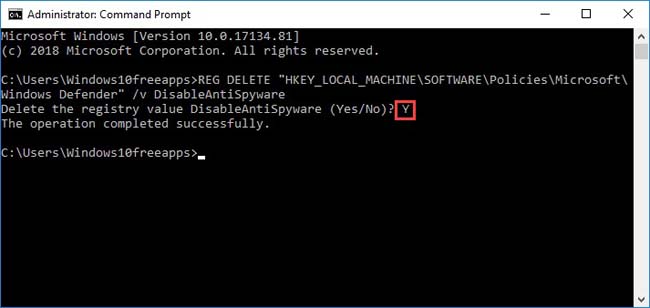 Step 4. Wait until process finishes, you can close Command Prompt and restart your Windows PC.
After restarting your PC, the problem will be resolved.
Method 2. Using Registry Editor
Notes: Changing the registry incorrectly may cause serious system problems. Hence, we would recommend you back up the registry in case you want to restore it.
Step 1. Press Windows Key + R then type regedit in Run dialog box to open Registry Editor. Click OK.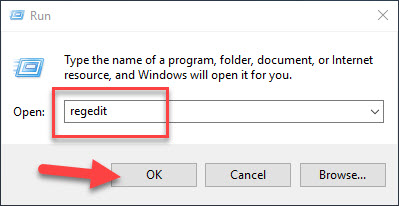 Step 2. Go to the following location by using the navigation pane on the left side:
HKEY_LOCAL_MACHINE > SOFTWARE >Policies >Microsoft > Windows Defender
Step 3. From the right-hand window pane, locate and delete the registry value DisableAntiSpyware.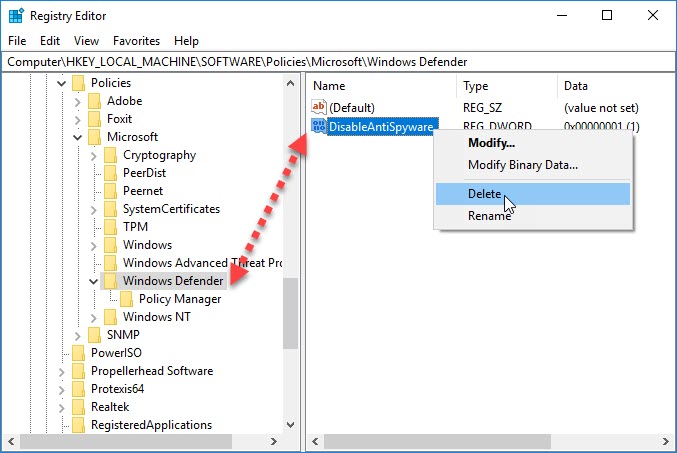 Step 4. Close the Registry Editor and reboot to make changes effective.
VIDEO TUTORIAL:

That's about it.