If you're looking for consumer-grade video editing software, Adobe's Premiere Pro is the gold standard, and the reason for this is primarily due to its extensive file format compatibility and ease of use. Some users, however, have complained that they are unable to import certain audio files, such as MP3, MP4 or AVCHD, due to a technical issue.
When you attempt to import any media file, you will receive the complete error message "the file has an unsupported compression type". This is a typical problem that is caused mostly by the use of an inappropriate file format. In this post, we'll take a look at some of the most effective ways to resolve this problem.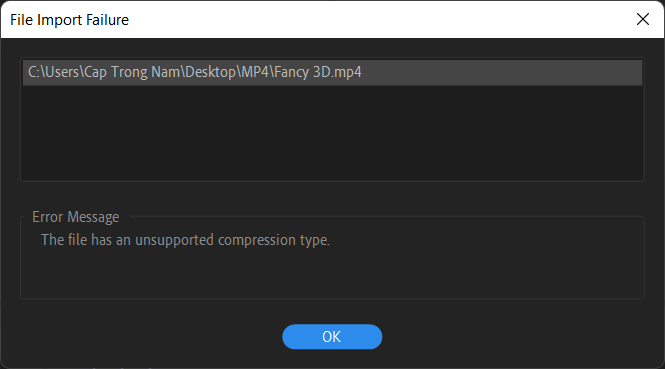 How to Fix Adobe Premiere Pro There Was an Error Decompressing Audio or Video Error
Method 1. Change the File Extension
1. Before importing the media file, try to change the default file extension to anything different. For example, if you want to import an.avi file, modify the extension to.mpg.
2. As a result, Premiere Pro employs a more tolerant import format, which will accept a non-standardized file as a valid import.
3. You can also convert your media files to a format that is supported by the best audio converter software.
Method 2. Clear Media Cache Files and Database
1. Open Adobe Premiere Pro.
2. Go to Edit > Preferences > Media Cache.
4. Note the "Media Cache Files" and "Media Cache database" locations here. Make a copy of the location on a piece of paper or anything similar for easy reference.
Adobe Premiere Pro and any other Adobe software on your computer should be shut down.
5. Open File Explorer, go to to "Media Cache Files" and "Media Cache Database" location one by one. Rename the folders, Media Cache File and Media Cache.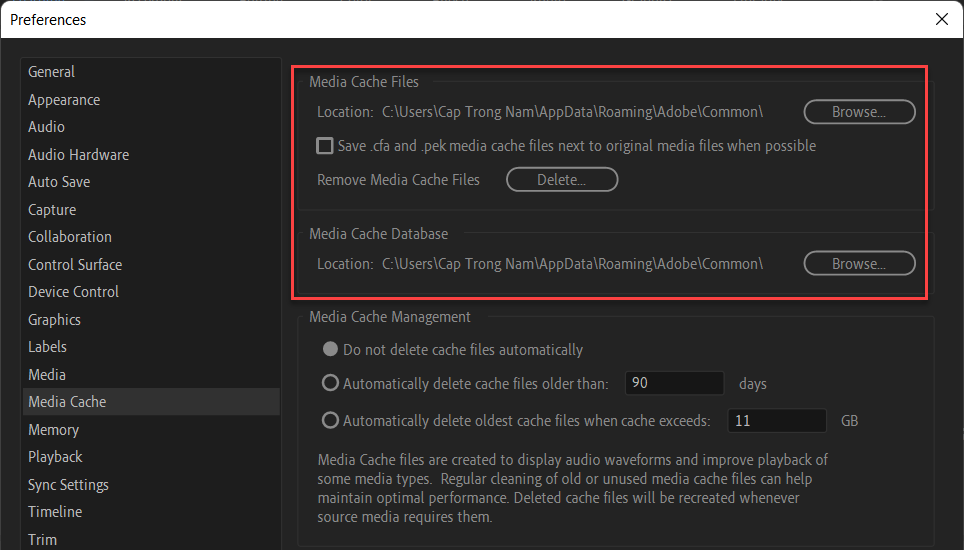 6. Now open Adobe Premiere Pro again and navigate to Edit > Preferences > Media Cache.
7. Click the Delete button for "Media Cache Database" folder.
Close and relaunch Adobe Premiere Pro and try to import the file with the error again and see if there are any improvements.
Check this video for more help:

Method 3. Other Solutions to Try
Before attempting to import the file, move the file to a new location and then try again. Importing a file from a different location may help if the file is located in a certain folder. The file can be moved to a different disk or partition if the problem persists.
Check to see if you have a free version of Adobe Premiere Pro. When the trial version of Adobe Premiere Pro is running, some file types may not work properly. You should make sure that the license for the product has been activated if you have one.
Uninstall and re-install Premiere Pro. If nothing else works, try to reinstall the software again. After you remove it, make sure you clean up any leftover junk with registry cleaning software.
See also: